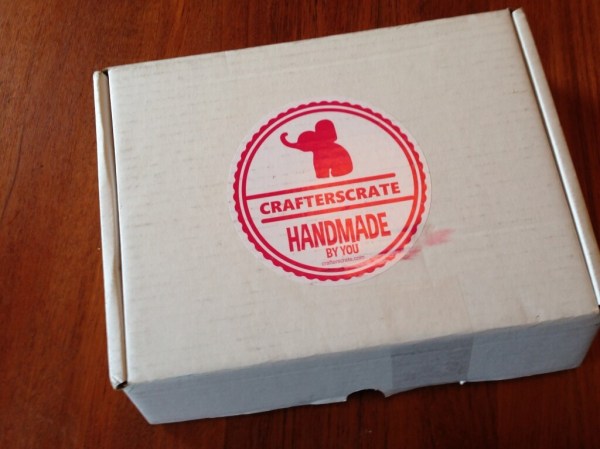 Crafters Crate has revamped its service – its now for kids of both genders and has added some FUN new features! My kids had a blast with this box!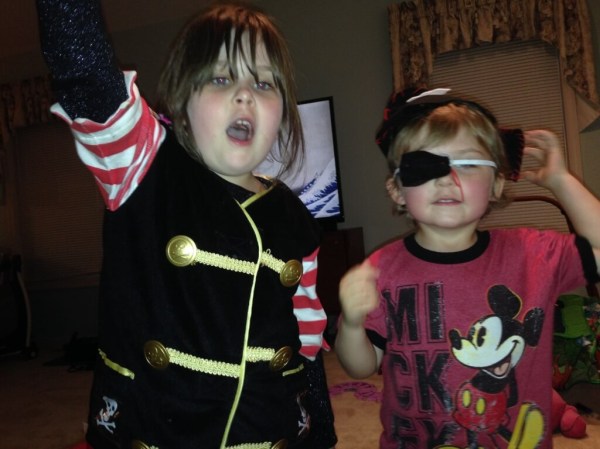 Ahoy Mateys! The theme for this month was Swashbuckler's Cove!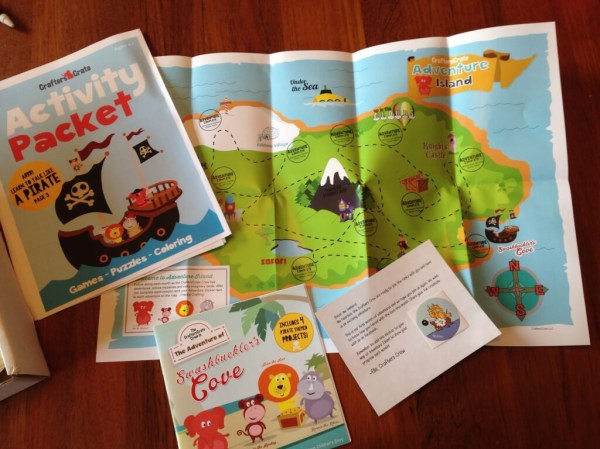 The box came with a map for your monthly adventures (I love this idea!), a sticker for when you complete the box, an Activity Packet with games like word search, map, connect the dots, all the supplies, and a book that incorporated the projects.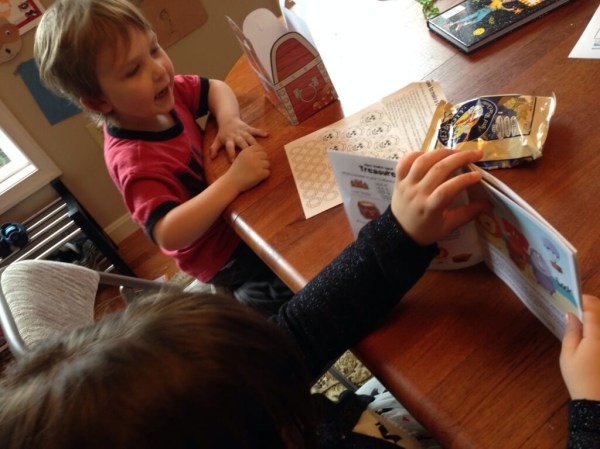 We spent yesterday afternoon & evening completing all the projects and being pirates. The box came with the Pirate's Booty!
The activity packet kept the kids busy while I took a break. 
The projects included the treasure chest (assemble & decorate, plus create gold doubloons and jewels), create the spyglass, sew the eye patch and hat, and create the treasure map.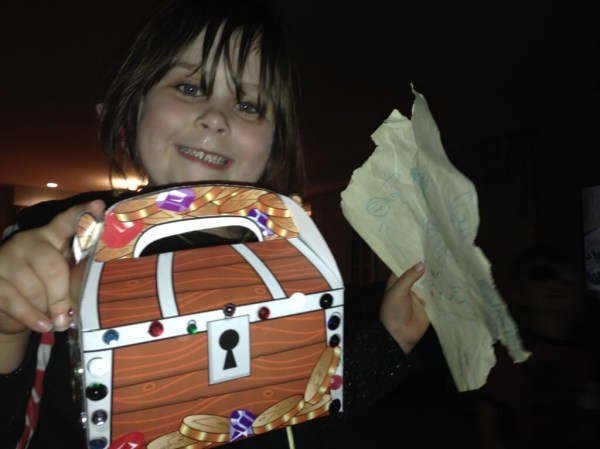 The instructions came with the box for the kids to make their own treasure map, but my husband kicked it up a notch and made a really complex two sided map for the kids to follow. They were super excited about this box and had a GREAT time. We love the theme and I found my daughter reading the book this morning before school. This is a great box and I can't wait to see the upcoming boxes!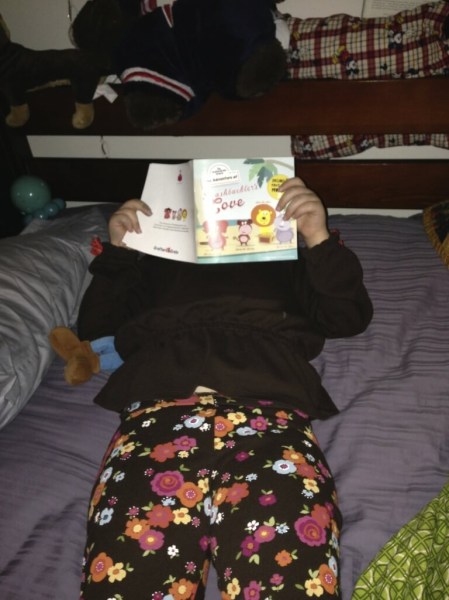 Visit Crafters Crate to find out more or to subscribe, and use coupon code SPLURGE to save $10 off your first box! You can also check out all the subscription boxes for kids in the directory!
The Subscription
:
Crafters Crate
The Description
: Monthly box of crafts and activities that are girl-themed, including hair accessories and jewelry, but also activities and projects that include learning in specific areas, including science.
The Price
: $19.99 per month
The Coupon
: Get $10 off your first box! Use code
SPLURGE
.