DoodleBug Busy Bags is a newer subscription from Kidable Adventures, who also produces the Little Thinker Box (read our review). We love this box! The August subscription created all the crafts above plus the superfun glowing bug below! I didn't get a chance to do this one with the kids. Grandma did it with my son while she was watching him during the day while we were in the hospital. It was totally awesome to come home and find a windowfull of adorable crafts!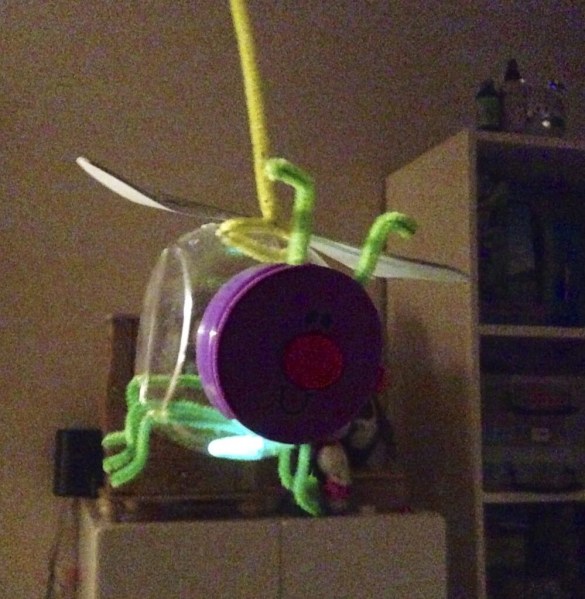 The September Theme was Seasons, and our Doodlebug Busy Bag had packets for all 4 seasons included, plus the usual supply pack. E did the sticker scene mostly at lunch and the kids did the fall crafts together after school – the bracelet and the necklace. Such fun and great to keep them busy while I tend to other things!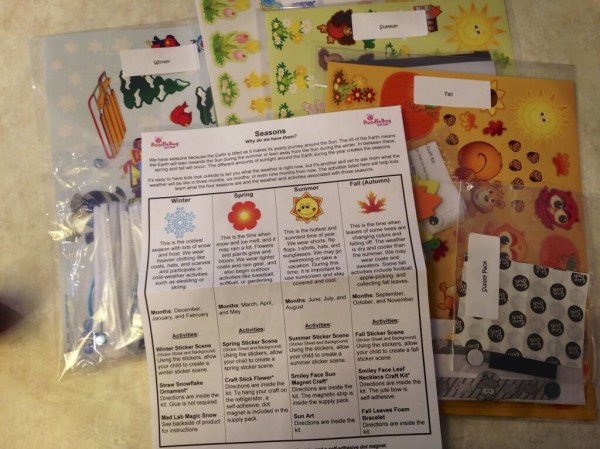 Every "unit" is in its own bag this month. I love that you can just take out pieces rather than ALL the crafts at once. 
He is having the most fun!!!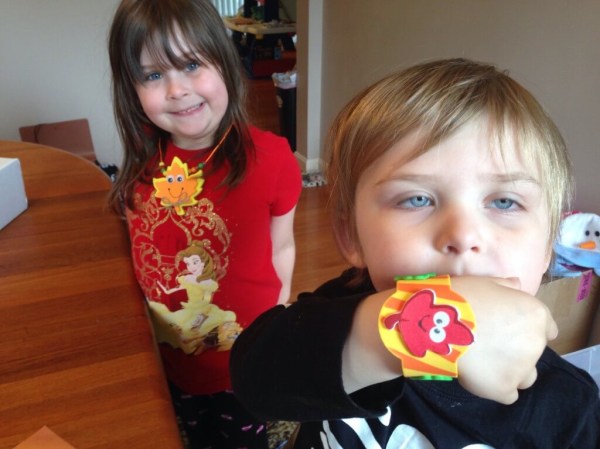 They decided they are going to wear their new fall gear applepicking!
We love this box, it's absolutely perfect for my son (he is WILD about stickers!). I can't imagine not having it around for babysitters either! You can take your DoodleBug Busy Bag along for Thanksgiving!
Visit Kidable Adventures to find out more or to subscribe to the Doodlebug Busy Bags! You can also check out all the kids subscriptions in my subscription box directory.
The Subscription
:
Doodlebug Busy Bags
The Description
: Monthly subscription service for children preparing to enter Pre-K or Kindergarten. Each month the child is sent a themed-based activity box that focuses on reading, writing, math, science, and other skills; using fun games, crafts, and experiments. Each month's theme is a surprise!
The Price
: $16 per month