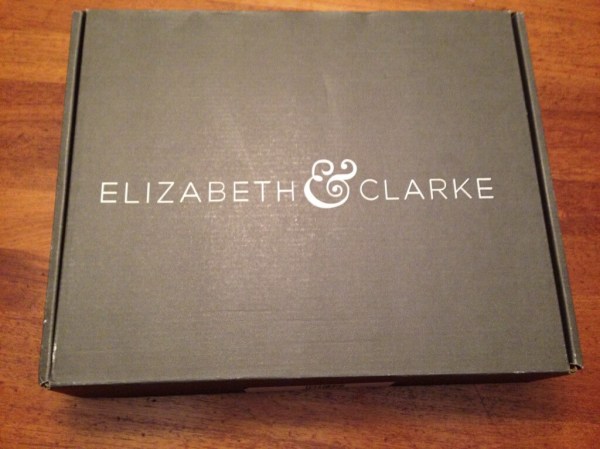 For those of you that have been reading my reviews for a while, you know that I absolutely adore Elizabeth & Clarke! It's a premium quarterly subscription box, and you order 1-3 shirts from the seasonal or classic collection. They are top quality shirts designed with fashion, ability to style, and ease of care in mind.  In my experience they are all top quality.
Elizabeth & Clarke has offered the coupon code MOMMYSPLURGE20 to my readers – take 20% off your first box!
Every box comes with a card of all the shirts in the current collection. You'll get the three you selected (BTW they run large!).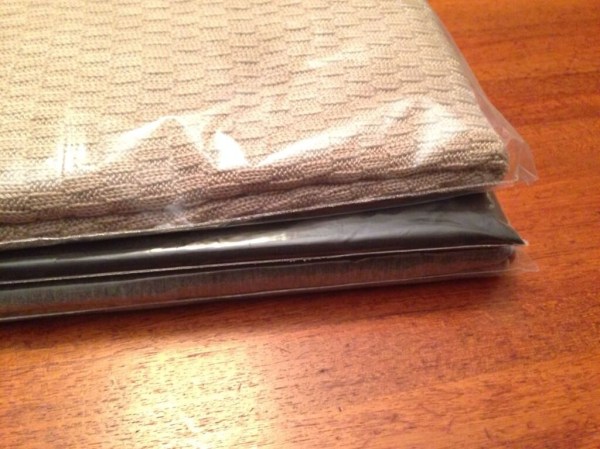 Your shirts arrive wrapped together in tissue and individually in plastic. Even if your box gets wet your shirts won't!

For my review box, I generally get the seasonal collection, and I was excited to see a variety of colors, textures, and fabric weights for fall.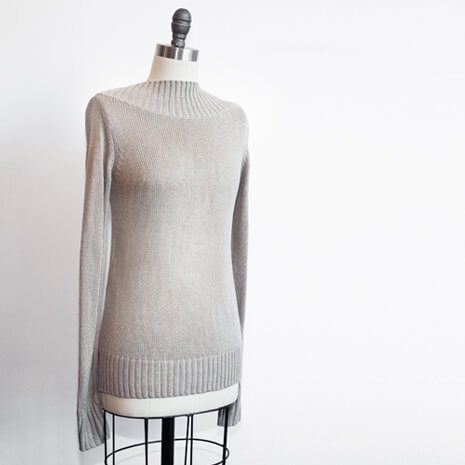 The Allende Sweater looks different than the photo I had, but this sweater is really even better with the textured body and the warm camel color. I love the cozy neckline and the long sleeves.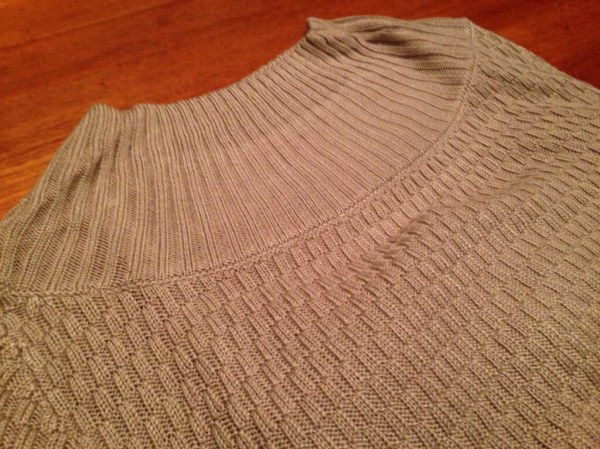 I was impressed by the construction detail at the vent. It was nearly seamless on the join. This is why this subscription's pricing is so unbelievable to me (but it's real!)
The Ross is perfect for a casual fall day but you can totally dress it up by tucking into jeans and belting!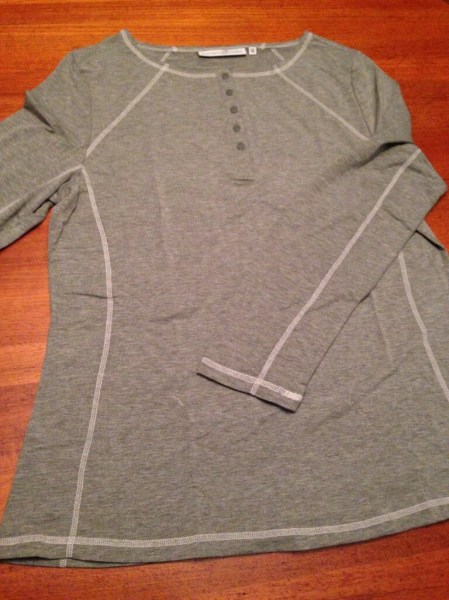 I love the woman-friendly styling of this piece. I plan to wear a camisole underneath and open the buttons for a little color.
The Bacall is crepe de chine and to be honest, I love having these shells around because I never have to do anything special to look great. They're always non wrinkly off the hanger and I just add a necklace or whatever and I'm done.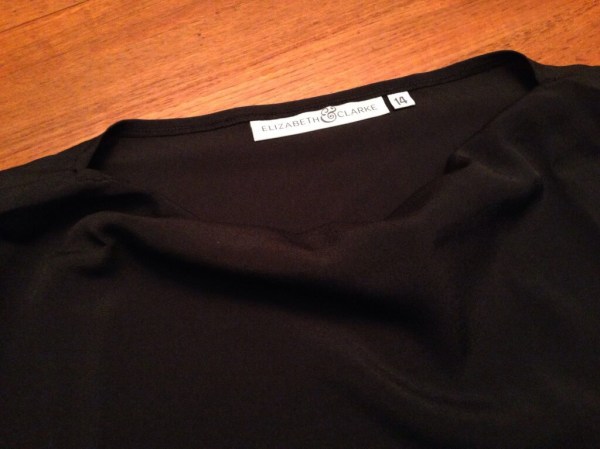 This one has a little drape to its neck – hard to capture flat.
For people who care (like moi), tight stitching, lay flat construction, all these lead to comfort! I am no longer a stay at home mom and it's very important to me to dress appropriately for my job and I can't wait to start deploying all my Elizabeth & Clarke shirts. You might have noticed they sized up for me – I wanted some work ready wear for after baby and they just made a note on my account and voila, a new size!  If your shirt doesn't fit right or you don't like it, they will happily return or exchange, so I do recommend just getting 3 shirts.
You can save 20% off your first box with code MOMMYSPLURGE20. When you visit them, you'll be able to select shirts for your winter box!
Visit Elizabeth & Clarke to subscribe or find out more! Check out all my Elizabeth & Clarke Reviews and don't forget to take a look at other Women's Clothing & Fashion Subscription Boxes.
The Subscription
: 
Elizabeth & Clarke
The Description
: Shirts by subscription. Designer-quality blouses delivered to your doorstep each season, without hassle or the department store pricetag.
The Price
: $30-60/quarter