The Boodle Box is a monthly box for girls. You can subscribe to Boodle 1 – ages 5-10 – or Boodle 2 – for girls 11+ (tweens and teens). This month Boodle Box sent me "Boodle 2" for teen girls. But you could totally subscribe for yourself because it's darling and a pretty great deal on a 6 month subscription!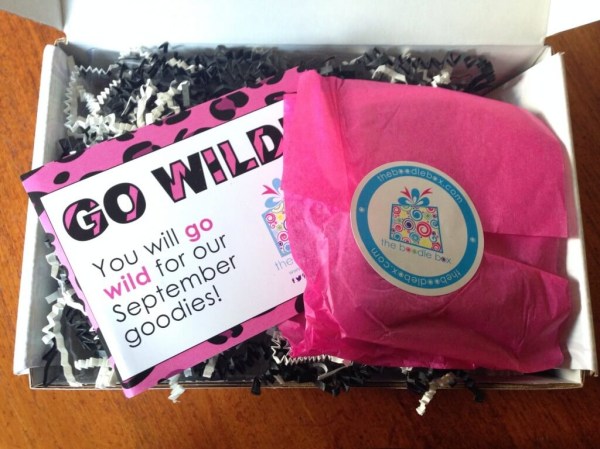 The theme for September was Go Wild! 
Everything was really themed adorably, it's something that Boodle Box really rocks!
Sisterly Ties No Crease Hair Ties in Glitter and Animal Prints  ($8) We have been hunting for hairties because I haven't unpacked any yet. These are basically a must have for girls of any age, including my daughter and me!  I also told my husband he needs to learn what a hair tie is and I was finally able to show him. He needs to learn how to do that child's hair or I will cut it off.  He is in a "no don't cut it" phase and it's nasty and stringy. These should help. 
Bow Midi Ring ($7.95) & Jewelry Nanny Leopard Print Purse Ring Organizer ($19) This is too adorable and I love that it came with an actual ring. It's adjustable and cute and gives a teen outfit just a little more style. This ring holder "purse" is stable and heavy and just really adorable. Why didn't I think of it?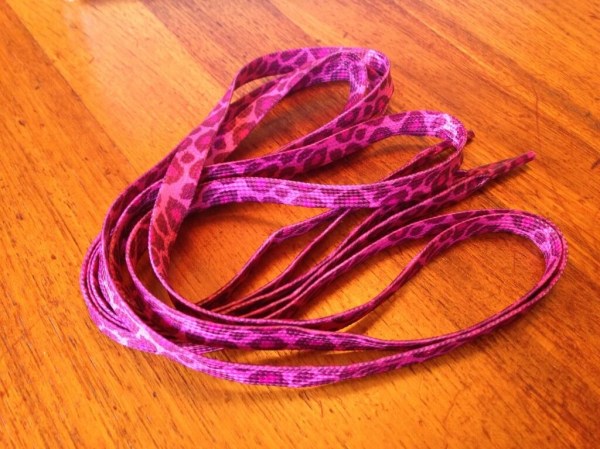 EpicSports Pink Leopard Shoelaces ($3.99) Will these be the cutest ever with my daughter's pink & black cleats? yes they will. Look, my daughter (besides that aforementioned hair) is really a girly girl. And I will do everything in my power to get her butt in sports including buying pink everything.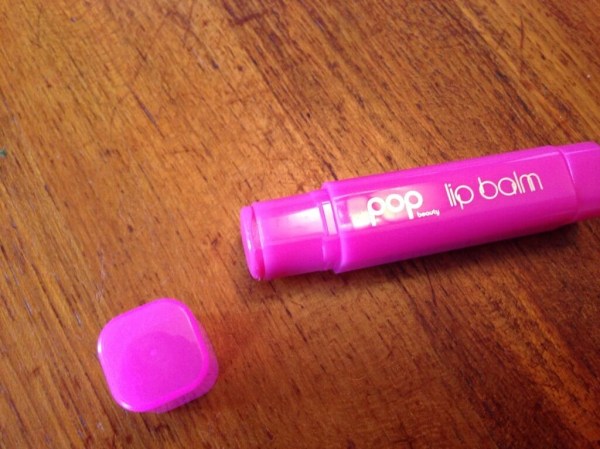 Pop Beauty Lip Balm ($4) I love this balm, it reminds me of a discontinued strawberry lip balm from Julep. Sorry kiddo. I know it's hot pink, but this one is mine!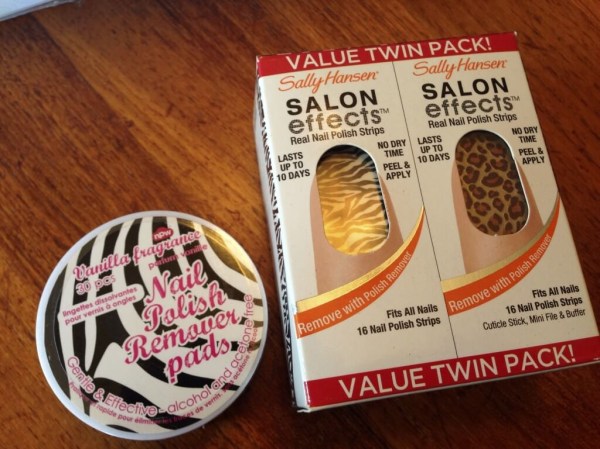 Zebra Print Nail Polish Remover Pads ($2.99) Vanilla scented polish remover pads! These are so great, I love these for girls – NO SPILLING. I totally ruined our carpet in 7th grade with nail polish remover (sorry grandma…)
Salon Effects Twin Pack in Wild Child / Kitty, Kitty by Sally Hansen ($12.65) We loved these! They were really easy and quick to apply!  Also because her nails are so tiny we used like 3 strips from one hand. So they will go a really long way if you're frugal about it, even if your fingers are much larger!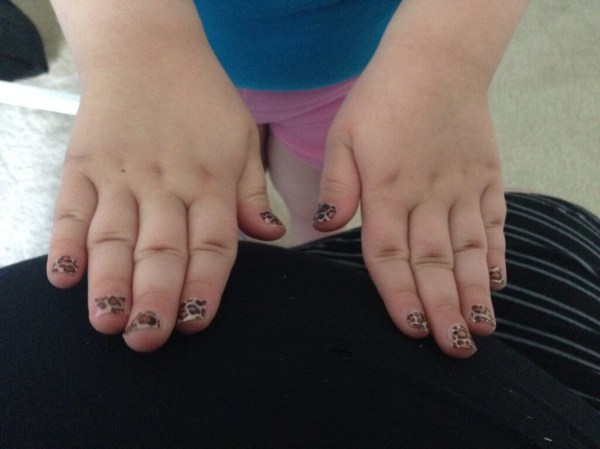 September's Boodle Box had around a $60 value and was so cute! I also really loved how two of the items could be used for sports, so it was a double win for us!
Visit The Boodle Box to find out more or to subscribe!  Check out all my Boodle Box Reviews. You can also see all the teen & tween subscription boxes in my directory!
The Subscription
:
The Boodle Box
The Description
: A monthly box of fun for fashionistas-in-training. A monthly surprise for teens and tweens that love fun nail polish and nail art, the latest in fashion accessories, and new beauty items!
The Price
: $24.99 per month + $5 shipping – $19.99 per month and free shipping with 6+ month subscription