Loot Crate for September was not as awesome for us as last month's, but that's ok.  October's theme is FEAR – all about the spooky, creepy and scary parts of your favorite geek & gaming franchises. October's crate includes another EPIC shirt as well as EXCLUSIVE Walking Dead & CAPCOM items! Not my personal thing, but I expect to get Father in Law's Xmas shopping done this way! I did decide to subscribe to Nerd Block Jr for Boys for my son though – my daughter gets a LOT of boxes and I'd like him to have something more age appropriate on a consistent basis! (psst Save 10% on any Nerd Block subscription using code SUPERHERO.)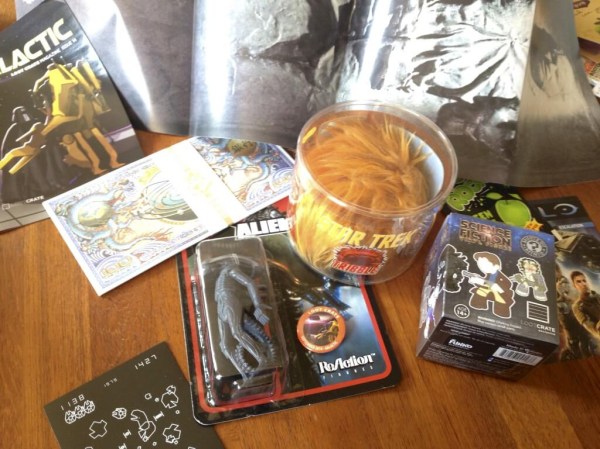 There's a mini mag (upper left) and a Han Solo in Carbonite Poster… All nicely folded. You can tell I was feeling meh about this box by my lack of effort photographing it. For me, zero value in something folded up.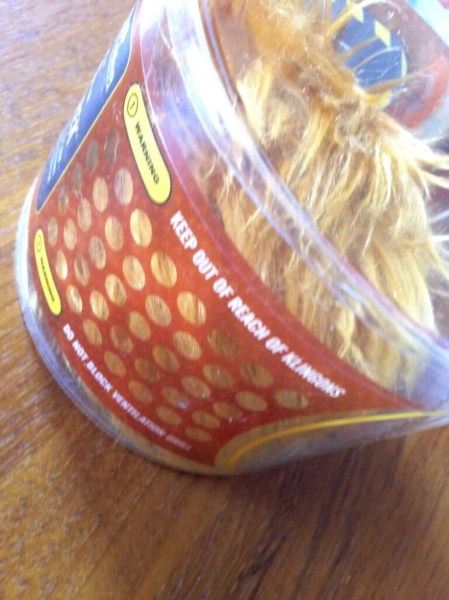 Exclusive Tribble ($9) This is cute & funny. A nice desk item!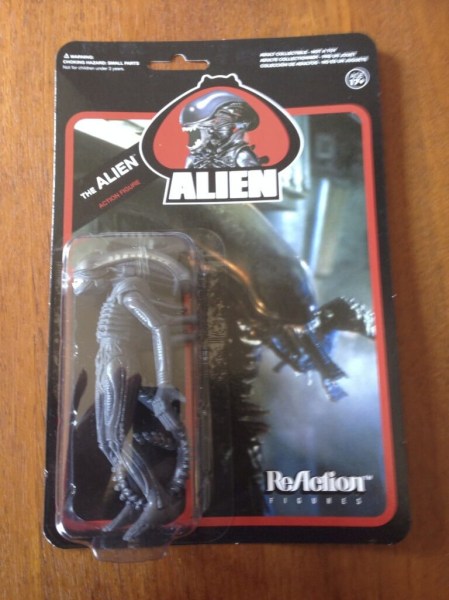 Alien Figure ($11) Way too scary for my kids!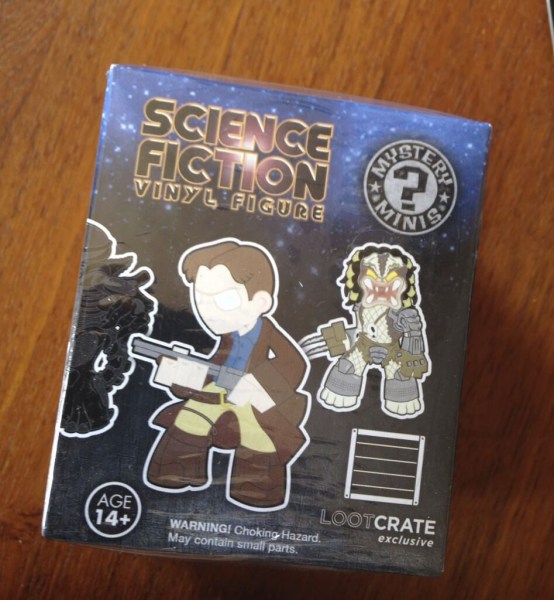 Funko Sci Fi Figure ($10) Honestly, I'm thinking of selling this box all together, so I'm not opening it!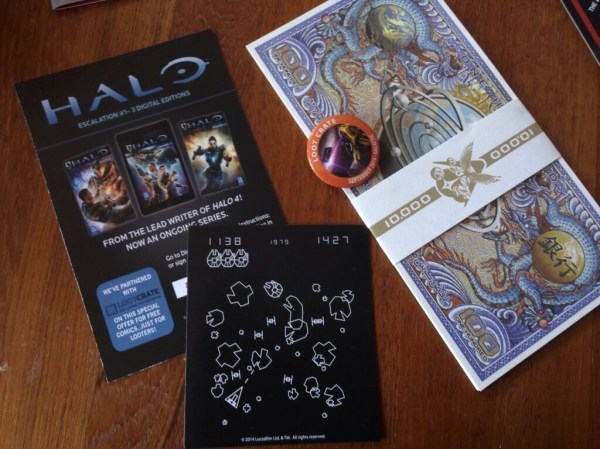 Serenity Money (Really?), Button, Halo Digital downloads for online books (good for teen boys??), Star Wars Magnet – I REALLY wish they'd make proper magnets out of these and stop sending the flimsy magnets that aren't great quality.
Save $3 on any Loot Crate subscription with code SAVE3 . Or save 10% with coupon SAVE10.
Save $3 on any Loot Crate subscription with code SAVE3 . Or save 10% with coupon SAVE10, so go check them out if you'd like to subscribe! Check out all my Loot Crate Reviews and other Geek & Gamer Subscription Box Reviews!
The Subscription
: 
Loot Crate
The Description
: Lootcrate is a subscription box full of gamer-ific loot for geeks and gamers. Past crates have included figurines, candy, stickers, gift cards, accessories, more figurines, buttons, books, postcards, shirts, stickers, games, you name it, all with a geeky, game-y flair.
The Price
: $20/month
The Coupon
: Save $3 on any subscription with code 
SAVE3 
. Or save 10% with coupon 
SAVE10 
!