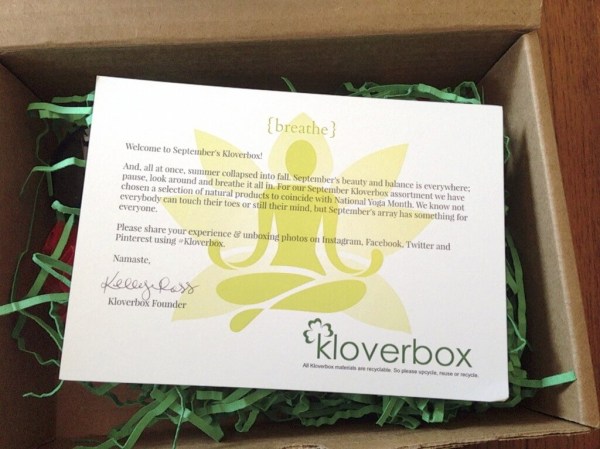 Kloverbox is a new green and eco-friendly subscription box that provides you products to help you switch your current ones out and get a little greener every day.  September's box selections were made with Yoga month in mind! I love getting natural products in my boxes and subscription boxes that focus exclusively on them are always welcome. Don't forget to save 25% on your first box with code MS25!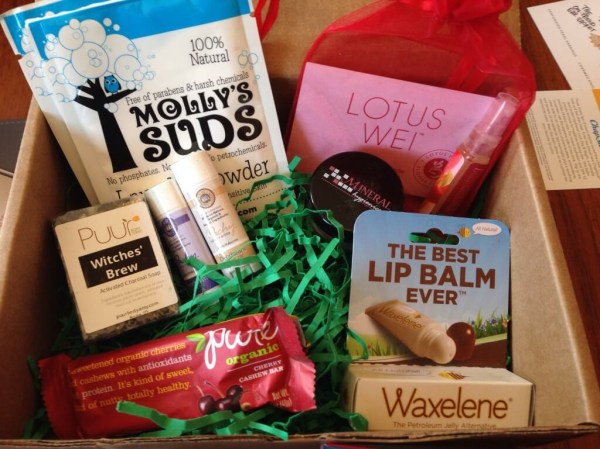 September's Kloverbox!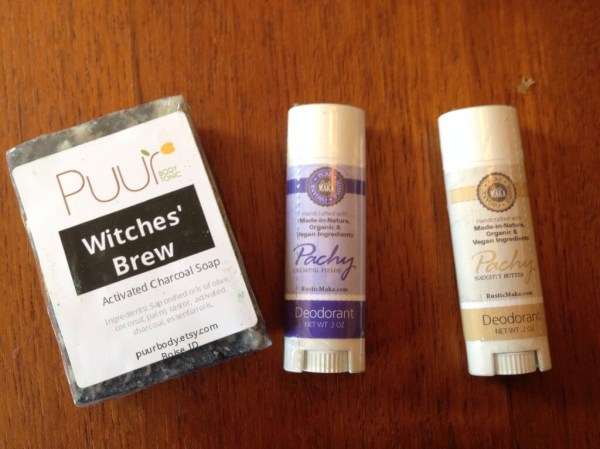 Puur Witches' Brew Soap – Cute seasonal item and I love Puur! It was featured often in the now-defunct Seasons Box.
Rustic Maka Pachy Deodorant These little trial sizes in lip balm containers are kind of weird. However, my husband is super into natural deodorant so he'll totally use them!
($5 total)
Molly's Suds Laundry Powder ($5.50) This was in last month's box too and featured as a favorite item.  I used it and it did work great. I will be definitely using the rest on baby laundry. There's a lot of it!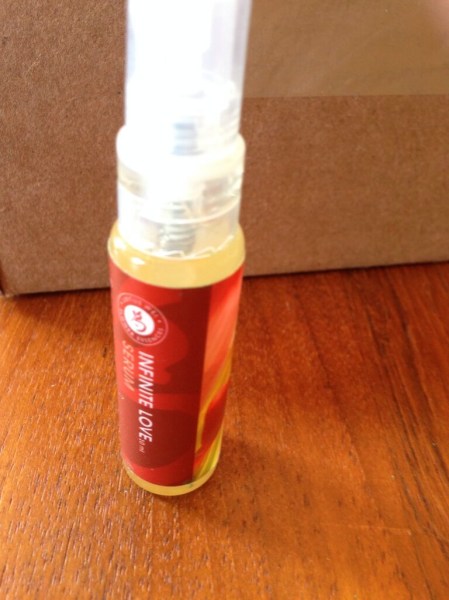 LotusWei Infinite Love Serum ($10) This is an aromatherapy product and it's supposed to support feelings of unconditional love. I thought that was nice and yoga-y.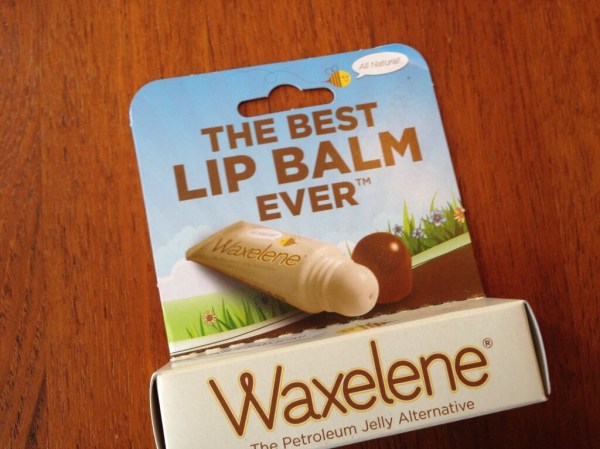 Waxelene The Petroleum Jelly Alternative ($4) This is in a new style tube and I love waxelene! Everyone does!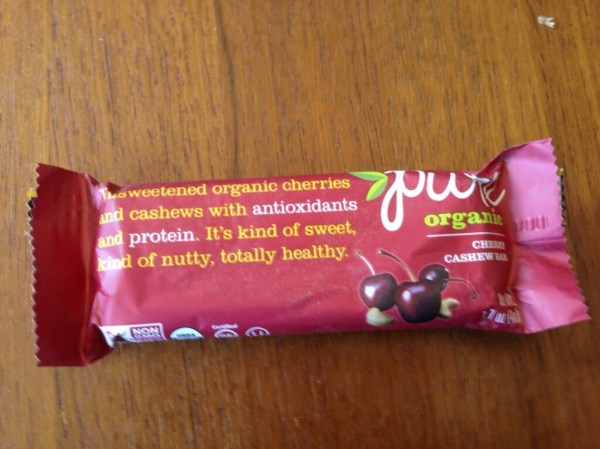 Pure Organic Cashew Chew Bar ($2) I love this bar. I love anything with cashews or cherries, so putting them together is awesome. It doesn't hurt that it's natural either!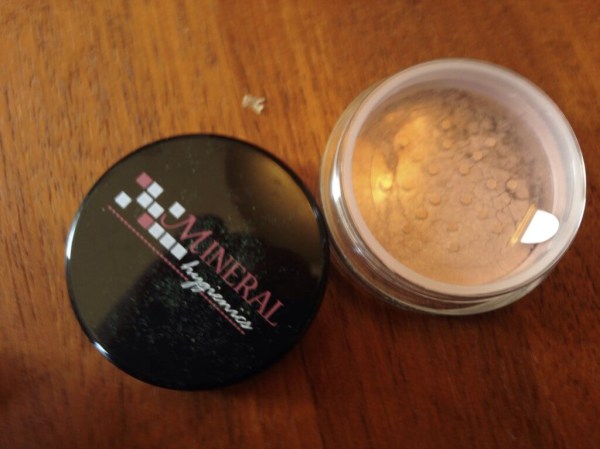 Mineral Hygienics Mineral Blush ($18) Nice soft universally flattering blush.  I have redeemed one of the cards included in the box before for $15 off and been totally happy with my purchase!
I came up with a value of over $44 for the September Kloverbox! There were all sorts of new and interesting items in this box to try and make life a little greener. There was also a coupon for gurus rubber sandals and that was listed on the information card as an item, but it's not really, because you had to spend money to redeem it. I would have been really psyched to receive a voucher for the sandals but wouldn't redeem the coupon, although I'm super intrigued because I have no clue how they work in practice.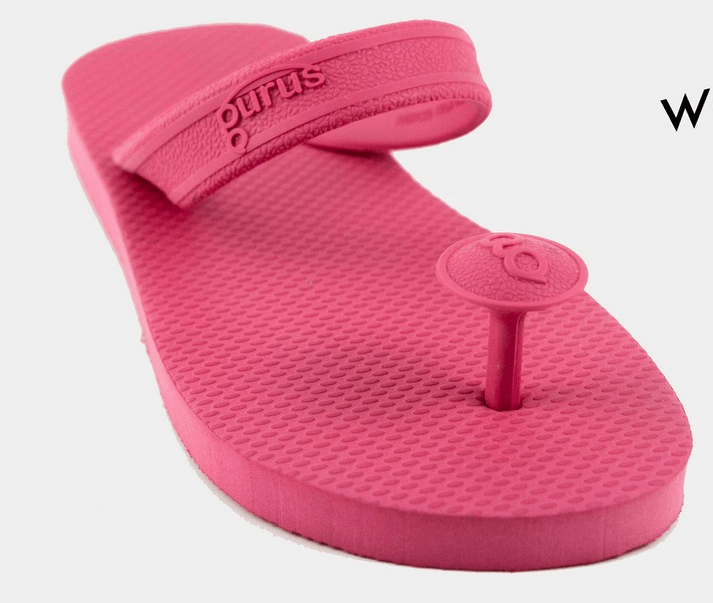 Visit Kloverbox to find out more or to subscribe! See all the green and eco-friendly subscription boxes in the subscription box directory.
The Subscription
:
Kloverbox
The Description
: Each month you will receive 6-8 premium products to sample, each from top brands and hand-picked by our health conscious curators. From what you eat, to how you clean, to the products you use on your body, Kloverbox helps you learn about new eco-friendly options every month.
The Price
: $25 per month
The Coupon
: Save 25% on your first box with code
MS25
!