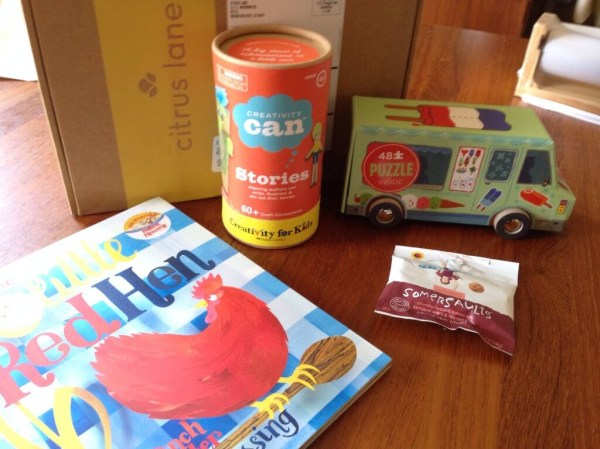 September Citrus Lane boxes were fantastic as usual, though I was a little surprised to see them once again only have four items. It's ok, because it seems like the quality & value of the items has increased a little. Some boxes received the fantastic Octo Lights, which have already been in our boxes, so I wasn't surprised to not get them! Anyhow, I have a stack of nice coupons to use on your box! Visit Citrus Lane and pick one of these offers:
if you are a NEW Mom (seriously, don't use this on an older kid – must be less than 1 year – they will cancel it!), use code NEWMOM to get your first box for $5.
Not a new mom ? Use code TAKE20OFF to save $20 and get your first box for $9.
 Big Kid Boxes – Mine are a 3 year 9 month old boy and a 5 year 9 month old girl. She's nearly outgrown it. Almost. Not quite. (Technically Citrus Lane is up to 5)
Vehicle Puzzle from Crocodile Creek ($10.99) My son's was the fire truck, my daughter had an ice cream truck! I thought it was cute that it was a toy/room decor and a puzzle.
Creativity Can from Creativity for Kids ($9.99) I was able to customize my kids' boxes so we got one of each. These were really a hit. I have craft supply overload and I'm planning to just get rid of all of it and rely on kits. I can't stand storing it all.
Just an idea of what's in the can.  No instructions on purpose!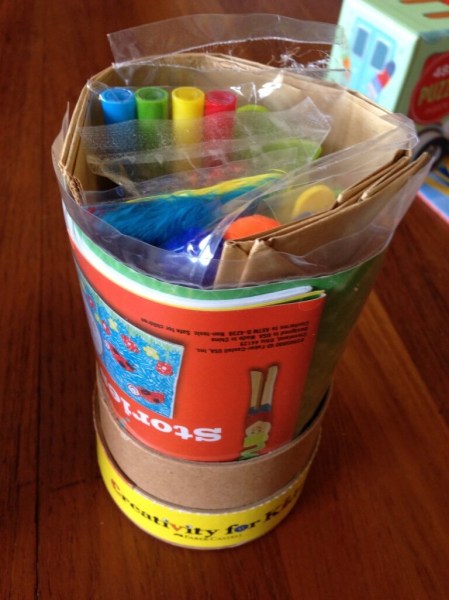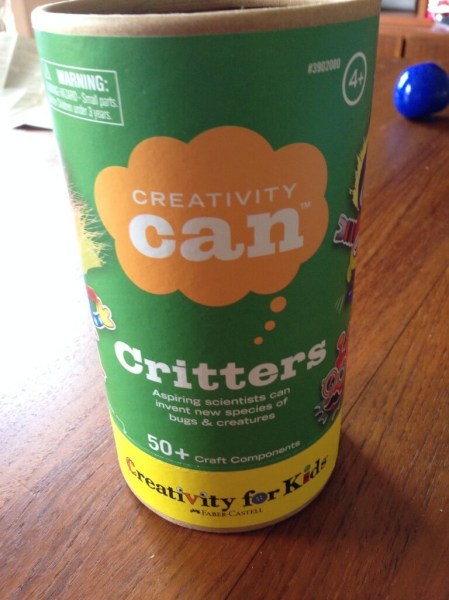 Little Red Hen Book & CD Set from Barefoot Books ($9.99) Cute little book with CD and read by Debra Messing.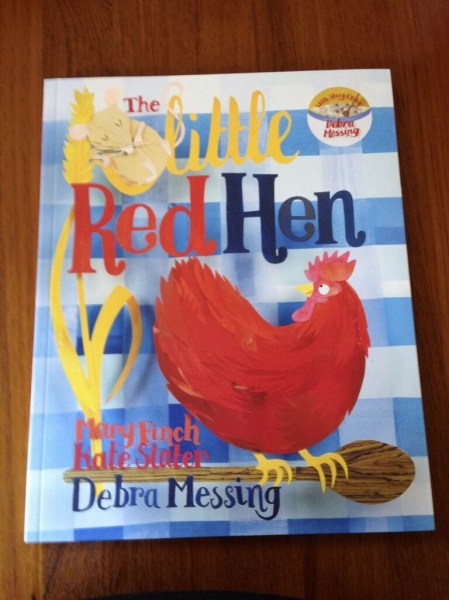 Cinnamon Crunch from Somersault Snacks ($1) I love all Somersault Snacks. For some reason I thought we were getting Chocolate and was psyched when I found out it was cinnamon. I ate all of them.  Maybe this week I wouldn't be such a piglet.
My daughter broke open the craft can and got right to work. She's made so much out of them already!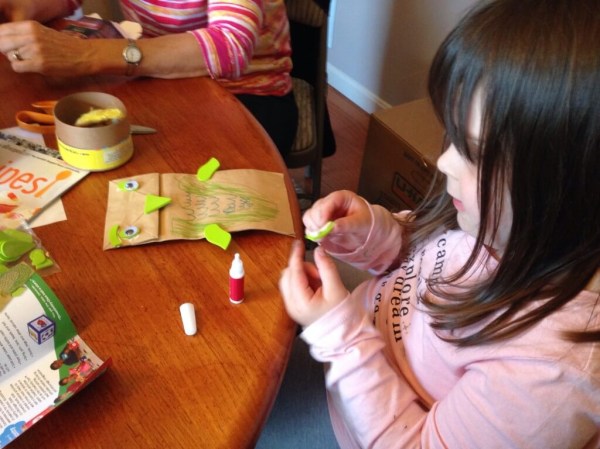 September 2014 Baby Citrus Lane Review
I reset my third Citrus Lane subscription to F's actual birthday, September 19.  I ended up with a box that was nearly identical to one I'd received earlier this year, which isn't really a surprise. This one had a body suit, an excellent code for Tea Collection that I will actually use, a Hape toy, Mommy's Bliss Gripe Water (a full bottle!) and a Mrs. Meyer's dish soap sample in Radish.  I thought it was a good value, but I honestly stuck the baby teething ring in my own gifting pile because I was sure I had plenty. Speaking of which, getting some of these boxes are a great way to save some cash on baby gifts. I wouldn't necessarily gift the box – just order it for myself on a good deal and break it up to gift!
Be sure to use one of the fantastic coupons at the top of this post to save $$$ on Citrus Lane!
Visit Citrus Lane to find out more about this box! Check out all my Citrus Lane Reviews! Don't forget to take a look at other Baby Subscription Boxes & Subscription Boxes for Kids.
The Subscription
:
Citrus Lane
The Description
: A box of 4-5 great items per month for your child aged 0-5 years old.
The Price
: $29 per month, down to $19 per month on a long subscription