September Beauty DNA Review
Beauty DNA

: Unlock the secrets to finding the perfect products–complete your Beauty Profile and change the way you discover beauty products forever. Get one full-size product every month and a customized report on your match. Cost: $25 per month. See all my Beauty DNA Reviews!
I wasn't really wowed by getting this, and I couldn't put my finger on it – it's because I received it in my July box! I've emailed in – I don't expect duplicates from this box!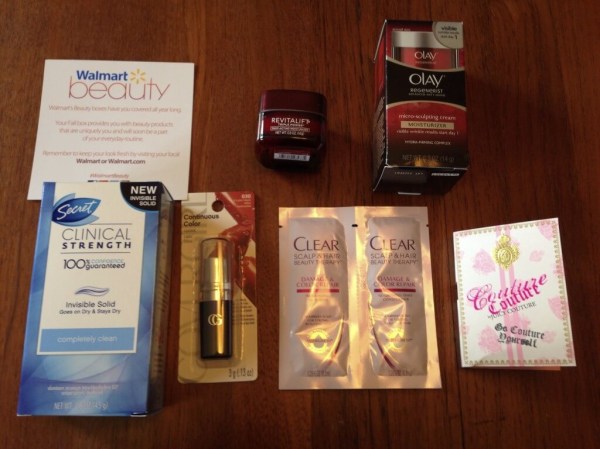 Walmart Beauty Box haul!  It's $5 per quarter, get it. I got clinical strength Secret, a CG lipstick (I was excited about the color but it turned out terrible on me – too pink), some clear scalp shampoo/conditioner, one of the zillion Juicy Couture perfumes, and a Revitalift & and Olay Regenerist, both of which I passed to my aunt, who was 1) in town taking care of my children and 2) had really dry skin because she's from Florida! Totally worth the price.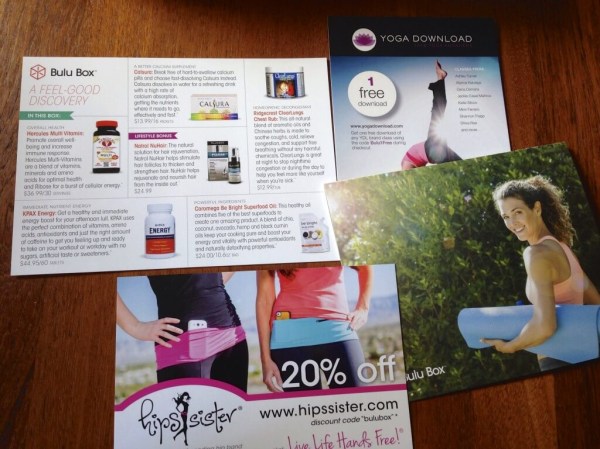 Bulu Box! Had some good coupons. Usually I don't care about coupons but I thought that hips thing was interesting.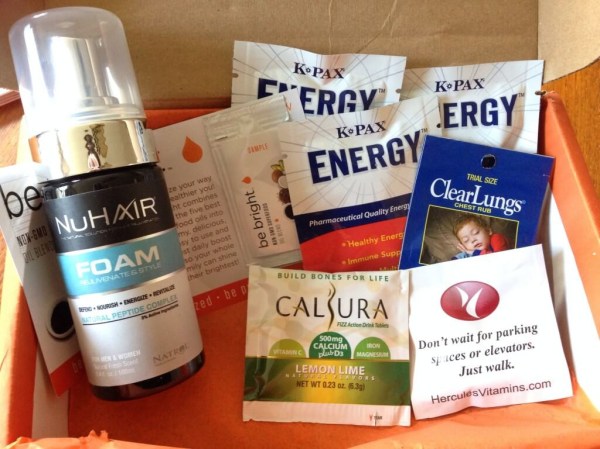 Bulu Box

: Choose the health, nutrition, and supplement discovery box or the weight-loss focused subscription box and get 4-6 samples of interesting and unique health-oriented product Cost: $10/month.Use promo code BULUGAN792 to save 50% off any subscription. See all my Bulu Box Reviews!
This was kind of an odd box – but it did contain Natrol NuHair ($25). I also passed it off to my aunt. Like me, she has hereditary thinning of her hair, but since she's older, she needed it more than I did. HAHA <3 U!  The Weight Loss version of this box I thought was much nicer. It had actual Food. Go figure.  Anyways, you can review your products just like Birchbox and earn shop points which its why it's silly to not subscribe. Even if you hate everything you still get free stuff by doing your points! And you won't hate everything.
Graze

: Graze offers a weekly sampling box of 4 little snacks at five bucks a pop. This box is currently invite-only. Cost: $5 per week.

Use my link to get your first and fifth box free (may/may not work!).

See all my Graze Reviews!
I get graze about once a month? I'm going to have to quit because I have baby weight to lose but these look super duper tasty! I totally have someone else's link in and if you want to be next for Graze referrals just comment. I'm sure whomever it is has a lifetime of dollars off the next box.  They have a new big box of snacks and I'm going to have to try it, though it seems spendy at $25.