September's Julep theme was "The Art Walk," basically soft versions of deep jewel tones. I chose to customize my box this month and was super thrilled with it.  Before I show you my box, FYI if you're not a Julep Maven (i.e., a subscriber) you can get a free starter box!
I love the customizable box so definitely check that out if that's more your style!
My box contained exactly what I'd ordered. I think there were a few hiccups last month but they didn't seem to affect me. I was really psyched to try out the lip crayon.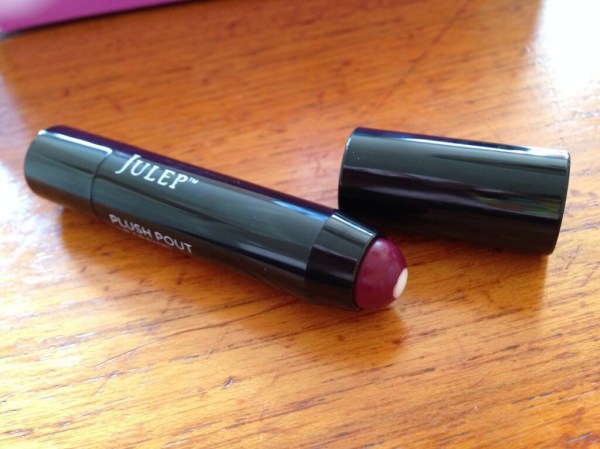 The Plush Pout lip crayon has a moisturizing core and it went on great. My lips were super dry but it still looked fab. Plus it was a great color for me!
Just a swatch.
I chose Fifi, Erin, and Mary Lee. These are pretty standard colors – a super pale pink, a concrete grey, and a vampy oxblood red. One of these was an add-on with Jules, which I got from purchasing boxes. My box is on a 3 month subscription so I only pay twenty bucks a month, and I think this is a fantastic deal for 2 polishes plus a beauty item that I can mix and match and get the exact shades I want.  Now that I'm back to a full time job I was super happy to select some nice workplace friendly colors too!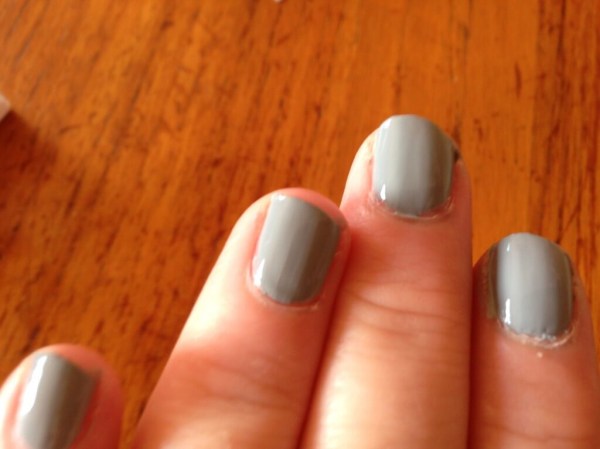 I thought this was nice coverage for a light color. I'm repainting tonight with the other colors. Instead of unpacking the giant box of nail polish on my closet floor. 🙂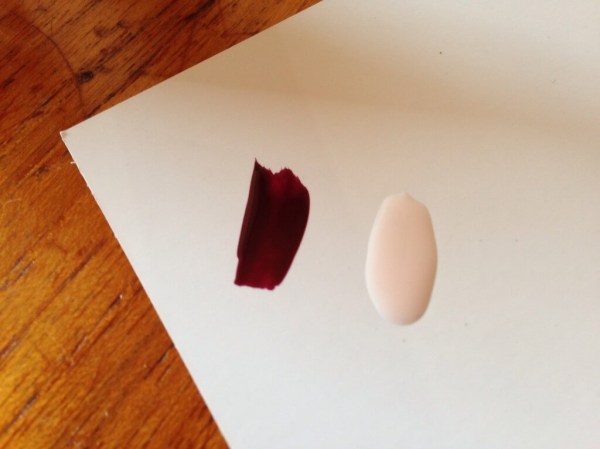 I wasn't really planning on buying more polish, but I thought that this obviously-inspired-by-Debbie-Harry set was adorable. Free with $25+ purchase with code FABFALL.  (not a maven, then join up and then do this deal). You must add to bag!
The Subscription
: 
Julep Maven
The Description
: Nail polish box and a beauty box. Get either 3 polishes, 2 polishes and a beauty product, or 2 beauty products per month.
The Price
: $19.95 per month
The Coupon
: Use code
FREEBOX
to get your intro starter box free! Pay $2.99 shipping or get free shipping when you sign up for a 3 month subscription