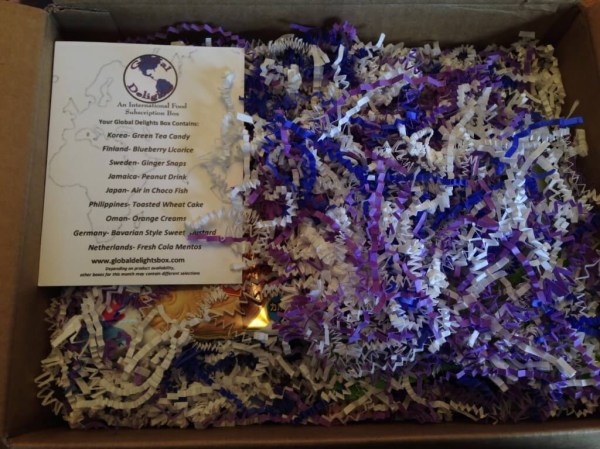 Global Delights is an international food subscription box packed with a real variety of foods from multiple countries. What a tasting experience! We were totally hungry when we got home the other day (in our reality, we have a good snack and then do household chores and dinner) and so we broke into this box like nobody's business. You probably won't try to eat the whole thing in one sitting, but if you don't, we won't tell!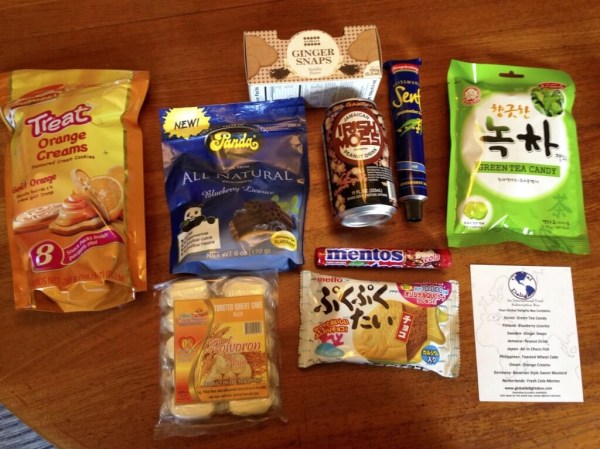 We (mom, dad, and 2 kids!) were all really excited about everything we found in the box. The different photos and descriptions were appealing, and it was obvious that the box was well curated around different textures, flavors, and countries. There were 9 items and 9 countries!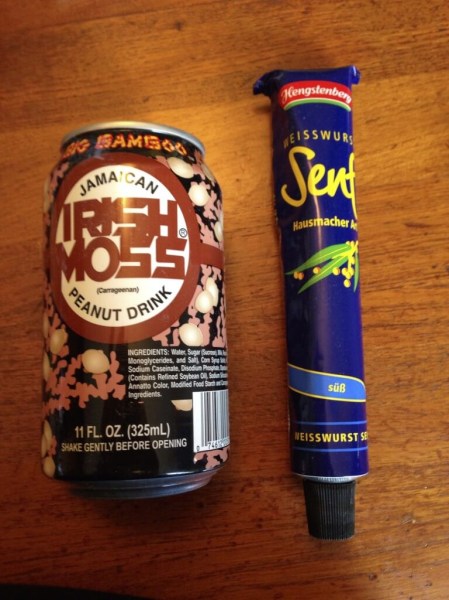 Jamaican Irish Moss Peanut Drink – We haven't tried this one yet, only because it wasn't cold. They are thick and milky and there are several flavors, and we are looking forward to trying it, even though we heard it's weird!   Irish Moss is seaweed and the natural thickener carrageenan is derived from it. At least that's what I've been able to gather!
German Hengstenberg sweet bavarian mustard – I sort of kind of yelped when I realized there was mustard in the tube. We are a mustard family and we're not allowed to open any more until we use up the 7 different ones in our fridge. Don't worry, it will go rather quickly! I'm so excited to try this and maybe I'll make some pretzels. Or just serve it with hard pretzels. I like it on everything.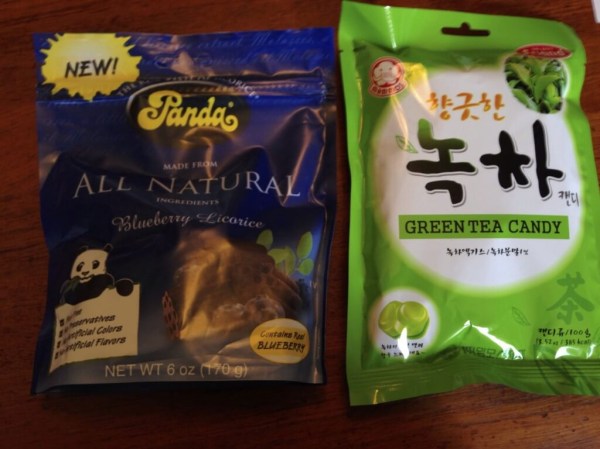 Finland – Panda Blueberry Licorice – Panda is pretty much the top of the licorice foodchain as far as my grampa is concerned! This is a NEW flavor! This isn't super strong licorice, it's a nice mild blueberry.
Korean Green Tea Candy – a hard candy, it tastes like matcha!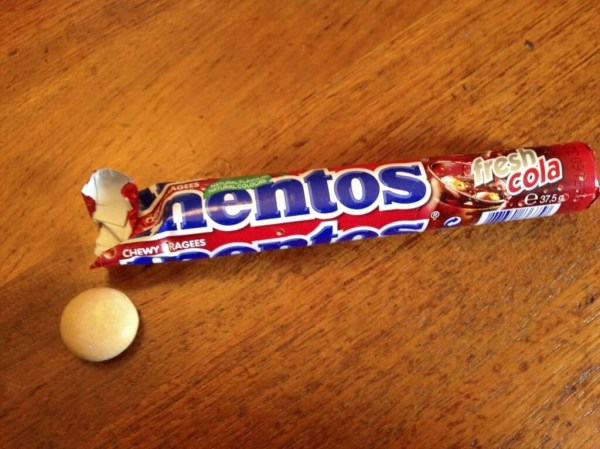 Netherlands – Fresh Cola Mentos – These were amazing. I want to eat them all the time. We all loved them! It was like a cola slurpee in mentos form. I want to buy a case of them!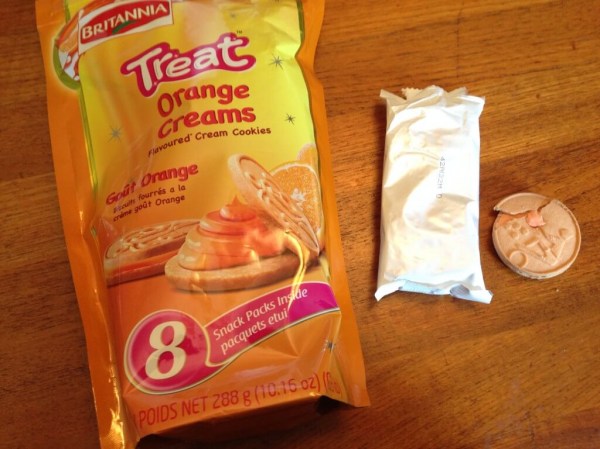 Oman (!!) – Orange Creams – This was a huge package of 8 snack packs of cookies, with 4 cookies each. We loved the light orange creamy flavor and I thought it was awesome to get such a huge pack.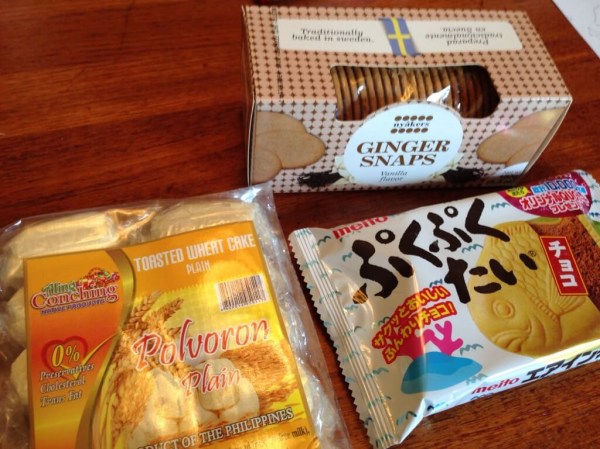 Sweden – Nyakers Ginger Snaps (Vanilla) – We didn't think these were snappy at all. They were quite different than the rich biting molasses ones we have here. A different experience, these would be great with vanilla ice cream!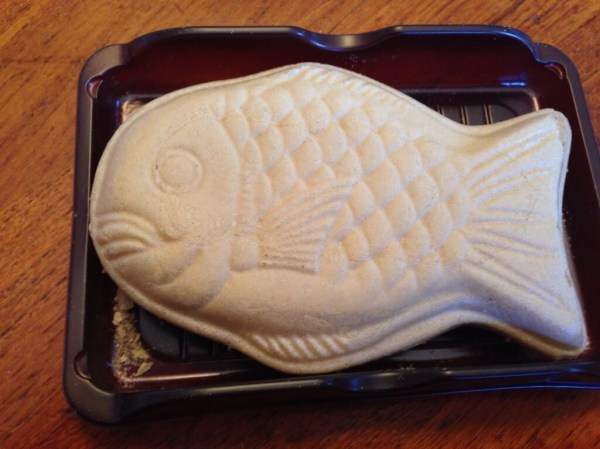 Japan – Air in Choco Fish –  A really light puffy fish containing this airy chocolate (below). The whole fish was 90 calories. The kids went wild over this, it was really yummy and also fun!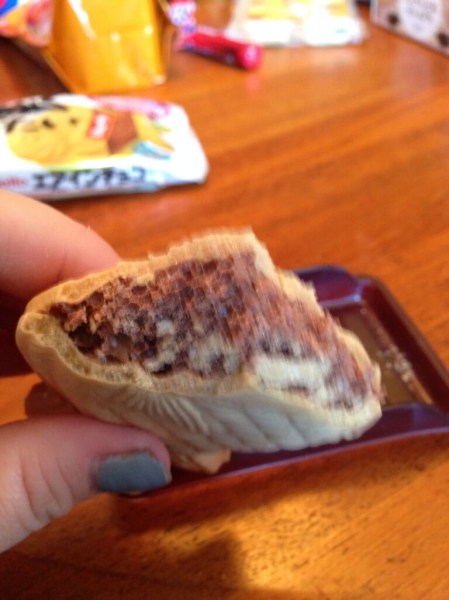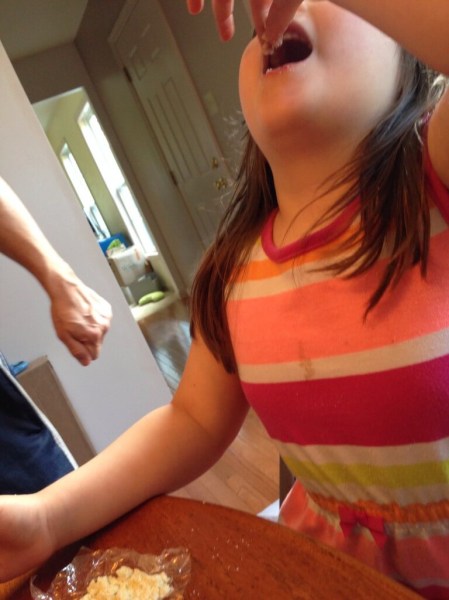 Philippines Polvoron (Toasted Wheat Cake) – See the photos in the package above. The best we can figure is that they are supposed to be powdery cakes and sort of shotgunned.  My daughter ably demonstrates proper eating of these cakes. It was like dried cookie dough??
Ahh, the aftermath.
We had the best time sampling all the different treats and I truly thought this was a great box with such a nice variety. I loved how it was mostly treats but how nothing was truly off limits, even if it was a little weird (like the peanut drink!). I recommend having a phone/tablet/computer handy for looking up the more unusual items on Wikipedia. It was fun for us and also a great learning experience for the kids!
The Subscription
:
Global Delights
The Description
: Get a monthly box filled with an array of global delights – delicious finds from a wide variety of countries. You will receive at least seven international food items. Foods will range from cookies and candies to soups and entrees, nothing is off limits!
The Price
: $36 per month