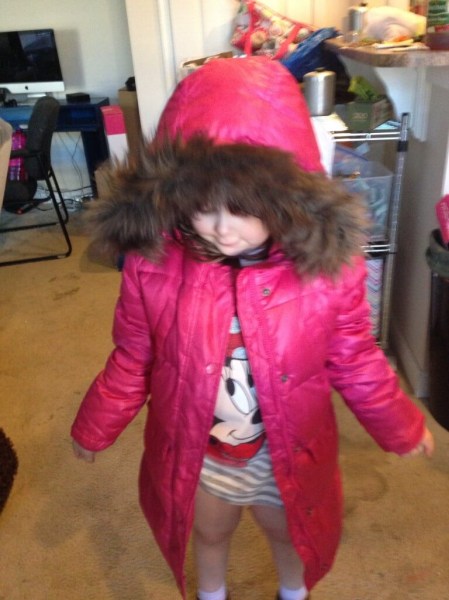 OMG we're moving in three days! And I start my new job in 4 days! My life is totally insane! I love it!  Everyone has seen fit to remind me that we're moving someplace colder than here, so I did a ThredUp order the other week!
I thought my haul wasn't too bad – a Gap coat, a sweater dress, a sweater, and a spiderman shirt thrown in for around $50. I did a big MoxieJean order last night full of cold weather baby stuff.  I'm basically stuck in fall clothes shopping mode and I cannot get out. I just got a surprise $20 off $50 Sears rewards points. What do you think I am going to do with that?
I tried to buy a pair of Tieks last night, and that didn't quite work out. I wondered to myself who buys $100+ pairs of shoes anyways and realized that was totally me. I don't own a pair of shoes that cost me less than $100.
My pregnancy-induced carpal tunnel is seriously bad and I cannot feel either hand in the morning. I should have written reviews last night. My hands feel best when they are behind my back and those two things aren't compatible!
I have NO idea what's still coming to this address, but according to FedEx – which isn't updating – I'm getting screwed because all the Citrus Lanes shipped before we could update the address and Popsugar is super duper slow. I'm going to spend a fortune in postage due. I do know I have quite a few things waiting for me at our UPS mailbox in Pennsylvania.
Oh yeah, my loan is approved for our new house! Hooray! We're moving in August 29, and yes that does mean there are 2 weeks in between that we're without a place to live. For various reasons related to availability and cost, we are staying in three different places. It's going to be exciting?
Back for more later when I can use my arms better!
I'm linking up with Thursday Thoughts with Jennifer!