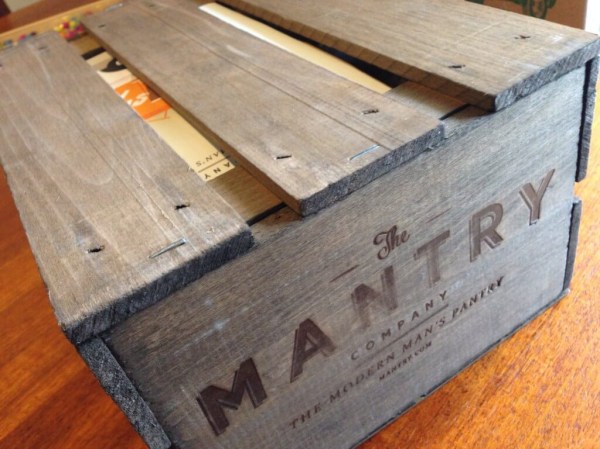 Mantry is a great subscription box for men – it's styled as the modern man's pantry. Y'all know that my husband typically writes his own reviews and is quite articulate. Here's his review of this box. OH WOW. OH MAN. YEAH. OH THAT'S THE STUFF. etc. You get the idea. The two of us are ultra-delighted to bring you a $25 coupon to try this gourmet box – just use this link to activate your $25 Mantry Coupon! First crates ship on the 21st and you will be getting the August box (this is the July box).
Every month has a theme – Mantry's August theme was Street Food. Our honeymoon was in Singapore. It was like the ultimate street food paradise. 
We both loved the visual guide to using the products. Of course Mantry makes them all man-friendly by suggesting things like making the tea into sangria.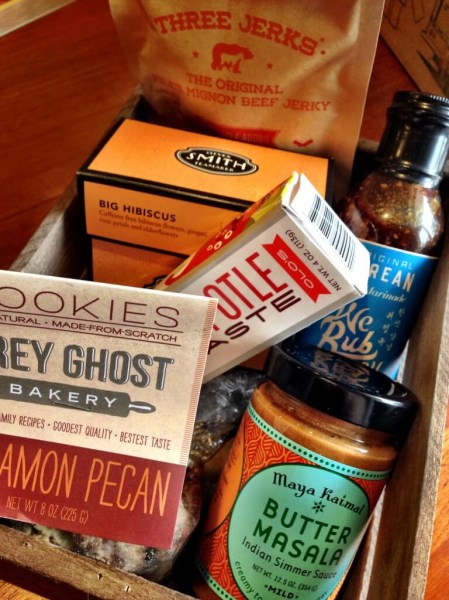 Yum!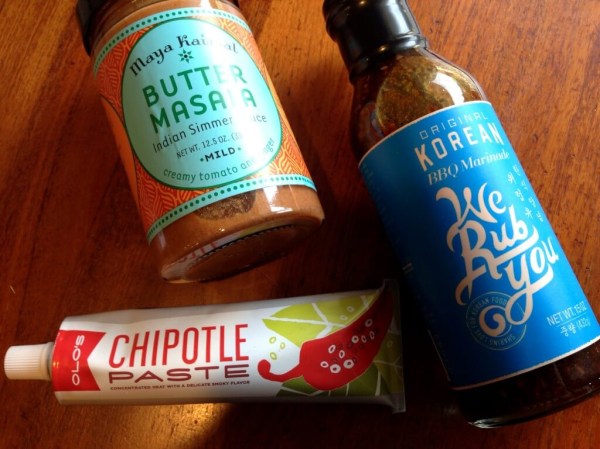 Maya Kaimal Butter Masala ($6) We have tried and given up on DIY Indian food because it's just so time consuming (except for paneer, which is pretty easy!). We love her refrigerated sauces but the ones for the shelf are great too. It's so easy to get great flavor and food on the table. Win.
Olo Foods Olo's Chipotle ($6.99) I've had this on my to buy list forever and it finally showed up in a box! I hate buying jarred/canned peppers for when I need more than just powdered chipotle.
We Rub You Korean BBQ Marinade ($8) Korean tacos, yes! The guide shows it with quick-pickled veggies and if you read my blog you know my husband has mad knife skills and will be julienning some carrots for us soon.
Grey Ghost Bakery Cinnamon Pecan Cookies ($9) I'm afraid these amazing cookies never made it to the ice cream sandwich stage. My husband busted them open and ate them pretty much right away.
Steven Smith Teamaker Big Hibiscus ($11.99) This is the perfect item for my husband to share with our daughter (awwww). Just not as sangria. They both love tea. And Mantry is right – it's a traditional drink for street food!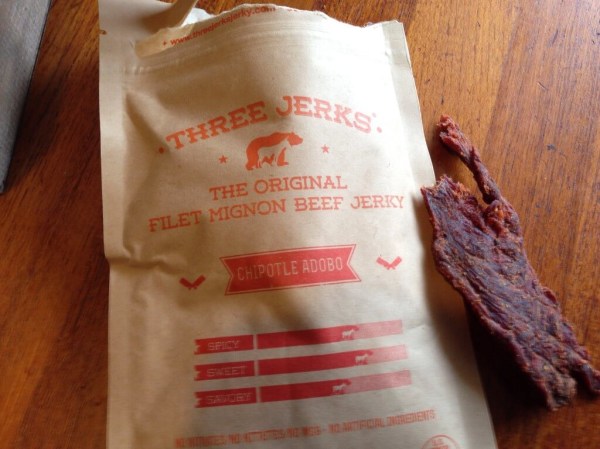 Three Jerks Jerky Chipotle Adobo Jerky ($14.99) My husband is a good husband because he gave his jerky to me. I love beef jerky and this really truly is the cream of the crop. Sorry ladies, he's already taken.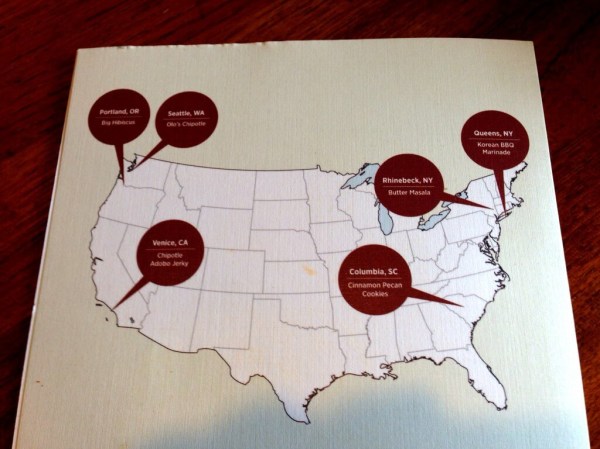 Map of the food producers for Mantry on the back of the card.
The total value of this box was around $60. But my husband did not care. He asked me to please subscribe, and I will. Mantry is 100% made in America, including the beautiful crate, which will definitely be collected and displayed proudly around his office.
Mantry
: The Modern man's pantry for food items. Receive 5-6 full-size super premium foods from around America.