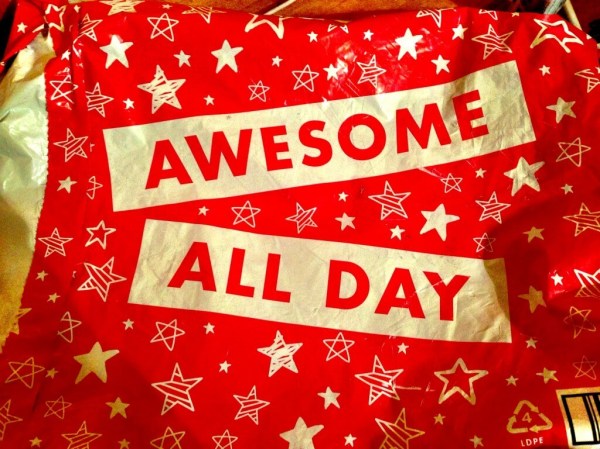 I haven't done a FabKids review in quite some time, and I thought it would be great to follow up on clothes I purchased *in January* and also the new ones! First of all FabKids is a subscription like Fabletics – you're not going to get clothes automagically but you'll get charged. Outfits are $30 a pop and a pretty good value, they have all sorts of different offers but when you sign up for FabKids you will be invited to join and get your first outfit for $15!
We needed some cold weather clothes and I didn't pack any (they were all packed for moving and like a dingleberry I forgot to have any pants, etc.) So I ordered FabKids! I'm the smartest, right?! My son wears a 4T in Gymboree and I ordered his outfit in a size 4, and the pants were a little big. I pretty much expected that. My kids aren't super skinny (and my daughter is a bit round) so I think in the future I could size down on the pants. My daughter is growing out of a size 7 at Gymboree and I have been buying her 8s, but they aren't perfect.  This was pretty long on her. But these are real life kids, not super model kids! They both loved the outfits and I wouldn't size down on the capris for her, because I liked them long. The dress fabric was nice and thick and is perfect for fall. Today E wore the Awesome shirt with some shorts, because it was a bit cooler but not enough for jeans. I like how FabKids changes the fabric weight for the seasons. It irks me to purchase a summer dress with really thick fabric.
I loved the details on these railroad jeans! Super cute.
Here are the outfits I purchased for them in January. This turned out to be one of my son's favorite outfits and he's now outgrown it (it was an XS). It held up remarkably in the wash. My daughter's outfit still fits and is still in her closet. The leggings are nice and thin and I expect she'll be pairing them with multiple dresses into the fall transition. The dress is super sturdy and will basically never wear out.
The Subscription
:
FabKids
The Description
: FabKids is a monthly subscription box of kids clothes You can select one of the outfits or skip it entirely. Free shipping & free returns. The clothing is exclusively produced for FabKids (some designed by Christina Applegate).
The Price
: $30 per month
The Coupon
: Get your first outfit half off! Just
use this link to sign up!