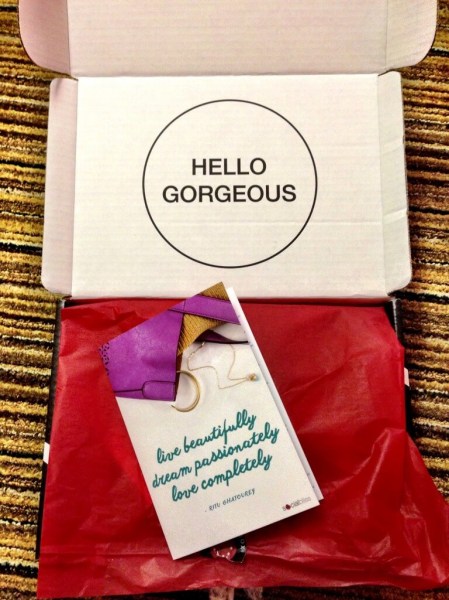 The Socialbliss Style Box is a fashion-centric subscription box with a mix of fashiony accessories and other items for "style." I loved last month but this month happened to push all of my buttons. I loved this one!  You can use coupon code 8OFF1 to save $8 off a one-month subscription or 20OFF3 to save $20 off a 3-month subscription for Socialbliss!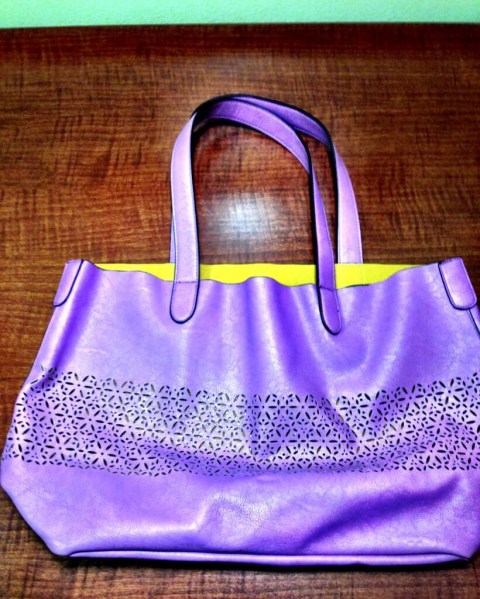 Tote ($48) I was thrilled to see I got the purple version of the tote! I had actually almost purchased a tote almost exactly like this (with the laser cut, etc) this summer. This is a thin tote and I don't know why, but the subscription box company suggests sticking the tan protector bag inside as a liner, which I think would be quite ugly. I like this tote as is and I would prefer to use it as a work tote when I'm juggling some papers, folders, and pens, instead of trying to hold everything in one hand.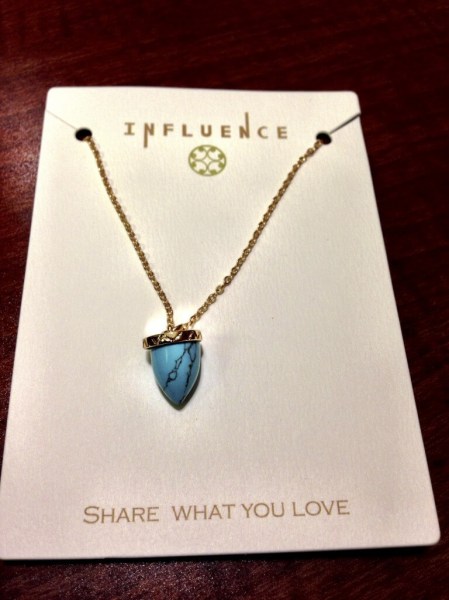 I was a little surprised to see a turquoise necklace like this in this box, but I like the piece. Last month there was a bonus item with a similar bracelet.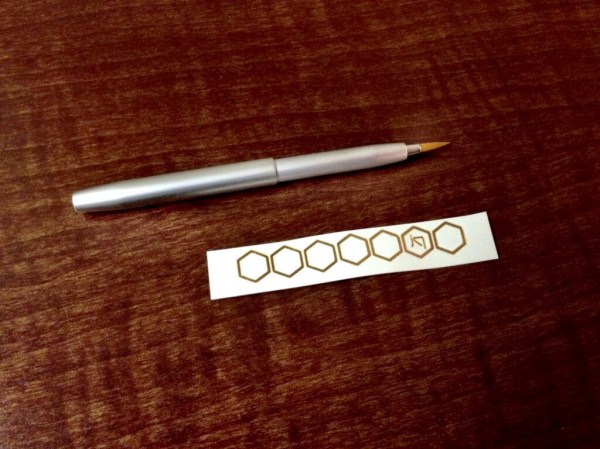 Bare Escentuals Lip Brush and  PI Collection Temporary Tattoo. I'll use the brush and I'll stick the tattoo with the kid's stuff.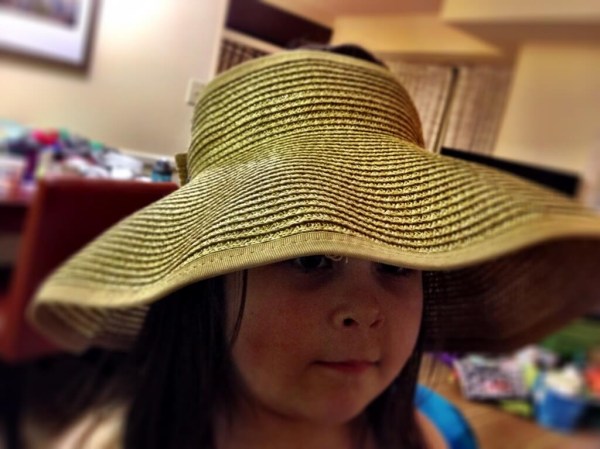 Papillon Visor ($18)  This is a fun visor hat that I'll keep in my office, but probably won't see a lot of action this year. Because it's um, almost fall!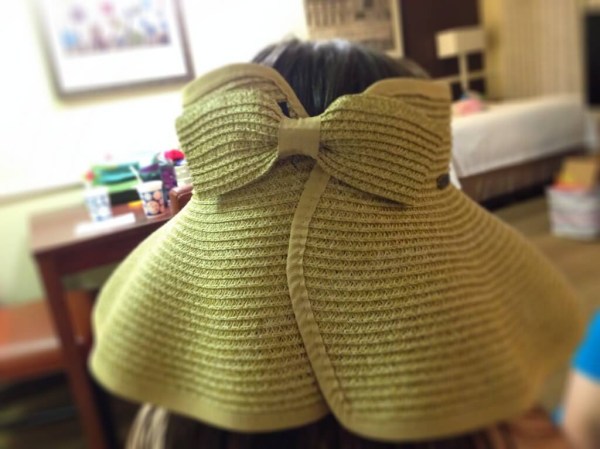 I love how compactly it stores – rolls right up, and has a cute bow. I may be optimistic, my daughter may steal this hat for "gardening."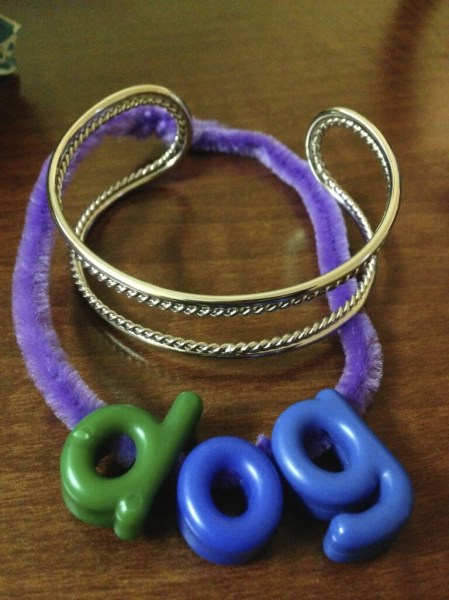 Double Bar Cuff Bracelet  – Makes an excellent addition to my kindergarten couture today 🙂
What did you think? I liked it, but mostly because of the fabulous Radiant Orchid Tote. I would have been disappointed with any other color, but I'm obviously biased!
Visit Socialbliss to find out more about the Style Box or to subscribe. See all my Socialbliss Style Box Reviews! You can also check out more lifestyle & combo (aka mixed boxes, boxes of everything, and boxes for women) in the subscription box directory.
The Subscription
:
Socialbliss Style Box
The Description
: Each month get a curated product experience hand-picked for you. A variety of on-trend items are in each Style Box, some of which you'll see on the Socialbliss site, others are emerging hot items not yet available to the public. Each box will contain an assortment of popular one size fits all fashion accessories and lifestyle products.
The Price
: $47.90 per month including shipping. Save $15 with a 3 month subscription.