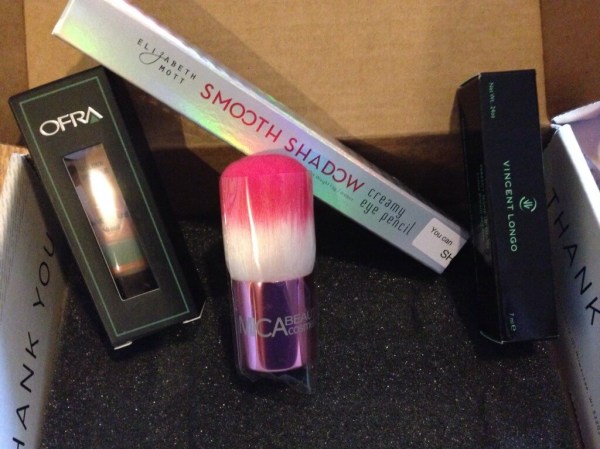 For August Wantable makeup box :
Although we're still basking in the glow of summertime autumn is right around the corner, so we've rounded up the perfect makeup products to transition you beautifully to next season. For a flawless complexion we're obsessed with a weightless, hydrating foundation from makeup artist and aesthetician Geri Giagnorio's line, Geri G. Another newcomer is Elizabeth Mott with an incredible volumizing mascara and the creamiest gel pencils. Also bringing their eye-lining A-game is Mica Beauty along with a gorgeous Kabuki brush that works beautifully with MARSK's silky mineral blush and bronzer. Speaking of blush, Wantable favorite Tarina Tarantino has stunning blush palettes this month in the gorgeous packaging Wantable fans love. Finally, for a touch of sparkle we have the most charming glass nail files featuring Swarovski accents to add a little fabulous functionality to your handbag.
As you can see I scored that adorable Mica Beauty Kabuki brush ($35)! I also got an Elizabeth Mott Smooth Shadow Pencil in Raven/Black ($14.99). I was a little confused by this because I set my preferences to dislike "timeless" eyeliner but I guess this is sort of a combo. Wantable assured me it was trendy. OK! It's a great pencil and more versatile than just a plain kohl.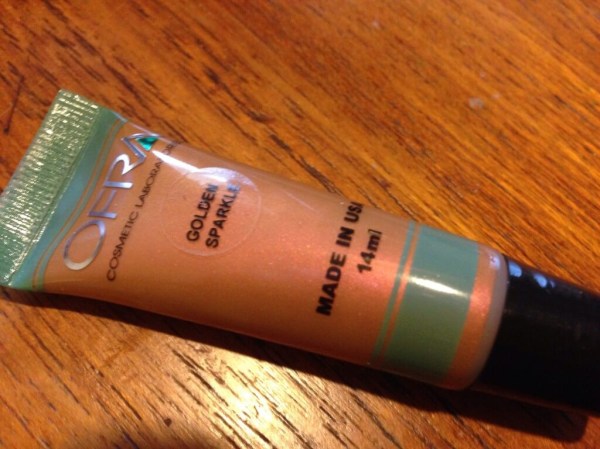 Ofra 3D Cream Eyeshadow in Golden Sparkle – This is GORGEOUS and goes perfectly with the black cream eyeshadow! ($20)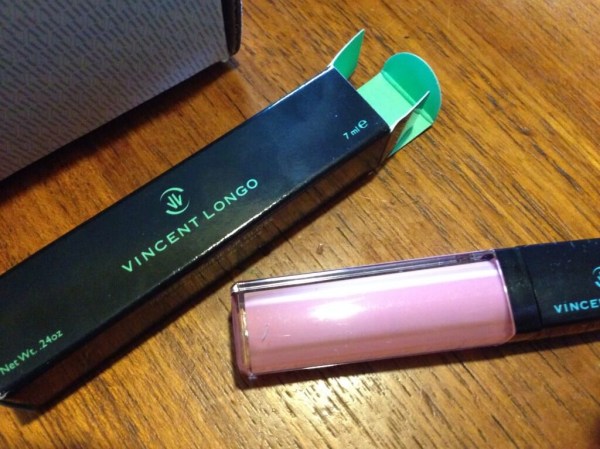 Finally, a perfect ballet pink Lip Gloss from Vincent Longo ($22).
You can easily find the Kabuki for $10 less online, so I'll peg my box value at around $80 – well over double the price of the box!
Visit Wantable to subscribe or find out more. They do guarantee that you love it, and as a customer, I have totally returned a box, and it's super easy to do, so I think it's always worth a try. There's also intimates and accessories boxes, which I also love!
Check out all my Wantable Reviews! Don't forget to take a look at other Beauty Subscription Boxes in the directory!
The Subscription
:
Wantable
The Description
: Wantable offers both a beauty and a jewelry subscription box. Makeup boxes have 5 full-size premium makeup products selected by a makeup artist or stylist and application tips. Jewelry boxes contain 4-5 jewelry boutique items and expert accessorizing tips. New – the Intimates Box!
The Price
: $40 per month
The Coupon
: Save 10% and get your box for $36 when you sign up for a subscription!