I love Popsugar, I really do.
DEAL: Save $20 on your first box with this link and coupon code MSA20

You will get the September box and you can see the September Popsugar Must Have Box spoiler here. I love the subway art they put in the card and when I get my office set up just so, I'm going to slice it out and put it on my mirror for inspiration. I wish they would release it ahead of time, just because it's fun.
Do you know what I'm loving equally (besides the August Popsugar box)?? UNITED STATES POSTAL SERVICE PREMIUM MAIL FORWARDING SERVICE. Yo, if you are moving and have a certified subscription box addiction, you must sign up for it. Why? Because my POPSUGAR Must Have Box, which is delivered by SmartPost (that means it's transited across country via FedEx and then transferred to USPS for doorstep delivery) got forwarded for free. Even though it was not Priority or First Class Mail. Worth every penny! Ok, I digress, on to the August Must Have Box!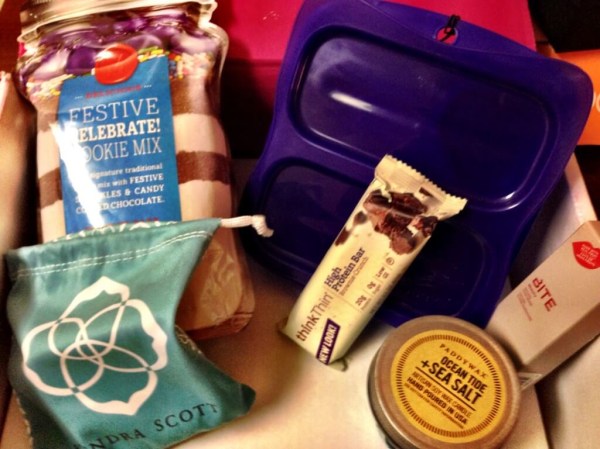 What! I love everything. Yes even the thinkThin bar.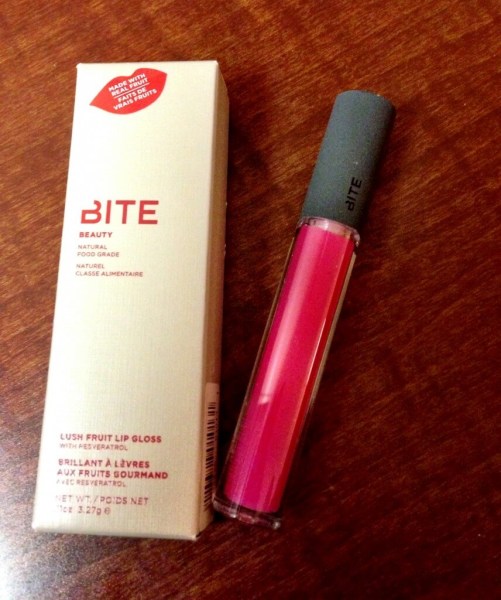 Bite Lush Fruit Lip Gloss in POPSUGAR ($22) It's a Popsugar exclusive color! And tastes great! It's more sheer than it looks in the tube and maybe a bit sticky but I don't care because I love it.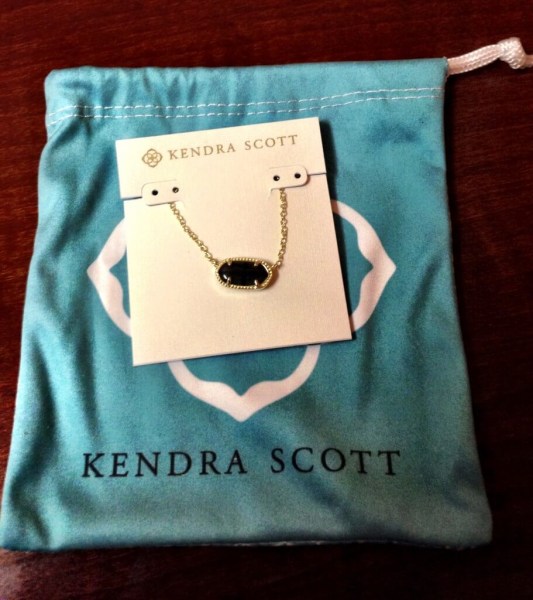 Kendra Scott Elisa Necklace in Black Cat's Eye ($50)  I didn't get the earrings that some people received, but I love this necklace! It made me want the Kendra Scott Druzy necklaces (same design) bad. Good thing it came with a 20% off coupon code for Kendra Scott.

Goodbyn Small Meal Box and Dipper ($10) This is a nicer purple color than I could get, but I have hotel lighting, so… 🙂 I may or may not use this for kid lunch – I was thinking post-soccer snack. Whatever I use it for it's an adorable set. I love the nice wide dipping area.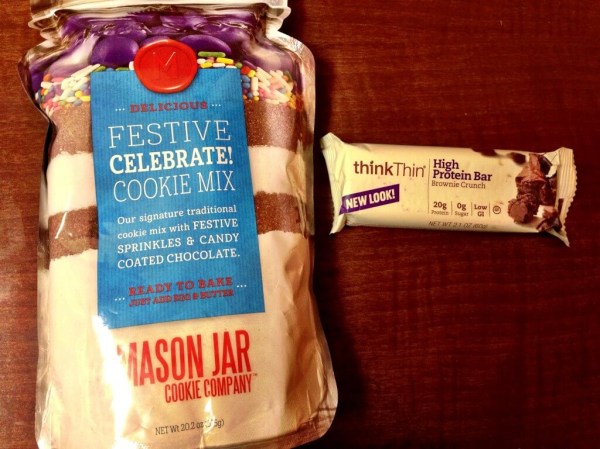 Love this juxtaposition.
Think Thin High Protein Bar ($1.50) This was a little dry but edible (one can only ask so much from a high protein dry good) and a perfect desk snack for me.
The Mason Jar Company Cookie Mix in a Soft Jar Pouch ($13) Is it a home until you bake cookies? no it is not. We are baking these over the weekend in our new house. I'm so excited. I cannot wait to share photos with you all.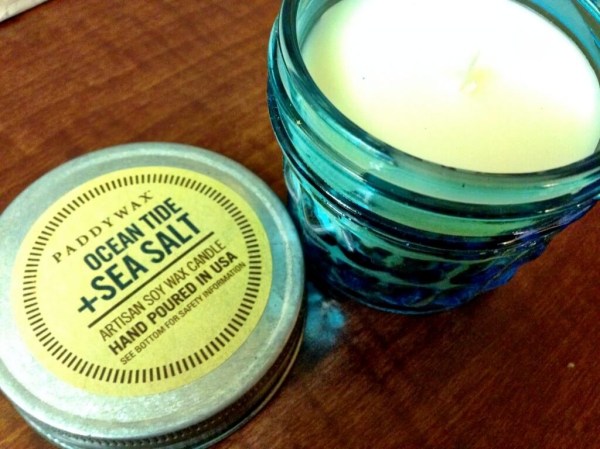 PaddyWax Candle in Ocean Tide + Sea Salt ($10) I really do love the last gasps of summer and since it's still sunny and warm I want it to last as long as possible. Must burn all my tropical candles before I go pumpkin crazy.
Lollia At Last Perfumed Shower Gel ($22) 1 – I pretty much crush on Margot Elena anything and 2 – unlike everyone else who disliked this scent, I loved it, which is funny, because I typically don't care for floral scents at all. I think it has sort of a Japanese floral flair, which may be why I loved it. I'm 100% thrilled that Popsugar obviously has some sort of partnership/long-term contract with Margo Elena. If I don't get more TokyoMilk Dark in my boxes I might die. Oh but this totally leaked in shipment and as far as picking items goes that wasn't great (because of the cap's design). However it only leaked into its own protective bag.
Visit POPSUGAR Must Have Box to subscribe or find out more about this box!
DEAL: Save $20 on your first box with this link and coupon code MSA20
Check out all my POPSUGAR Must Have Box Reviews! Don't forget to take a look at other Lifestyle & Combo Subscription Boxes.
The Subscription
: 
POPSUGAR Must Have Box
The Description
: Seasonally themed must-haves selected by the POPSUGAR editors. Beauty, Home, Treats, Accessories, Jewelry, and Personal Care. Occasional luxury boxes for women, men, and home.
The Price
: $39.95 per month, less than $36 per box on a 1 year subscription.
DEAL
: Save $20 on your first box
with this link
and coupon code
MSA20