Orange Glad arrived during our camping trip and was a welcome break to what we'd brought with us!  My husband unboxed this one and well, he has a sweet tooth! Oohs and ahhs all over the place.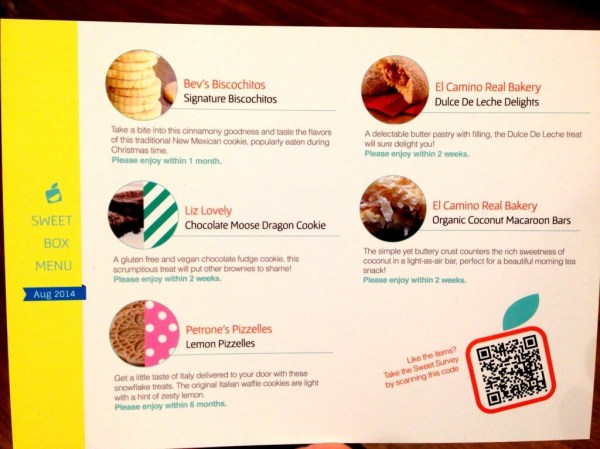 Orange Glad is an excellent gourmet dessert subscription box featuring items from independent bakeries from all across the country. They gather all the desserts and ship them right to you to enjoy! All the treats I have ever received have been perfectly packaged, which is remarkable, because they are all fragile and perishable. You can purchase more sweets in the Orange Glad shop too! It would be a great gift for a sweet tooth like my husband. FYI the back of the information card always has the ingredients!
Liz Lovely Chocolate Moose Dragon Cookie This is a gluten-free chocolate fudge cookie, and it really was dark and fudgy. Apparently they're from Vermont and insist that there are Chocolate Moose Dragons in Vermont. With the number of times I've visited, I'd have to disagree, but maybe they only show themselves to real Vermonters. My husband was too busy eating this cookie to comment.
Petrone's Pizzellles Lemon Pizzelles I love non-anise pizzelles but they're hard to come by, so I loved these. I ate both of them, quickly. I could have saved them for ice cream or whatever but I just preferred to enjoy them alone! 
Bev's Biscochitos Signature Biscochitos  These didn't look exactly like the photo but were totally delicious! They were a light buttery cinnamon cookie and apparently a specialty in New Mexico.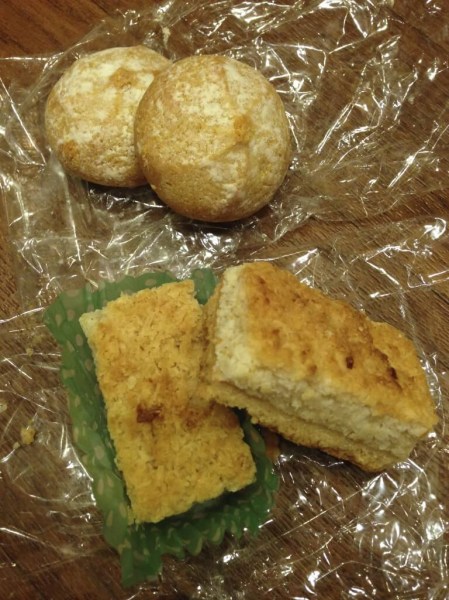 Both of these treats were from the El Camino Real Bakery in SoCal. On top are Dulce De Leche Delights and the bottom are Organic Coconut Macaroon Bars. I ate the top ones without looking at the card and the caramel dulce de leche filling was an awesome surprise. I took a bite of the Macaroon bar (fantastic idea) and gave the rest to my husband. It was delicious, but it's also his favorite. #bestwifeevaaaar
This month of Orange Glad was just totally different than previous months! I loved the focus on some different bakeries and it's absolutely a box that my husband really looks forward to each month. It's great to watch his eyes get bigger and bigger opening every package, and that's just what you want out of a subscription box!
Visit Orange Glad to subscribe or find out more about the Sweet Box! It's $15 per month (you can save a buck or two on each box with a longer subscription) plus $6.95 shipping. You can also check out more Sweets & Treats boxes in the subscription box directory.
The Subscription
: 
Orange Glad
The Description
: Get a box of treats and confections from bakeries and sweet shops around the nation
The Price
: $15 per month (down to $13 on a 6 month plan) + $6.95 shipping. Double your treats for $12 on any subscription!
The Coupon
: Save 10% with code
YUMMY10
.