]I love plugging in the iPad and seeing a great work of art in iPhoto! 🙂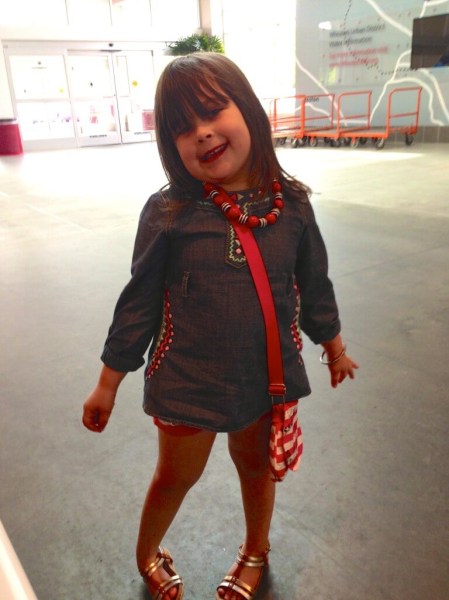 Look at this fashion plate. Too cute. We went over to Costco yesterday for Pizza and Target clearance (a bust). We bought a Frozen pencil case and a Rescue Bot at 50% off. The Rescue Bot is a potty training bribe for my son. My daughter is so excited to start school though. We couldn't be more excited to get her outta here! She'll be 5 3/4…
Not much going on except I'm making an offer on a house this morning. This moving thing is getting real. The house is fab, but the interior is currently painted seafoam green. Yay. Fortunately it's the only thing that needs to change! That, and I'll have a basement to finish. Good thing my uncle is bringing up my tools! I have a storage unit full of house & baby stuff in Florida!
Oh, looks like it's time to buy a house! And pack some more. YAY.
I'm linking up with Thursday Thoughts with Jennifer!