My husband came home yesterday (after nearly 2 years of working out of state). The kids wanted to make him a cake. I don't know why it had to be a moon cake! Ta da! The hole is a crater.
She dictated the sign to me and colored it in.
Dad's back! We're so happy!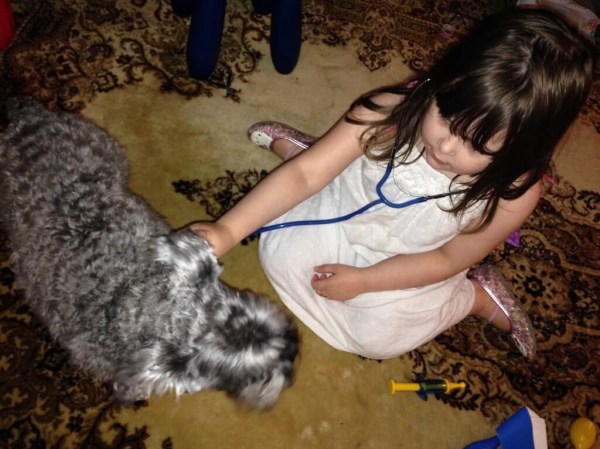 Lindy's back! She's good even though she has no heart beat according to my daughter.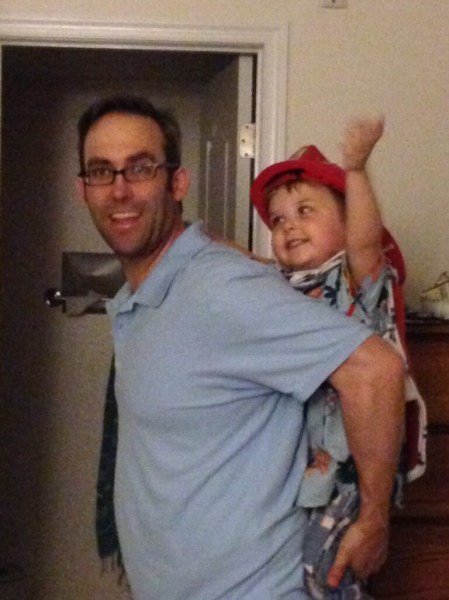 Dad gave at least 30 piggy back rides!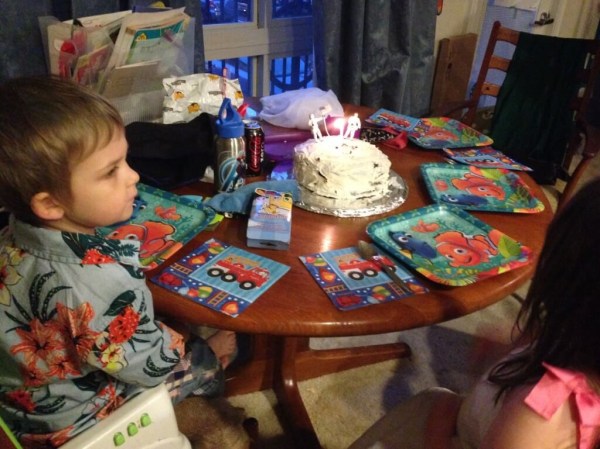 We had a party!
AND I HAVE A CAR AGAIN!!!! Today I'm going to World Market, Trader Joe's, the Container Store, and Ulta.  And ummm I think my husband has more clothes than I do. I don't know where we're going to put everything!
I'm linking up with Thursday Thoughts with Jennifer!