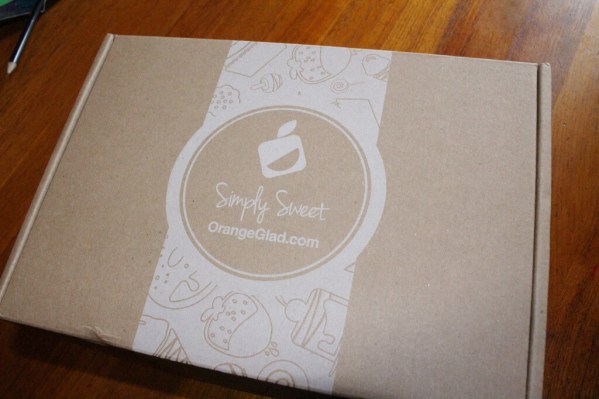 Orange Glad is an excellent gourmet dessert subscription box featuring items from independent bakeries from all across the country. They gather all the desserts and ship them right to you to enjoy! All the treats I have ever received have been perfectly packaged, which is remarkable, because they are all fragile and perishable. You can purchase more sweets in the Orange Glad shop too!
The Subscription
: 
Orange Glad
The Description
: Get a box of treats and confections from bakeries and sweet shops around the nation
The Price
: $15 per month (down to $13 on a 6 month plan) + $6.95 shipping. Double your treats for $12 on any subscription!
The Coupon
: Save 10% with code
YUMMY10
.
July 2014 Review
Every information card has either the ingredients for each item or refers you to the individual packaging.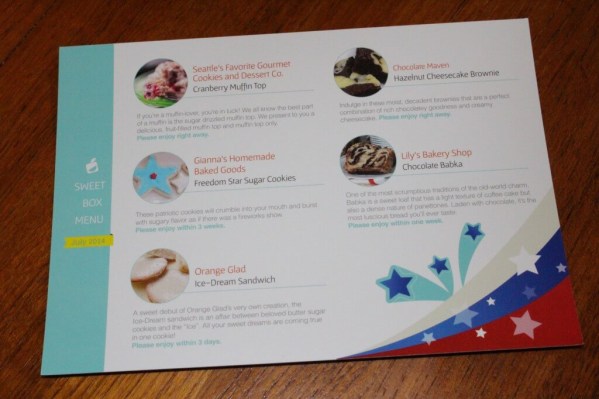 The information card also indicates how quickly you should eat each item. This was helpful! We received this box while we were on vacation so we made sure to eat all the eat right away things right away!
The Orange Glad Sweet Box was nestled inside the larger box, this month was totally adorable. I died. I hope they continue the wrapping, I just loved it.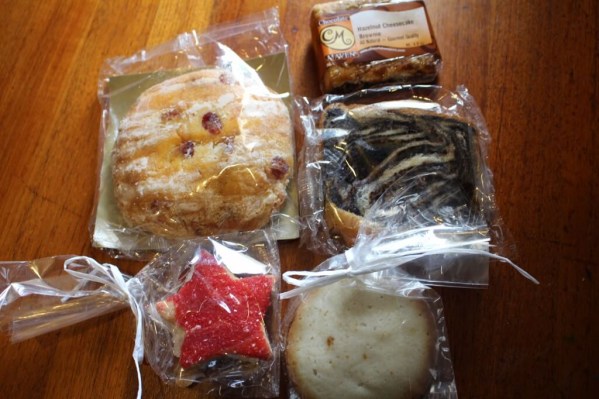 Goodies!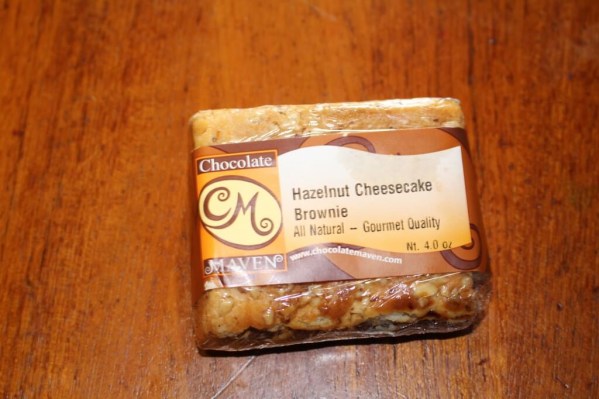 Chocolate Maven Hazelnut Cheesecake Brownie – I had an edge piece, so it wasn't that great. My husband's half wasn't the edge piece and his was much better. They shouldn't pack edge pieces.
Orange Glad Ice-Dream Sandwich – Orange Glad's first house creation (sugar cookies & frosting). It wasn't as good as I wanted it to be. I had hoped for mind blowing lemon flavor and it was more like cookies.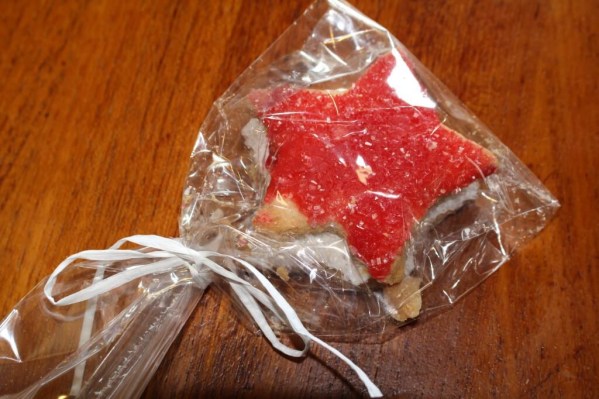 Gianna's Homemade Baked Goods Freedom Star Sugar Cookies – I admit, I saved these adorable cookies for my kids!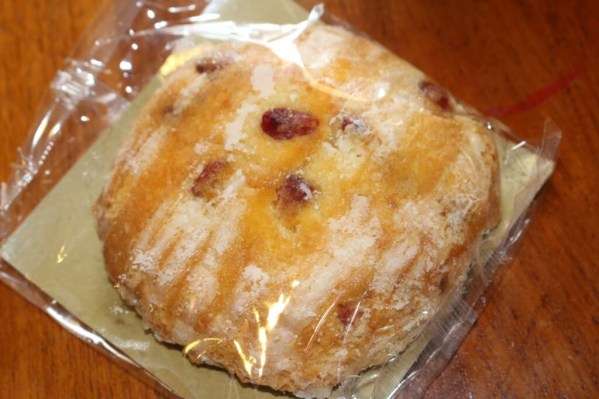 Seattle's Favorite Gourmet Cookies and Dessert Co. Cranberry Muffin Top – My husband's eyes fell out of his head at this one (it's really big). And it was delicious! Totally scrumptious and soft!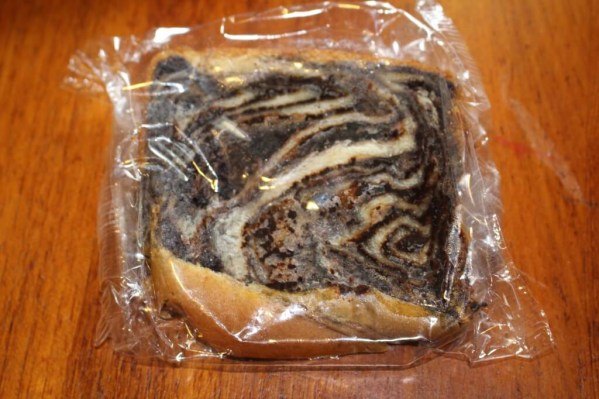 Lily's Bakery Shop Chocolate Babka – This was SO dark and SO good. Definitely my favorite item!
This wasn't my favorite Orange Glad, but it was still a delicious treat. It was really hard to share with my husband this month. Really hard. You can also double the treats in each box which is a great idea, especially for dessert gifting.
Visit Orange Glad to subscribe or find out more about the Sweet Box! It's $15 per month (you can save a buck or two on each box with a longer subscription) plus $6.95 shipping. You can also check out more Sweets & Treats boxes in the subscription box directory.