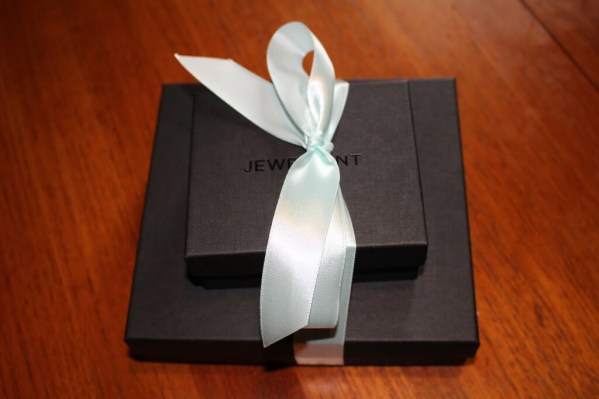 JewelMint VIPBOX is a fantastic new jewelry subscription box and I believe the June box was maybe their third box?  This month's is coming soon so I'd figured I'd better review it! My subscription pieces came in two separate boxes this month, which was different than last month's presentation, but warranted!
The Subscription
:
JewelMint VIPBOX
The Description
: Every month, you'll receive a box filled with $80+ brand new hand-selected jewelry.
The Price
: $30 per month
June 2014 JewelMint VIPBOX Review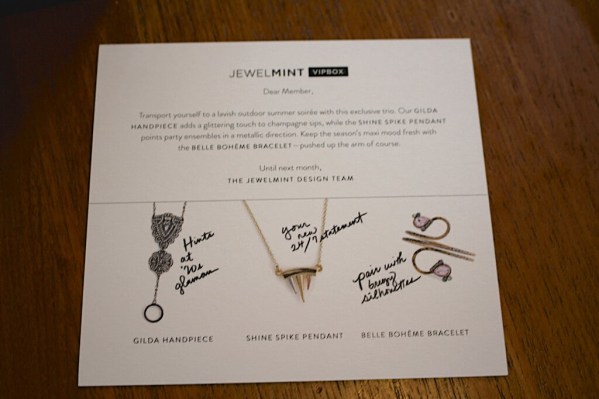 The three pieces in this box are perfect for a summer soirée! I love the  JewelMint VIPBOX information card – it just strikes my fancy!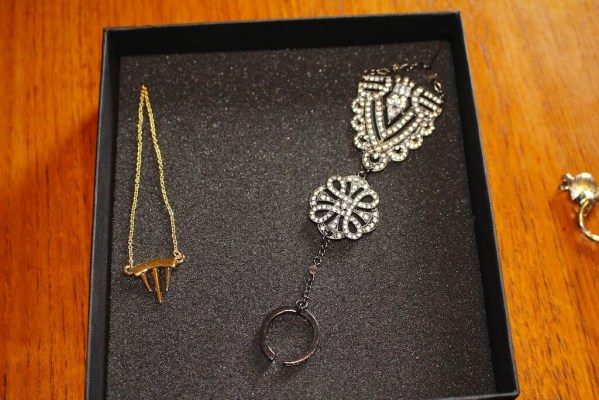 The piece on the right was a head scratcher for me!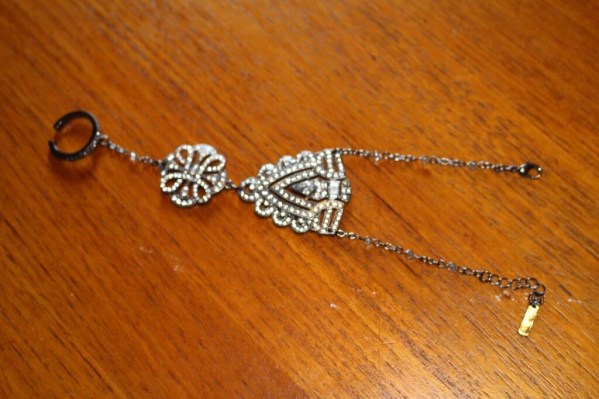 Gilda Handpiece – It's a bracelet/ring combo! Aha! It's actually gorgeous and I like it quite a bit more than I expected to!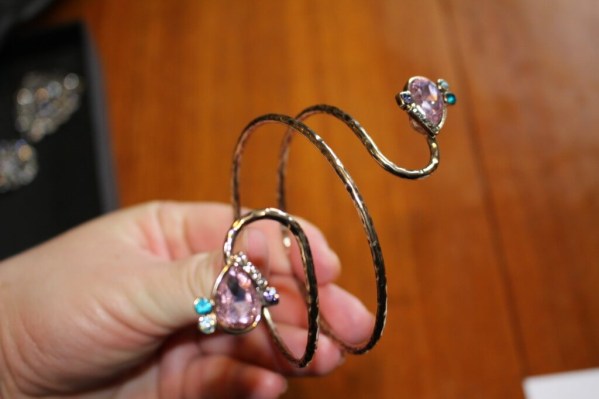 Belle Boheme Bracelet – I have worn this gorgeous stunner quite a few times (everywhere). It took me a while to figure out putting it on without mis-shaping it too much. 
Sun Spike Pendant – I love that this is a statement without being huge!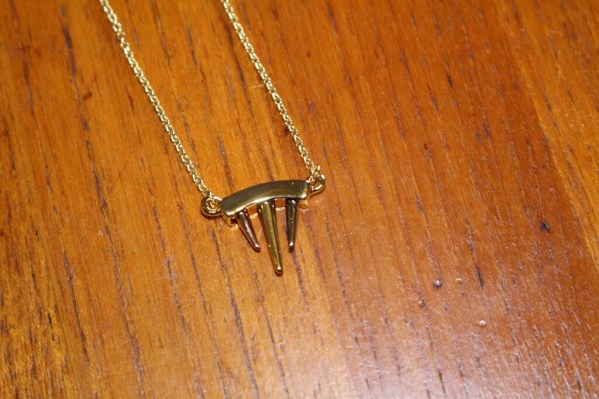 Definitely an unusual piece!
I really need an occasion to wear this too. It's not really an IKEA piece. Though it says summer this piece should go all year, with the rich gem encrusted look!
My vote – if you're only wearing fine jewelry you are not maximizing your fashion! I love how fashionable I feel when wearing some more pieces that I would have never just gone and purchased. But when I have them, I do wear them! I cannot wait until my next box.  JewelMint VIPBOX is quickly becoming a favorite for me!
Visit JewelMint VIPBOX to subscribe or find out more! See all my JewelMint VIPBOX Reviews, too. You can also check out all the jewelry and accessories boxes in my subscription box directory!