Today is supposedly the last day to subscribe to LMdB's Beauty Vault subscription for the year. It's $348 and you should do it now if you'd like! Although this month was totally fabulous, as were most of the last year, I think I'm going to save my cash for other things – I do have a third child arriving soon and I just signed a deal on a house yesterday – but I will still be using my Le Metier products!
The Subscription
:
Le Métier de Beauté Beauty Vault VIP
The Description
: SUBSCRIPTIONS OPEN – DO IT NOW IF YOU'RE GOING TO. Le Métier de Beauté experts will send you a carefully curated full-sized product or assortment of products shipped right to your door. One full-sized item or an assortment of items will arrive at the beginning of every month. Also available, the
Monthly Kaleidoscope Program
.
The Price
: $348 per year
July 2014 Le Métier de Beauté Beauty Vault VIP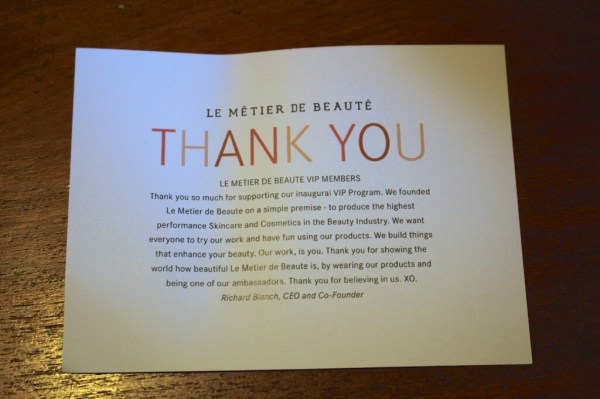 There was a nice Thank You note!
And another fabulous Kaleidoscope ($95) in the box. This is the Lip Kit in Gemini Kiss. 2 sets of pinky colors.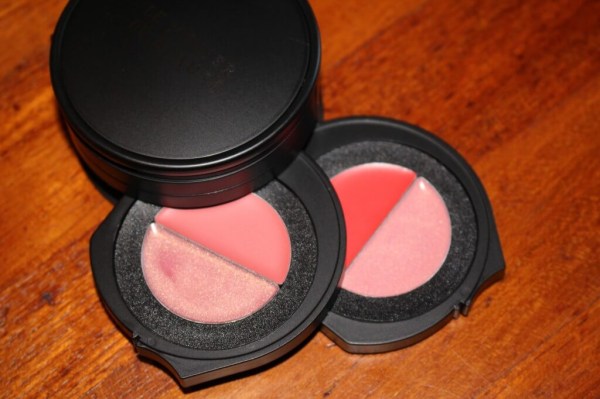 And two sets of warm coraly colors! Totally Lovely!
Are you signing up for next year?
Visit Le Métier de Beauté to subscribe or find out more. Check out all my Le Métier de Beauté Beauty Vault VIP Reviews! Don't forget to take a look at other Makeup Subscription Boxes.