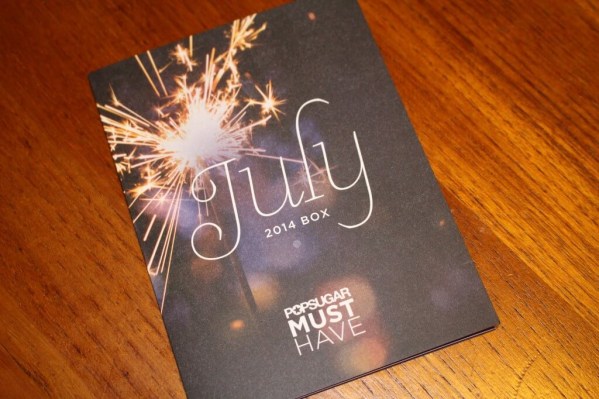 How do they do it? Most of the time I think Popsugar has to be stupid to send me all this stuff for $40! I love all my boxes and Popsugar is the bestest of them all.  You can enter to win this July box in the giveaway below, or you can still subscribe to get this one!
The Subscription
: 
POPSUGAR Must Have Box
The Description
: Seasonally themed must-haves selected by the POPSUGAR editors. Beauty, Home, Treats, Accessories, Jewelry, and Personal Care. Occasional luxury boxes for women, men, and home.
The Price
: $39.95 per month, less than $36 per box on a 1 year subscription.
DEAL
: Save $20 on your first box
with this link
and coupon code
MSA20
July 2014 POPSUGAR Must Have Box
I absolutely LOVE the new information card in the POPSUGAR Must Have Box!!! Cute! I don't even need to take pictures now! I did anyways.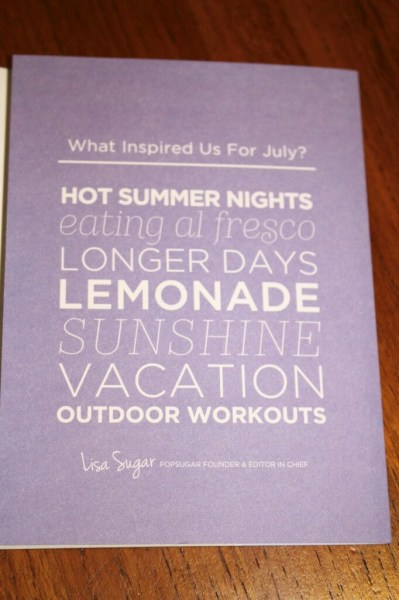 I love the bucket list style word collage. I need to start sticking them on my mirror with some washi!
Awesome box! Happy birthday to meeee!

Sun Bum SPF 30 Sunscreen and Cool Down Lotion ($20) Perfect for summer. I love how it has the companion lotion with it.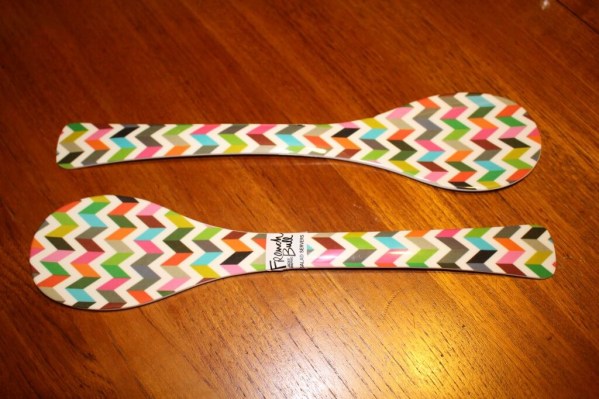 French Bull Ziggy Salad Servers ($12) I LOVE these! They are so attractive and cute and dishwasher friendly!
Michael Stars Beach Hat ($48) My Kooringal from last year was my favorite item in a box ever and I will love this guy just as much I hope!
If it feels tight on your head, wear it for a few hours, it will loosen naturally.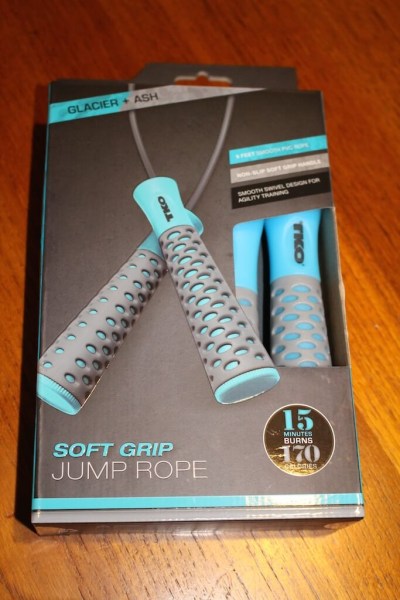 TKO Jump Rope with Soft Grip Handles ($10) Ehhhh not for me. Even *not* 7 months pregnant I'm not a jump roper.  My husband has stated that he'll use it as soon as he loses his pregnancy weight (happens every time!).
Dang Toasted Coconut Chips ($3) LOVE these! So glad they're original flavor!
ACME Party Box Company Chevron Straws ($7) I don't know about Party Rinse Repeat (gross!) but these are fun!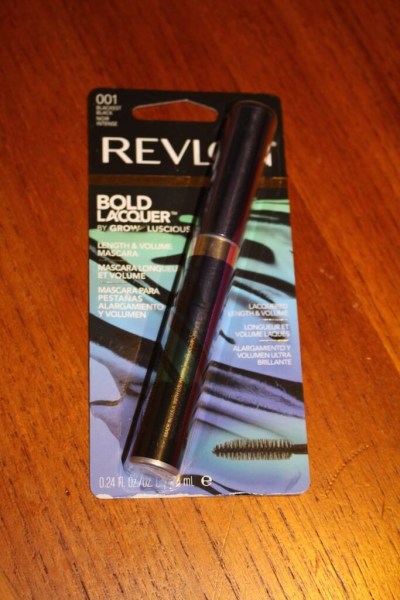 Revlon Bold Lacquer Mascara ($7.99) A "special extra" from Revlon. This is the third one I've received. Revlon REALLY wants you to know about their new mascara. It's alright. My current fave is Lancome Doll Eyes. 
The July POPSUGAR Must Have Box was around $108 in value, which was fantastic! This was a great box and I kept singing "Baby you're a firework" the whole time because that's what it felt like (and I was obviously prompted by the information card)!  Did you get it? Do you lurrrve it?
Visit POPSUGAR Must Have Box to subscribe or find out more about this box!
DEAL: Save $20 on your first box with this link and coupon code MSA20
Check out all my POPSUGAR Must Have Box Reviews! Don't forget to take a look at other Lifestyle & Combo Subscription Boxes.
Oh yeah, I have a box to give away! Giveaway not associated with PSMH, it's from moi! All details on the widget! Please don't forget to check your spam folder for my newsletter! If it's showing up in spam, so will emails from me telling you that you've won, and if I don't hear back in time, I go to the next person! (Yes this has happened) Also as always, my giveaways have referral links if you want to share the giveaway with a friend, on your blog, or all over the internet.