July's PetBox is here, and I look forward to this box every month! You can elect to be surprised or select your own awesome items for your furbaby each month.   When you sign up for PetBox you pick whether you have dogs, cats, or both, and their size. You can choose your items using a point systems or have PetBox choose your items. My box is a review surprise box and some months it does come with an extra "point" (it's so you can see what items are available)! As with most of the pet subscription boxes, the best value for this box is a longer subscription.  PetBox is $39.95 per month, down to $29 per month, but you can save 20% on any subscription plan with code SPLURGE20.  PetBox is now offering FOUR different sizes of boxes! One of the really nice things is that their 3 month and annual plans are billed monthly! Makes it a little easier to fit in the budget sometimes.
The Subscription
:
PetBox
The Description
:  Each month your pet will receive a new box of goodies that will make them feel loved. For each box shipped, they donate $3 to animal rescue needs. Select your items or pick a surprise box.
The Price
: $39 per month
The Coupon
: Save 20% off your entire subscription! Use code
SPLURGE20
.
PetBox always has interesting new products! I am missing a photo for the Pawganics Grooming Wipes ($6) – my dog has furnishings (the extra hair on her legs) and definitely needs wiped down. I don't know if they are better or worse than baby wipes – we'll find out!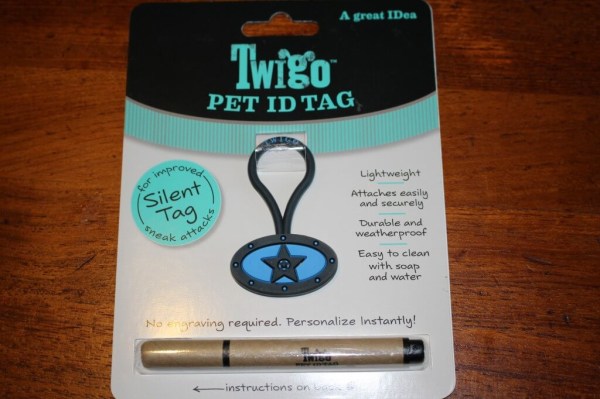 Twigo Pet ID Tag ($10)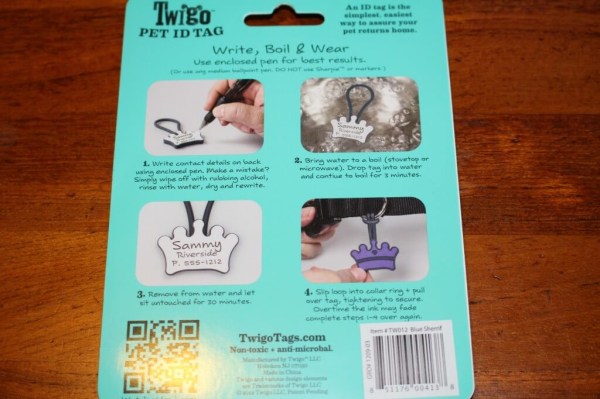 Write your information on the back using the special pen and boil! This is super handy if you need an extra tag and no time to get one engraved! How did PetBox know I was moving??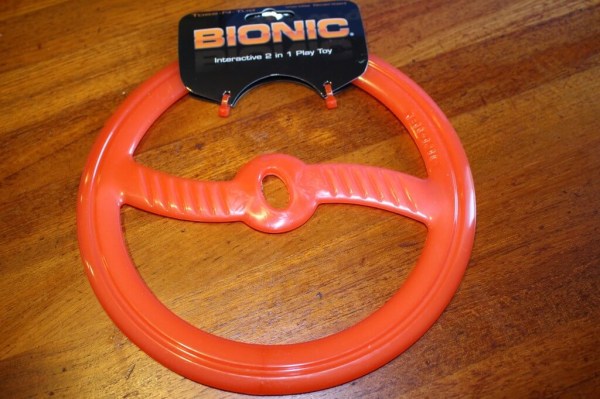 Bionic 2 in 1 Interactive Play Toy ($12) Toss or Tug!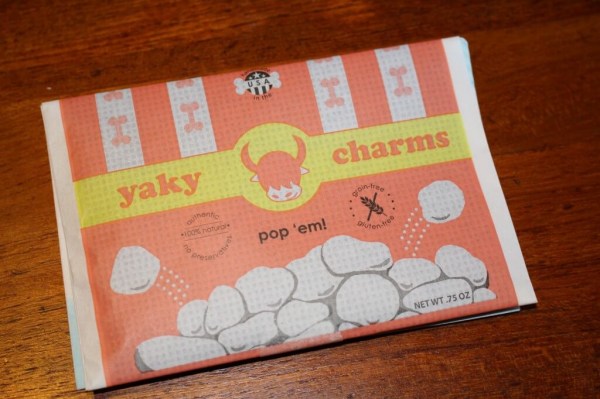 Yaky Charms ($2.19) So, this is TOTALLY unique and if Lindy weren't at the groomers getting all pretty I'd try it out right now. It has cow & yak milk, salt, and lime juice. The acid makes cheese so these pop into hard cheese when you microwave them. WILD!!!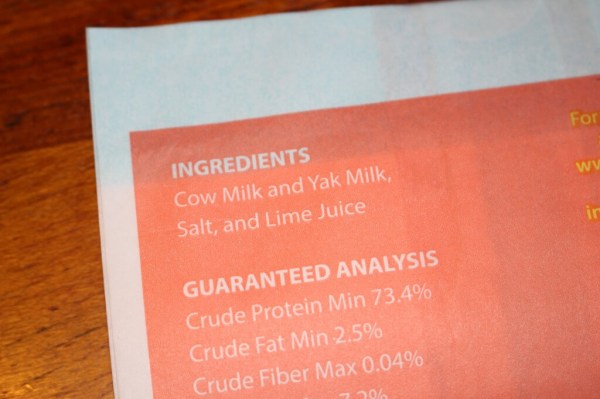 Lindy's going to love it!

Nature's Miracle Greenleaf Stain & Odor Remover ($8.79) I'm going to need this for our white carpets. This was a surprise box but I would have picked this out!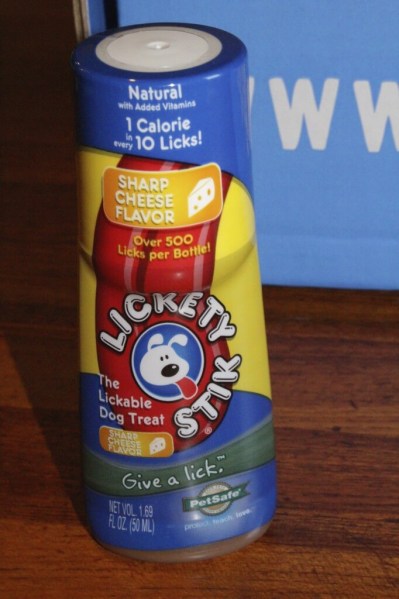 Lickety Stik ($6) Lindy tried it. It wasn't her fave. But I totally would have picked this one out because of the novelty!!! I can imagine many dogs would be totally into it!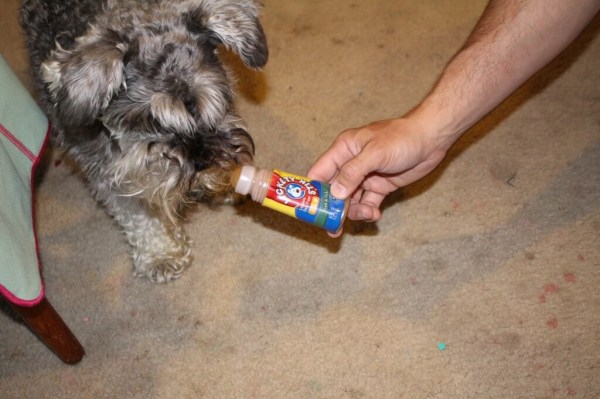 My July PetBox had a value of around $45 Because of the points system I don't know if it makes much sense to stay it was a certain value, but you'll be able to pick items based on a points system for your own box and select what you like best and what is an awesome value for you and your dog!  I feel we always get unusual, fun, and unique products in this box.
If you would like to subscribe to PetBox or find out more about them head over there to subscribe and don't forget to use code SPLURGE20 to save 20%, an especially amazing deal on a long subscription!
Be sure to see all my PetBox Reviews! You can also check out the rest of the pet subscriptions in the directory!