July's Birchbox Man came I think more than a few days ago! They are so on the ball at shipping Birchbox Man! This is not my box, I didn't get an extra box in July – this is my husband's box and I had it sent here because he will finally be home for good today! We've had a commuter marriage for almost two years and let me tell you, it is ROUGH! But um, fortunately he will have plenty of products to use at home without unpacking tonight.  Don't forget about the e Limited Edition: Birchbox Man + Cool Hunting Summer Collection box. You can read all about that here. Right now it looks like you can still get an extra 100 points on your Birchbox subscription – either mens or womens – with code BBJETBLUE! You cannot use it on mens and womens boxes on the same account!
The Subscription
: 
Birchbox Man
The Description
: Birchbox Man offers grooming and lifestyle products in a monthly theme matching your profile. Items include haircare, body care, fragrance, electronics accessories, and dressing accessories.
The Price
: $20/month
July 2014 Birchbox Man Review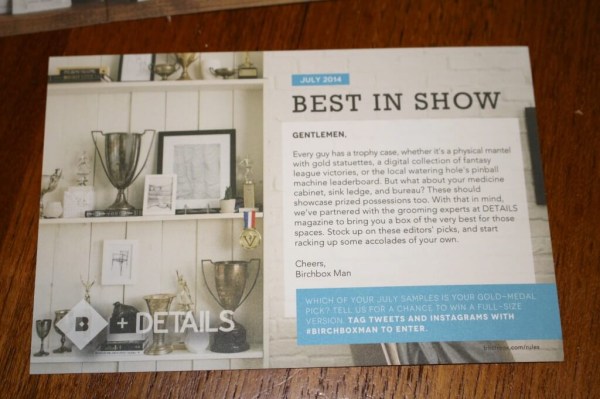 July's theme was Best in Show and the box featured products picked by Birchbox Man and the editors of Details Magazine.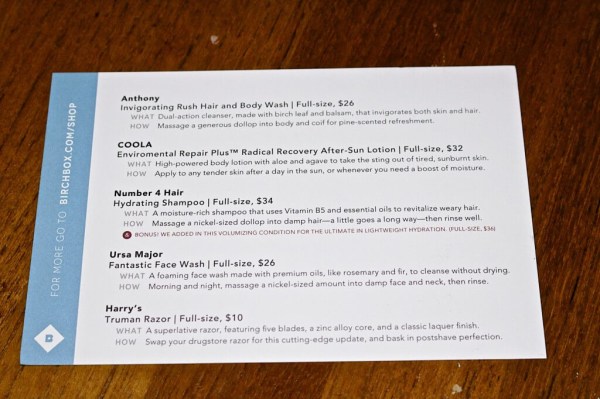 Info card, as usual.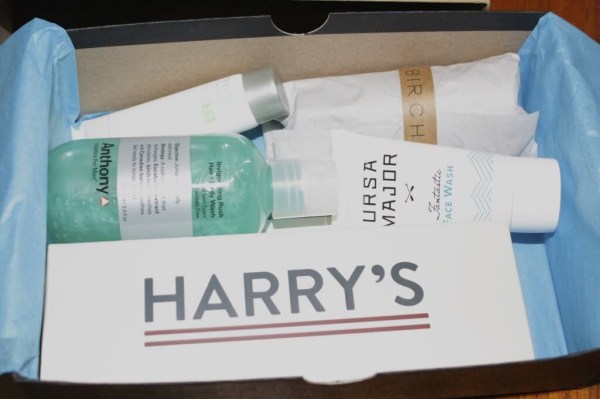 Some nice big sizes in this box!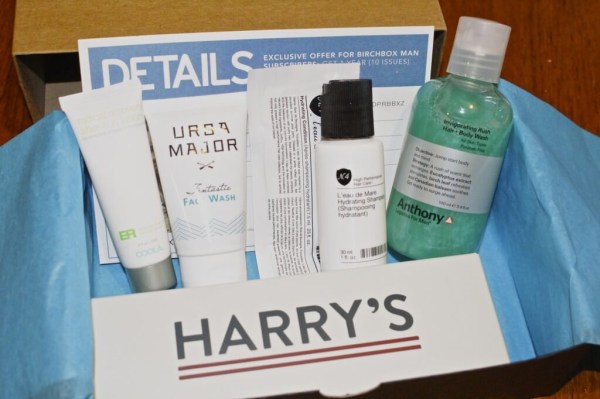 Tada! That's everything. I see a few items to steal for me!! This month's box had a reply card to get a year of Details for $5. This reminds me I forgot to change my husband's magazine subscriptions to my house!!!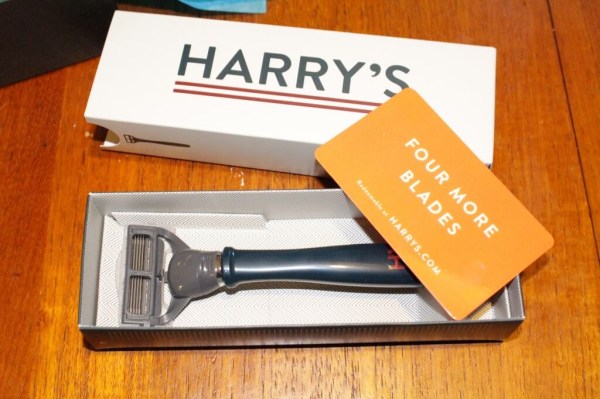 Well, um, I gotta say that this is a great pick, because my husband loves the Harry's Razor he already owns. It's worth $10 and the extra blades are worth $8. You can read more about Harry's here (my review).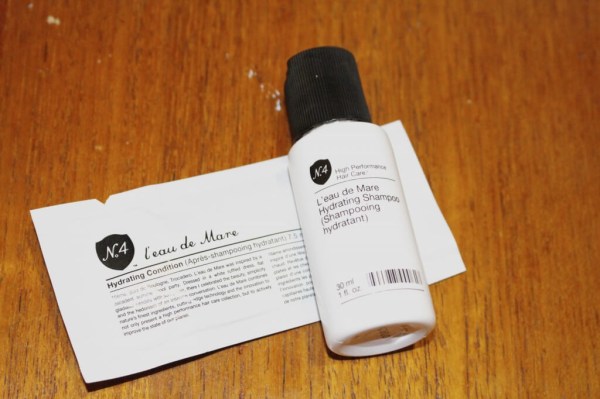 Number 4 Hydrating Shampoo ($1)
Number 4 Hydrating Condition
 ($1.06) I love these. Consider them stolen. Sorry honey. You can use my lifetime supply of shampoo & conditioner already in the shower. OMG I AM GOING TO HAVE TO SHARE AGAIN! Fortunately I already reorganized the bathroom to make room for man things. You get the high shelves that I can't reach. Congrats.
Ursa Major Fantastic Face Wash ($5) Oh I suppose my husband can have this one!!! It uses a mix of high-quality essential oils, including cedar, spearmint, lime, lemon, rosemary, and black spruce.
COOLA Environmental Repair Plus Radical Recovery After Sun-Lotion ($2.66) This is a great after sun lotion and I totally enjoy it, plus I love Coola. I'll try not to steal.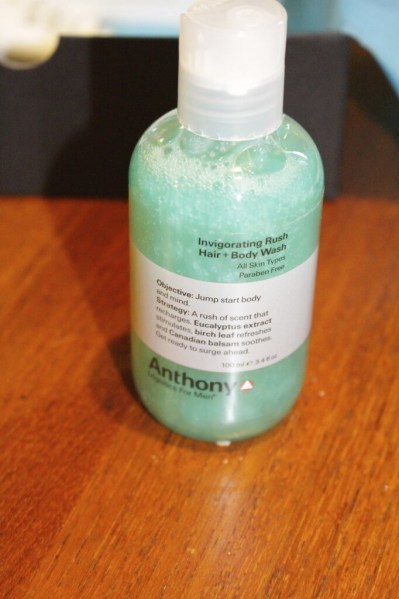 Anthony Invigorating Rush Hair & Body Wash ($7.37) This was really a hefty sample. It smells manly, but not excessively so. He'll love it.
Visit Birchbox Man to subscribe or find out more! Check out all my Birchbox Man Reviews! Don't forget to take a look at other Subscription Boxes for Men.