FabFitFun VIP Box is a quarterly subscription box that promises over $100 in fabulous items every quarter. It also happens to be one of my favorite boxes, although it seems that Giuliana Rancic is no longer associated with the box. Sadface! But this is a great box anyways and happily it is still available. Even better you can snag one for $34.95. Use coupon 5846795 to take $15 off! Just visit FabFitFun VIP Box to pick one up!
The Subscription
: 
FabFitFun VIP Box
The Description
: FabFitFun VIP subscription box is a limited edition, seasonal gift box curated by
Giuliana Rancic and
FabFitFun. FabFitFun VIP aims to send the best in beauty, fashion, wellness, and fitness delivered to your doorstep four times per year. The box includes full-size products and premium items.
The Price
: $50 per quarter.
The Coupon
: Use code 
FLASH10 
to save $10!
Summer 2014 FabFitFun VIP Box Review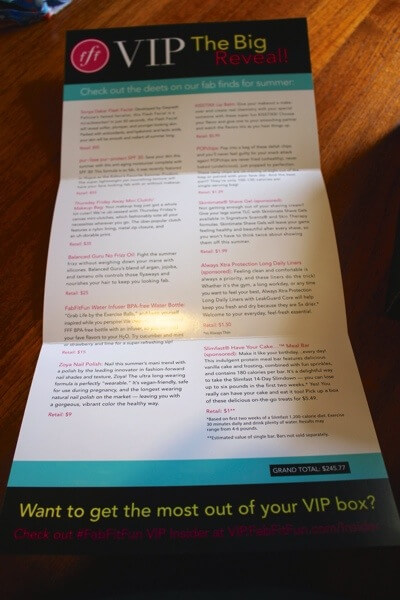 I love the great easy to read information card!!
Soooo much fun summer stuff!!
Pur-lisse SPF 30 Daily Essential Moisturizer ($55) I love this moisturizer and I love that it has SPF.  It makes it sooo easy to apply!

Sonya Dakar Flash Facial ($95) I love the smell of this product! You rub it on to your skin, let it dry, then rub it off – soooo smooth afterwards!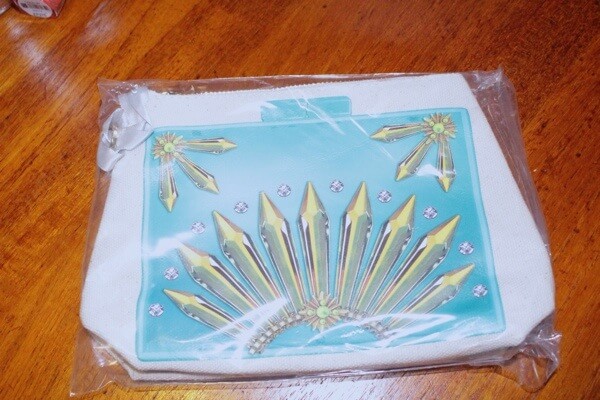 Thursday Friday Mini Clutch ($35) I got the cutest print I think!!!  Unlike last month I'm currently obsessed with pouches so I love it when I get one!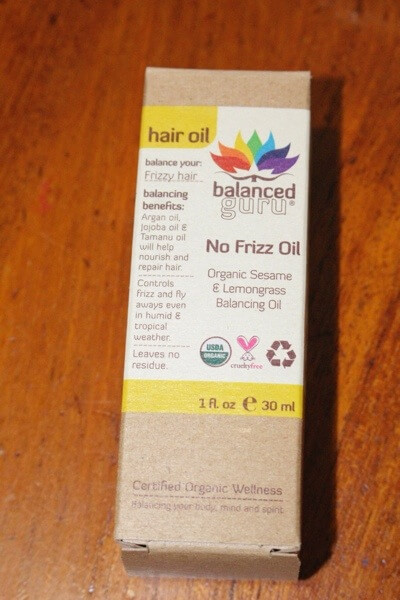 Balanced Guru No Frizz Oil ($25) I got a bottle of this, I think in Ipsy, which is OK, because my son has hair made of straw. It's very moisturizing and we will indeed use the whole thing!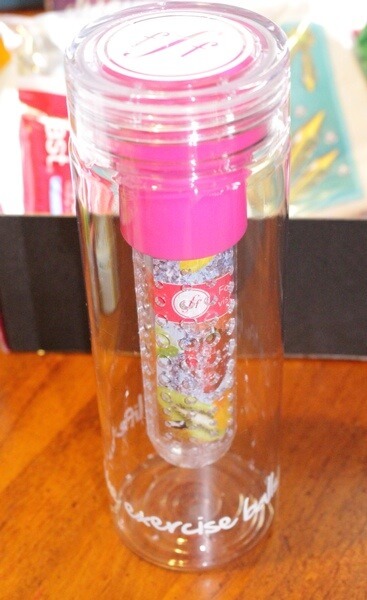 FabFitFun Water Infuser BPA-Free Water Bottle ($15) This is cute and now I have 3 different types of infuser bottles. I'm not sure if I really have a favorite! It did occur to me to ummm put vodka in the bottle and vanilla beans in the infuser, so I don't know how "fit" that makes me.

Zoya Nail Polish ($9) The color I got is a gorgeous melony pink! Definitely a hot color but not as awesome as last year's sparkling garbage.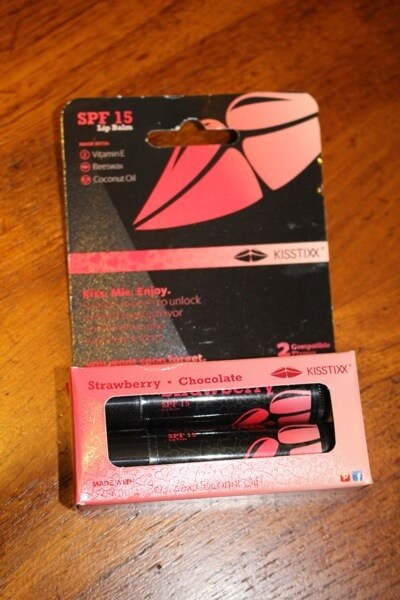 KISSTIXX Lip Balm ($5.99) I asked my husband to make out with me using these, which combine flavors when you kiss. We haven't done it yet, we've been really busy! He was mostly excited that it had SPF in it because he can't ever find a lip balm with SPF. Gee thanks honey!

Popchips ($1.29) I put this in the snack bin and we can fight over them later. We love Popchips!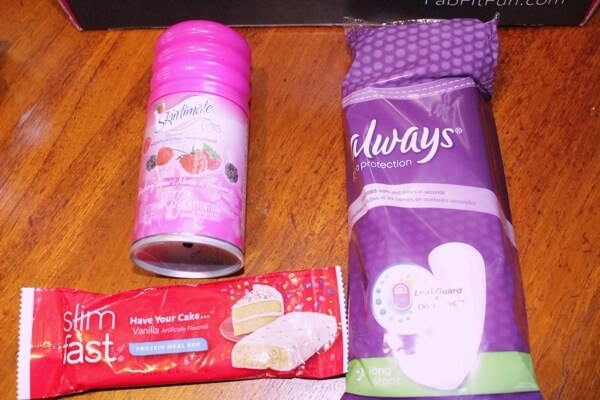 Plus the following sponsored items! Basically freebies that probably paid to be in the box, and that's cool, because they probably allowed for an extra item to be in the box! The only thing I was bummed about was that my slimfast bar was squashed, but I'll live.
Skintimate Shave Gel ($1.99)
Always Xtra Protection Long Daily Liners ($1.50)
Slimfast Have Your Cake Meal Bar ($1)
See all my FabFitFun VIP Box Reviews or check out all the lifestyle & combo boxes in the subscription box directory!