Blue Apron is a meal/food/recipes/dinner subscription box. We have tried Blue Apron before (for Thanksgiving) and really enjoyed it. I cannot say the same thing about this time! I would give it 3 out of 5 stars. I recommend Plated or Hello Fresh instead!
First of all, Blue Apron hides your delivery notifications in an email about what you're not receiving this week.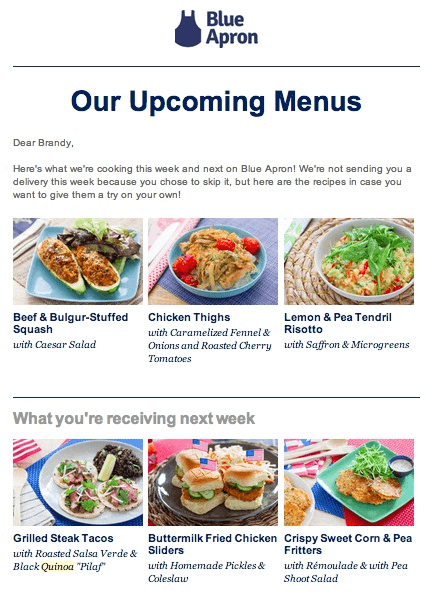 Whoops, missed that one. However, the meals looked decent and I really needed to review a regular box!
This box came with a lot of ice. I have never seen a meal service pack ice ON TOP of the delicate food….
And there's a reason for it. Also I could barely lift this box. It arrived before my husband came home. Any more ice and it would have stayed on my floor. There were 3 four packs of ice. Overkill.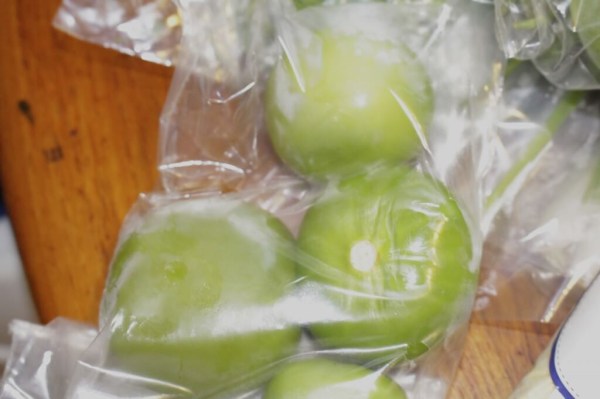 Tomatillos shouldn't be mushy.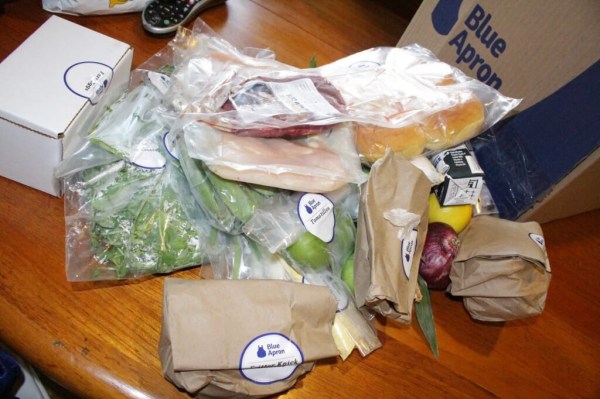 But there was a lot of food. That's nice!

Buttermilk Fried Chicken Sliders with Homemade Pickles & Coleslaw – These were great. My husband hoped that was the end of shredding and matchsticking though. The recipes were ALL extremely time consuming. But the chicken was perfect and I enjoyed the pickled cukes & coleslaw combo on my hot fried chicken inside a potato roll. Even if they were completely squashed.
Grilled Steak Tacos with Roasted Salsa Verde & Black Quinoa "Pilaf" – I was so ready to dig into this meal. It ended up being a great appetizer. Fortunately the way the tomatillos were used their mushiness didn't matter too much, but the black quinoa pilaf was terrible. I had to spit it out.  I'm not a fan of corn tortillas this way.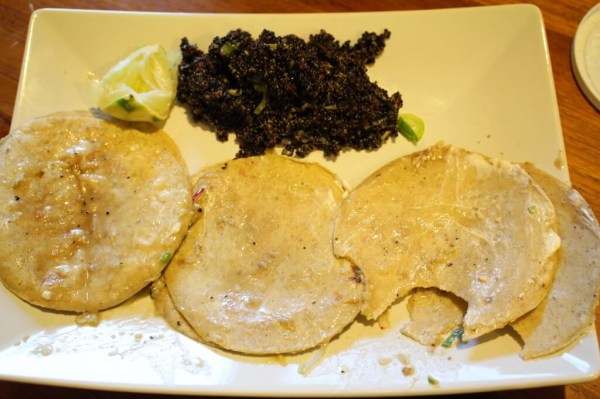 We repurposed them later into quesadillas but we tossed the pilaf. Also time consuming.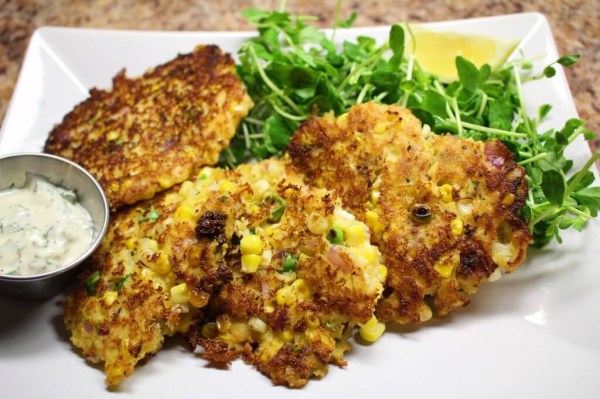 Crispy Sweet Corn & Pea Fritters with Rémoulade & with Pea Shoot Salad – I couldn't eat the pea shoots. They weren't my thing at all. My husband said they tasted better without the olive oil/lemon dressing. The amount of sauce was disappointing for the amount of fritters, but they were delicious. Once again, this was a very time consuming dish – shucking corn, cutting it off, shelling peas, etc. Frying up the fritters was pretty crazy with all those fresh veggies in the fritters too. My husband hadn't realized I got a spatter screen. But good thing I did!
Two of the meals were really good, and one was really just a total fail. It probably took my husband an hour to prep each meal. Way too long.  Right now I wouldn't recommend this unless you totally want to be shucking your peas and matchsticking each vegetable! Also there's the mystery of the black quinoa. I like quinoa so….
Visit Blue Apron if you'd like to try it out yourself! You can also  see all the fresh food subscription boxes in my directory!