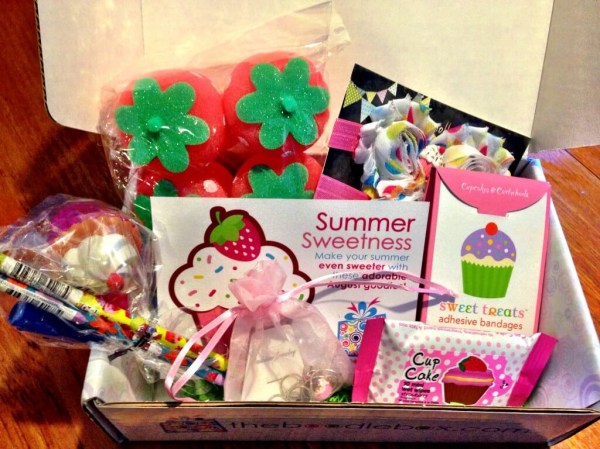 This month The Boodle Box sent along the Girls & Tween Box ("Boodle 1") because my little girl first perfectly in their age range (5-10). She loves this box anyways and was even more excited about this one. August's theme is Summer Sweetness and it was all super adorably cupcake themed. Which of course she L.O.V.E. loved! Boodle 2 boxes are for older girls 11+ and feature age-appropriate makeup, jewelry, and accessories. Some of the items will be the same in both boxes.
FYI, they have some great Back to School Special boxes in the store! I can't decide if I want Lilly Pulitzer or Vera Bradley for my new desk (yes, I'm going back to school/work!). I think the Go Back in Boho box is great!!! But now to the August Boodle!!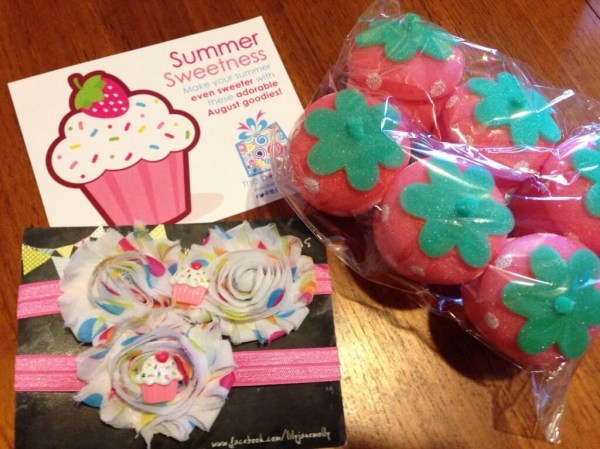 Strawberry Sponge Curlers ($8.59) These are so cute and apparently the hottest Kawaii thing right now. We had to strip/shower/and do hair right away. My child has never been inspired to do anything with her hair and I constantly threaten to cut it off (it's soooooo cute short). But instead we did strawberry beachy waves!
Molly Jane Designs – Me & My Doll Cupcake Headbands ($19.99) Too cute!! I snagged these and tucked them away for a Christmas or birthday gift. We're moving and the dolls are packed up so I didn't want to disappoint!
Cupcake Pencils, Sharpener/Eraser & Scented Grips ($2.50) These were carefully packed in her kindergarten pencil pouch!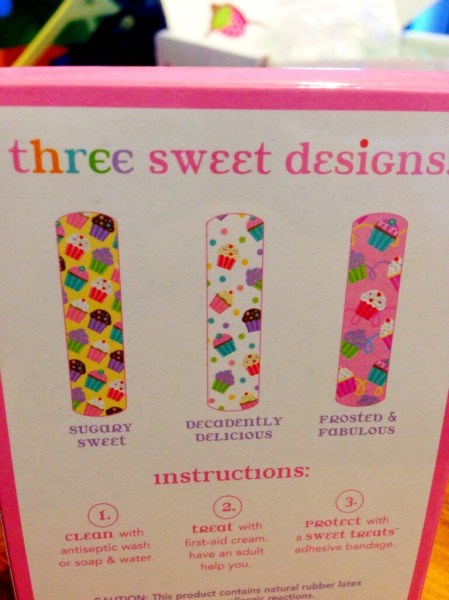 Cupcake Bandaids ($4.99)  She will love these still childlike but not babyish cupcake bandages!!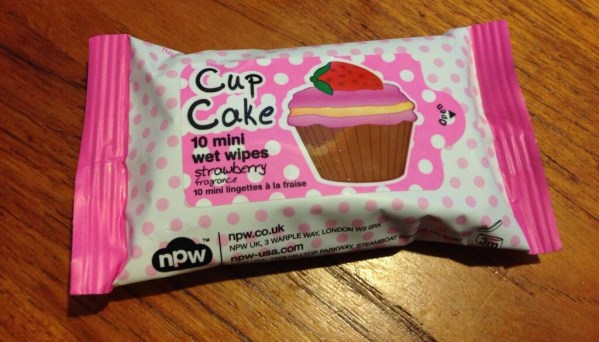 Cupcake Wipes ($2.74) I just love how everything is super familiar to young kids but age appropriate. Look, they still need wipes. But isn't it adorable that they are mini strawberry ones? YES.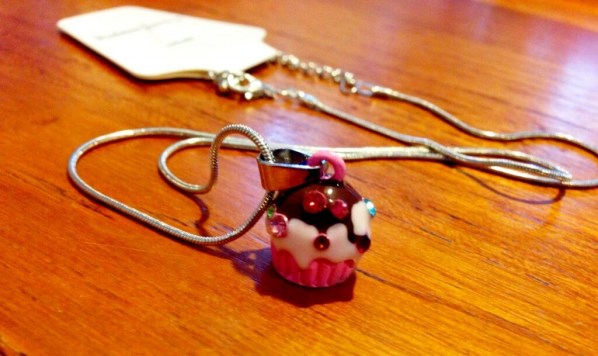 Cupcake Necklace ($14.95) She wore this all day and then placed it in her jewelry box before bed. Definitely a keeper!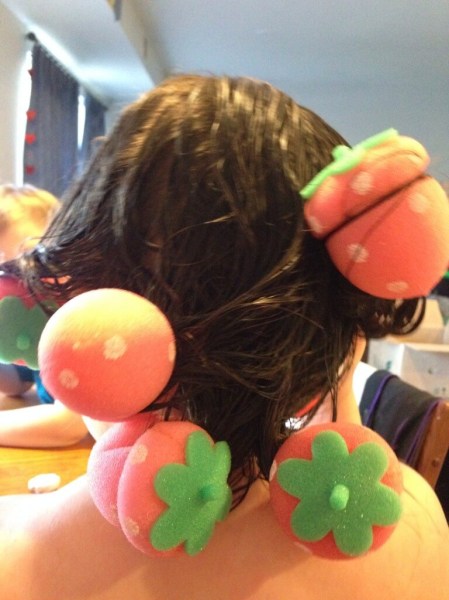 Ok, I may not be the best at this hair thing but SHE was thrilled!!!  Loved this box, it was just perfect.
Visit The Boodle Box to find out more or to subscribe!  Check out all my Boodle Box Reviews. You can also see all the teen & tween subscription boxes in my directory!
The Subscription
:
The Boodle Box
The Description
: A monthly box of fun for fashionistas-in-training. A monthly surprise for teens and tweens that love fun nail polish and nail art, the latest in fashion accessories, and new beauty items!
The Price
: $24.99 per month + $5 shipping – $19.99 per month and free shipping with 6+ month subscription