It's the last Thursday before my husband returns home. I am so excited that I might thinking about cleaning something, but won't. When I think about it, I'll add it to the list of stuff to be done!
Every time I do an Honest Company order so I can try out new stuff, they put out more new stuff right after I ordered. Good thing I'm completely unexcited about that one. If you wanted to see the zip pouch, I have it around here somewhere.  Aha!  I'm mostly excited about the new sunscreen spray, we need it, I ordered 4 cans.
I realized last night that I really haven't thought about all the stuff I need for the baby that much at all. I do have a crib, hooray! But I haven't thought about bottles, we don't have a swing anymore, etc. The baby stuff we do have is down in Florida.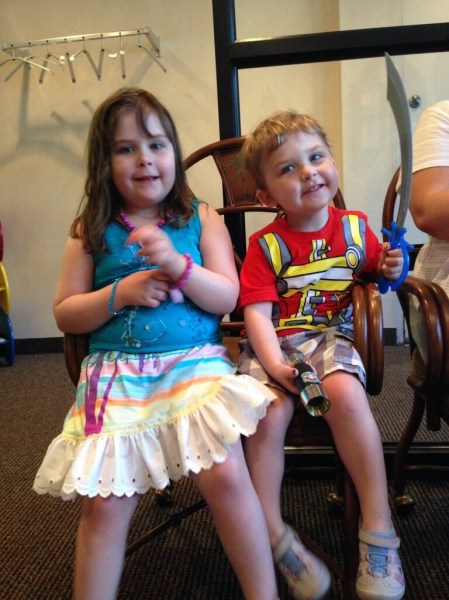 They are still squeezing into one chair. Afraid not for long. I had to do a quickie Gymboree order the other day because all of a sudden none of his shorts fit. Not like oh, they're kind of snug, but like, OMG I cannot button any of your clothes kid!!! He's not a particularly large child so I'm happy with him catching up a little!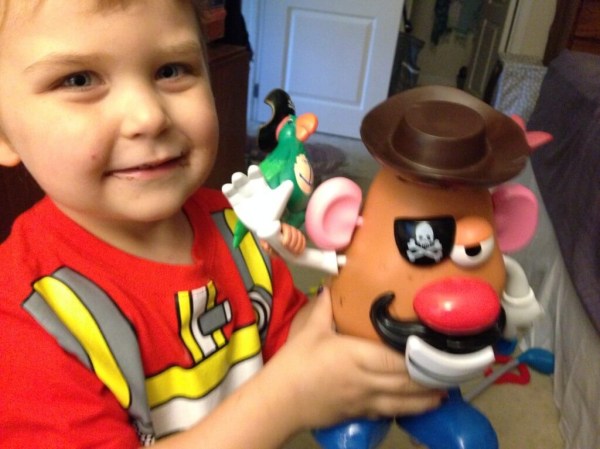 This guy LOVES his Mr. Potato Head. LOVES. I think most of the Pirate accessories are from Downtown Disney.  We are hoping to take the kids around Christmas time for their birthdays, we'll see how that works out.
It's sort of a slow box week, I don't think I got any mail yesterday at all, which is meaningless, as the other week the mailman delivered all my mail to the person who lives above me. I'll have to track my packages. I did clean out the coupons and there are a bunch of new boxes up and I have even more to go in. Seriously they are like bunnies. Don't forget to visit the Share Your Subscription linkup party and if you're a blogger, leave a review or two!!
I'm linking up with Thursday Thoughts with Jennifer!