Oh boy, both the June PSMH review/giveaway is up & the Sephora Summerstash Review/Giveaway is going on too! Check out the giveaways tab!!
It's my baby boy's last day of preschool today! Until next year anyways! I'm just not ready for this kindergarten grind with my oldest, at all!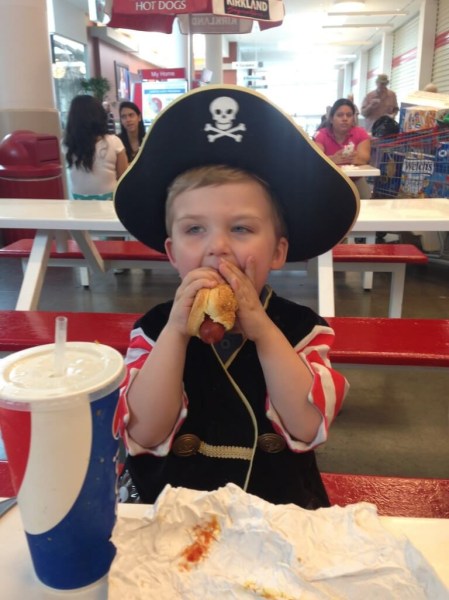 My kids went to the doctor's office (my OB) and to Costco dressed in pirate & cowgirl outfits. I was like, oh sure you can. Everyone – EVERYONE looked at us with the goofiest grins all day long! It made so many people smile!
While I'm excited about any new organizational system or update thereto, Erin Condren no longer has a PURPLE gold edition planner! WAH! I think I'll go with the regular one this year! Mine doesn't run out until January, and I think I'll likely wait about one month until ordering and then order mine for January! I admit I got a little scared with the "classes" they have but they're just videos detailing everything that's great about the planners. I've talked to so many people that agree – digital calendars don't work for a lot of things!! It takes more time to enter everything that way than just writing it down.
BTW, for those of you who just use the weekly spreads, I use my monthly one for "tracking" – I really like putting my blood sugar numbers on the monthly page! You can see my review here!
Do you have a big family? Would you consider a family of 3 a big family? My friend Amy (who has 4? 5? I admit that I cannot keep track) posted this on her fb wall today: When Did We Start Hating Big Families?  Most people who know me assumed that I'd never have kids (and I will say, I'm not a baby freak! I prefer my kids when they have their own personalities and I cannot wait to see what kind of adults they become even though that means I'll be old!)
It has started to hit me that there are all sorts of little things like pudding boxes and sets of dishes that are made for just FOUR people. And now we're going to have 5. At least we will have some time to ease into it, but I am just not ready! Apparently now I have to see the OB every 2 weeks and I'm like ALREADY?? Don't get me wrong, I'm totally huge (I think I'm 26 weeks this week, I don't know) but it just doesn't seem time!
But let's get real, we probably need 2 boxes of pudding when dad comes home! The kids & I can put away an entire box by ourselves!
Right now I am honestly just hanging on until my husband comes home! He'll be here next week for a few days (I have to fly out for a meeting next Thursday and that's why I have been quiet around here – pretty busy!) and then he'll be driving back about a week after he visits. I'm pretty beside myself. I have started creating lists of everything he needs to do (lots of deferred cleaning/putting things away), everything I want him to do with the kids, etc.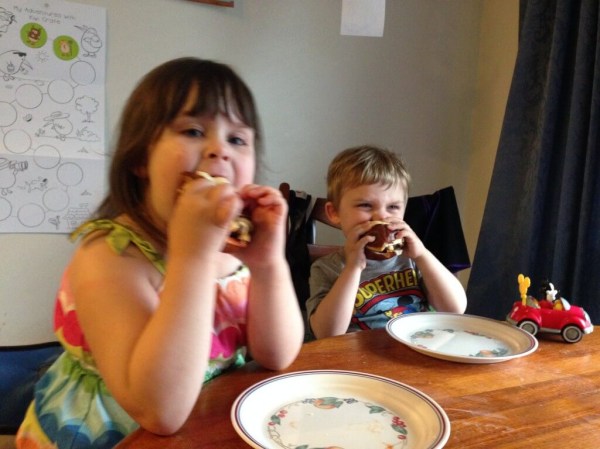 Up later today: BoxyCharm (awesome box!), and who knows what else! I'm also cooking Hello Fresh this week for dinner, that and pretzel burgers (we have had them three nights in a row and enthusiasm has not dwindled!). I also got my second Birchbox but not my first and I don't know whether I want to do them separately?  I have a Sudsy box to review (smells SO good) and I'm sure more exciting stuff will be in my mail! Oh yeah, I didn't check my actual mailbox yesterday, there were 10 packages at my front door, and then I didn't want to go back up the half flight of stairs. I should get on that!
I'm linking up with Thursday Thoughts with Jennifer!