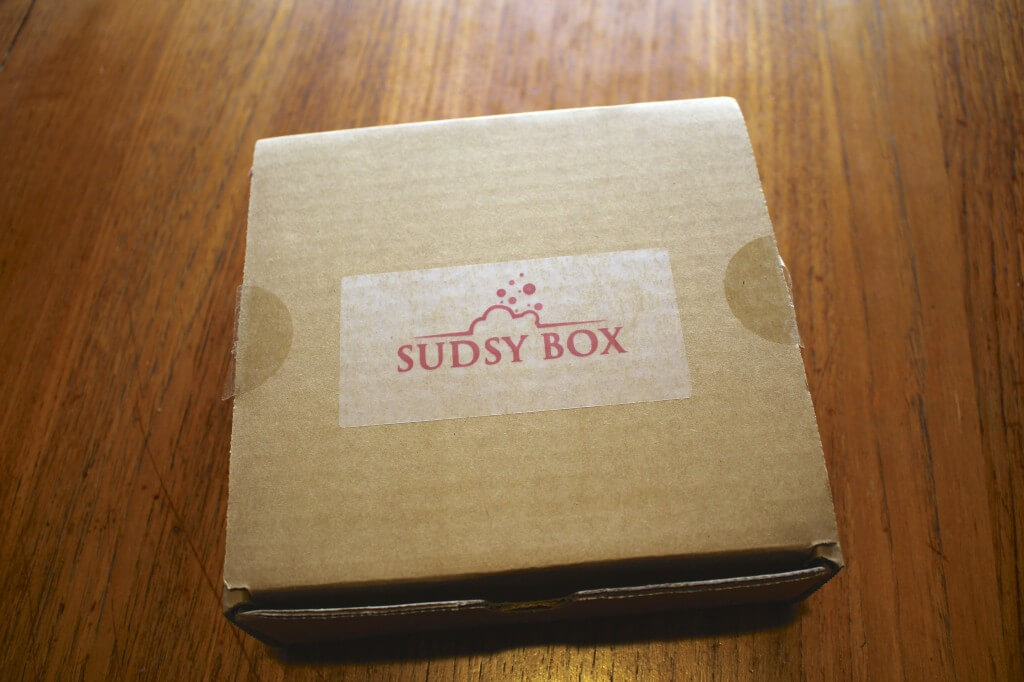 Sudsy Box is a soap subscription box that delivers 3 amazing bars of soap and one free gift ( lip balms, lotion bars, body butter, sea salt scrubs and more)! Order by June 15 to get the Summer box! Soaps, which are all from Heidi's Artisan Soap, vary seasonally. The June/Summer box has this theme: Ahhhh. The start of summer. Feel the warm breeze and the summer sun with some of our fun and unique soaps. Sudsy Box is bimonthly and the next month is August: The wrap up of summer vacations. Getting ready to go back to school. A great time to stock up on the necessities with a Sudsy Box!
The Subscription
:
Sudsy Box
The Description
: Get all natural, luxurious, hand crafted soaps delivered every other month. Soaps are made with Olive Oil, Shea Butter, Coconut Oil, Cocoa Butter and Essential Oils. Box includes surprise gift that may be lip balm, lotion bars, body butter, sea salt scrubs!
The Price
: $20 every other month.
The Coupon
:  Use coupon code SUMMER20 for 20% off your first order!
Sudsy Box Summer 2014 Review
This box was sent in a Priority Flat Rate Padded Envelope and smelled amazing when I unsealed it!
All the paper wrappers plus the information card are printed on plantable paper that will grow wildflowers!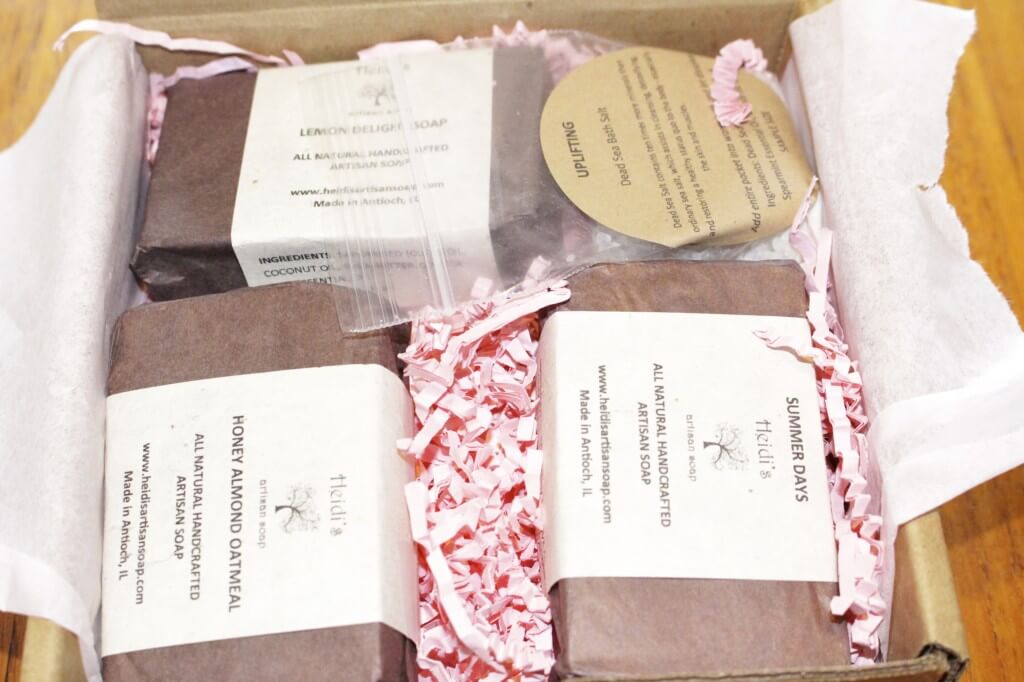 This was such a cute box and I loved the presentation!
I was excited to see the soaps because 1 – I like smelling soap and 2 – they always look so interesting!
Honey Almond Oatmeal ($6) I could tell these bars were so creamy right when I unwrapped them. This one uses colloidal oats and honey and is super moisturizing.
Summer Days ($6) I usually say I don't like citronella, but I loved this bar! This is a lime/citronella bar and has bug repelling and antiseptic/disinfectant qualities. I would take this bar camping!
Uplifting Dead Sea Bath Salt ($2-3) This smelled minty and fresh. I don't really love taking baths but when my husband gets home you'd better believe I'm sitting down and soaking my feet with this guy.
Lemon Delight ($6) I was surprised by the color of this lemon soap (which smells soooooo good)! It uses French Green Clay to help draw out impurities in the skin.
This is a great box! I'll have to decide which soap I want to try to hoard for myself, because my husband is absolutely a soap freak. I always forget to buy it for him in the quantities he uses, and I know he will be excited by these big chunky good smelling bars!
June/Summer Sudsy Box has a retail value of $21, just over the price of the box. If you ordered the items individually you'd also have to pay shipping, so this is a great deal for independent artisan soap. If you have ever tried to make soap before, you will know how difficult it is and how adding the ingredients in the soap is a real work of art. I was impressed.  Plus Sudsy Box donates soap to a charity that provides soap to improve hygiene and health to those in need!
Visit Sudsy Box to subscribe or find out more about this box. You can also see all the skincare, soap, and shaving subscriptions in my directory!