Elizabeth & Clarke is so hard to describe – I had trouble writing that headline! Dress shirts doesn't really cover it. They're the perfect shirts! From basics to dress shirts and the most basic shirts can be used in a variety of settings.They are just the shirts you need – period! I love this box and I fell in love with it the first time I received it! Everything in it is really top quality, totally fashionable, and will last you forever. I will only remove my Elizabeth & Clarke shirts from my wardrobe when they become ripped or stained. Everything is fashionable yet timeless.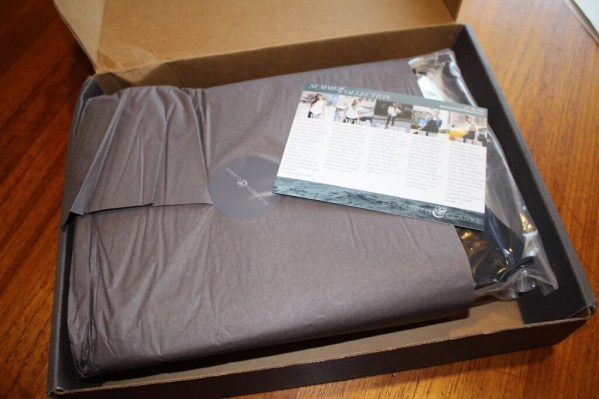 The Subscription
: 
Elizabeth & Clarke
The Description
: Shirts by subscription. Designer-quality blouses delivered to your doorstep each season, without hassle or the department store pricetag.
The Price
: $30-60/quarter
Summer 2014 Elizabeth & Clarke Review
I must be the lamest person in the world, because I only just realized that all the shirts are named after famous Elizabeths. What I did know and that you should too, is everything is always machine washable. Which is why Elizabeth & Clarke is great for any woman who needs clothes.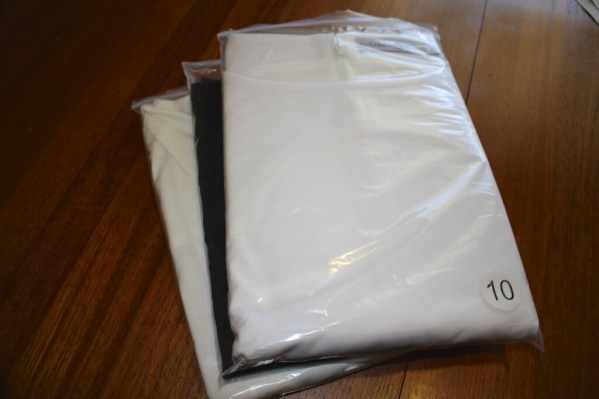 All the shirts now come individually packaged on cardboard inside plastic bags. This protects them on their way to you – a great idea (you can see above that my box got crunched!). FYI, I totally forgot to give the lovely ladies at E&C a heads up that I'm super pregnant. I can't really give you any fit notes because I no longer fit into these clothes at (what? 26 weeks pregnant? I can't remember. Sorry third baby). But I can definitely tell you about the quality & style, as usual!
The Truman (100% Ponte de Roma knit, lining: 100% cupro) – is a structured shell and I love the placement of the straps – it really flatters your shoulders and makes them look amazing! Perfect Detail!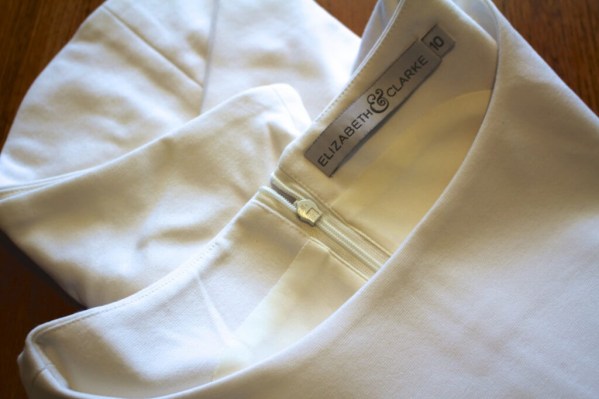 I love the detail and attention that is paid to the garment construction. Remember these shirts cost only $20 if you get 3 per quarter. This is a fitted shell and the heavyweight fabric smooths away lumps. and the lining is expertly sewn in.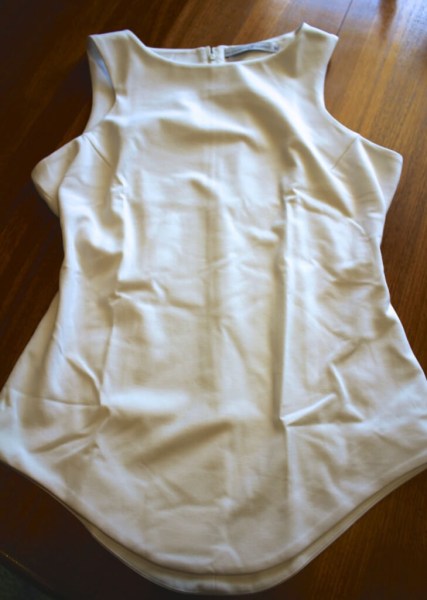 Love the fitting and the fashionable dip to this style in both the front and back!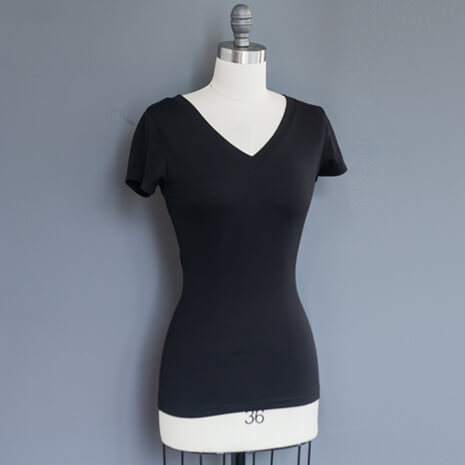 The Hart ( 35% modal, 65% poly) – Modal fabric, basic black fitted tee.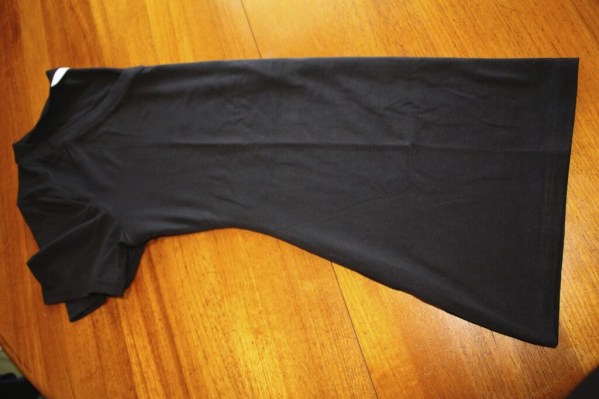 So silky. I love modal, it's my fave fabric. The fitting on this one is fantastic. You can take this shirt from casual to dressy. I often wear a thin fitted shirt like this under a suit, it's just more my style and makes me feel more comfortable in a suit.
The Orton (100% Crepe de Chine) – This is a pretty daring fashion choice!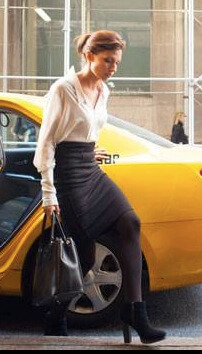 Check out how the collar pops in the back. It's different than anything I've ever seen!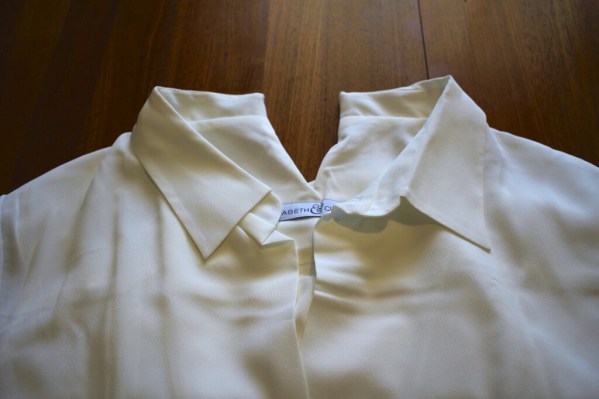 Here it is on the garment.
And those funky sleeves! My first instinct was that I didn't know about this shirt for summer, then I realized that with all the detailing you could probably get away without wearing a suit jacket or blazer in many situations (depends on your profession).
I'm not sure these shots do the Fall Elizabeth & Clarke collection justice. I'm so excited about the cozy Allende sweater, the perfect black shell, and the super comfy Ross henley. You must make your selections by June 15!
Visit Elizabeth & Clarke to subscribe or find out more! Check out all my Elizabeth & Clarke Reviews and don't forget to take a look at other Women's Clothing & Fashion Subscription Boxes.