Little BLAST is a subscription box designed for parents to introduce science and math to children as young as preschoolers! Each BLAST comes with all the supplies necessary to complete 3-4 activities centered around a theme, and they also have a neat digital download option too if you already have plenty of science supplies at home. Little BLASTs include instruction guides that will provide learning goals, clear instructions and highlight learning points during the process for each activity. As they are intended for smaller children, Little BLAST is super serious about reminding you that your kids need to be supervised during the activities!
Little BLAST sent along the May box – the Seeds BLAST – for us to review. My kids are ages 3.5 and 5.5 and are the perfect age for this box. They were super excited about it! Children should also be supervised around cameras (ahem).
The Subscription
:
Little BLAST
The Description
: Begin learning about science together. Each month,they will send you a set of themed activities along with parental guides on how to implement them. These activities, designed around a central theme, are linked together with a short story map.
The Price
: $24.95 per month with a 3 month subscription
May Little BLAST Review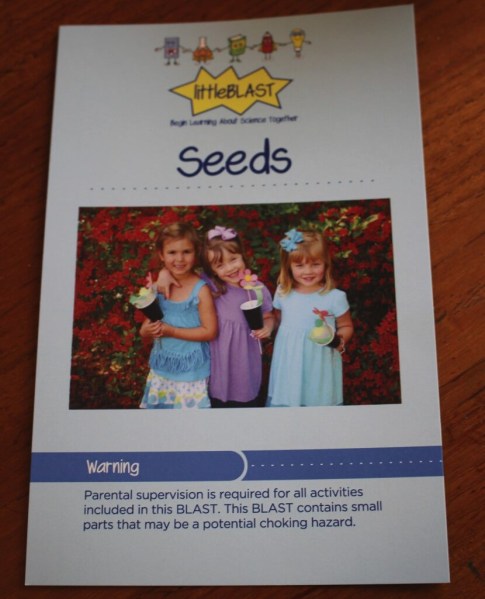 There is an information card along with a note to parents on the back giving the general overview of the box!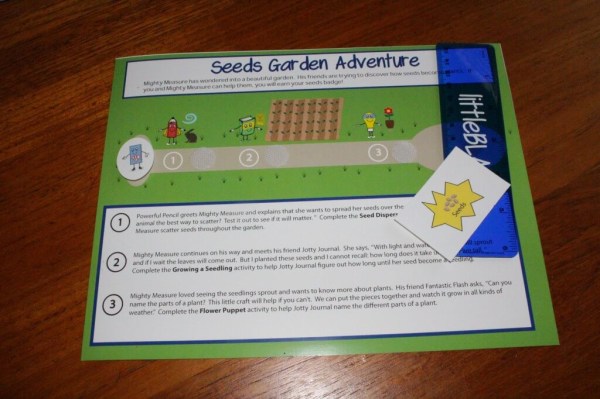 This is the story map and there's one like it in each box. I thought this was a cute idea and it definitely helped me figure out what came first! The sticker is for your super achievements chart (below) which shows what skills your child has completed. Kids love badges!! Hey, I love badges!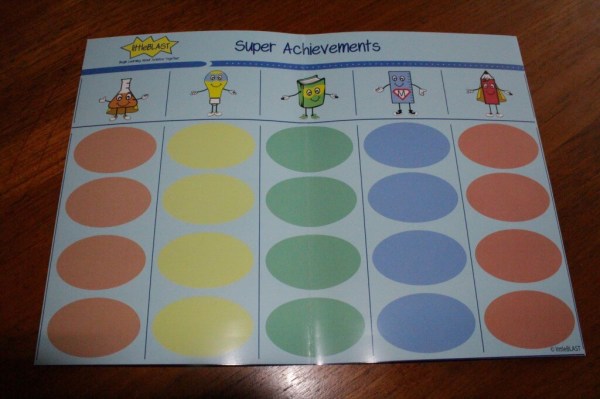 Seed Dispersal Activity
The Kit. I had no idea what this was about!
This was really a great activity!!! There were 5 different kinds of seeds and we experimented with each kind to determine if they were likely to disperse with the wind or animal activity. There was a felt bunny which mimicked animal hair. The kids were SO into this. We tested each seed and I prompted them to form a hypothesis before each test and to guess why it did/did not work. Then we discussed how the seeds might have been dispersed if they weren't scattered by environmental or animal activity. I taught 7th grade advanced science for a year and guess what the fave answer always is? ANIMAL POOP.
Growing a Seedling Activity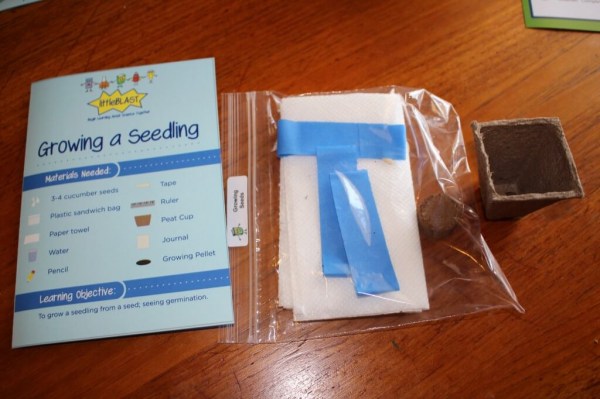 The kit for the second activity. The kids loved the story on the story map as we moved to the next one.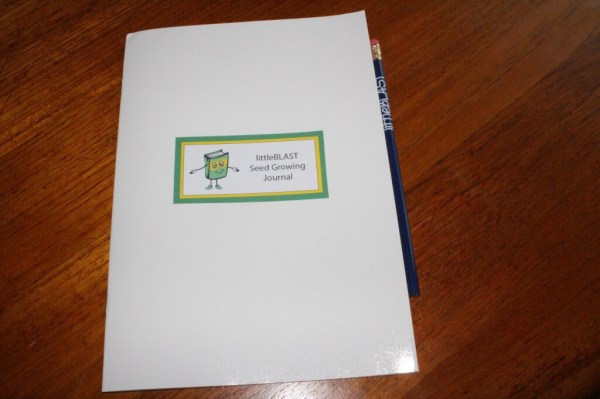 My daughter is always excited about a journal! As a science freak I love an activity that encourages children to record their observations, whether it's writing, taking photographs, drawing, etc.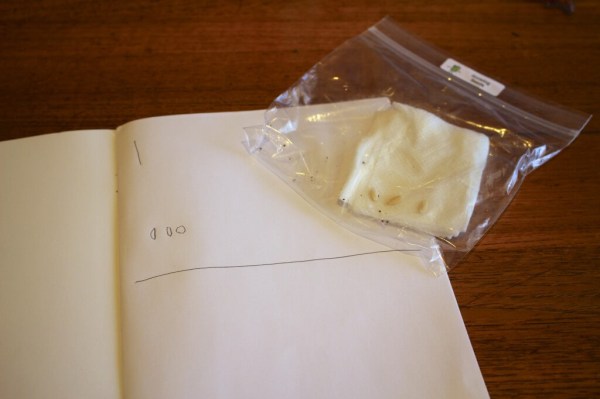 We followed the instructions for the seedlings and they are taped on the back window. My daughter drew the first day. I know from experience I won't need to prompt her to follow the activity in subsequent days. We'll be measuring the seedlings each day and recording that in the journal. When the sprouts are large enough the kids will transplant one into the provided pot and we will continue to watch it grow all summer.
Flower Puppet Activity
This is a cute craft activity about the parts of a plant. My kids immediately knew what everything was for and identified everything in a flash. They *loved* the roots!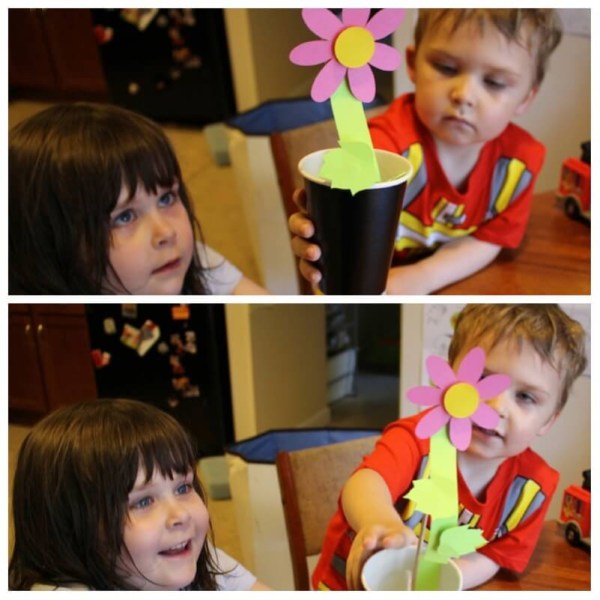 I loved that we could make the flower "grow"! I appreciated this craft in the box because growing plants is not a activity in which kids get instant gratification – it does take time for the seeds to sprout and grow. The seed dispersal activity was also an immediate success. I had never even considered that sort of activity!
I loved the science focus of this box and that it included a science focused craft while still being totally science oriented (sometimes other crafts pretend they are sciency when they aren't really). I liked the clear instructions in the cards and found them easy to follow. My favorite part was reading the story map to the kids. I think they get really engaged with rhyming stories and silly characters. We will have continued enjoyment from this subscription box through continued observation of the plants, too! It was a hit for us!
Visit Little BLAST to find out more about this science subscription for kids or get your kids their own box. You can also see all the kids subscription boxes in the directory!