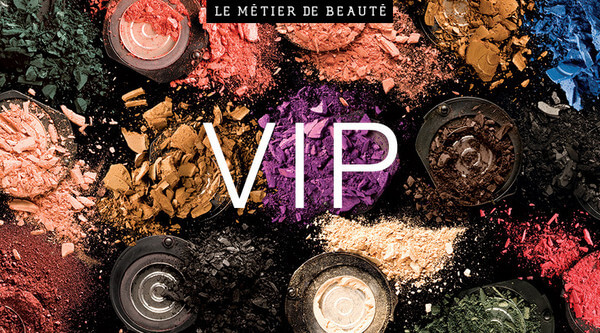 Oh wow, Le Métier de Beauté Beauty Vault VIP is open again! The cost is surprisingly the same as last year – $29 per month, all paid up front. The copy on the website (visit here if you want to subscribe) is from last year, here's what the email says!
Have you signed up to be a LMdB VIP?  Spots are limited and selling fast!

For 2013 VIP Subscribers, you need to resign up for 2014 if you want the program.  The 2014 Program will feature all new products and new ideas.

Become a member of the Le Métier de Beauté Beauty Vault.  As a Vault VIP, you will receive a full-sized product or assortment of products every month, curated by our Beauté experts.  Plus, Vault VIP Subscription shipping is free.

First box ships August 2014. Subscribe today to ensure a spot in the program.

Exclusive Program.  Limited Spots Available.

XO,
LMdB
***Program Closes on 7/18/14 or when all spots are filled.  
I am considering resubscribing! I thoroughly enjoyed *most* of my boxes. There were some months I was disappointed, but overall, I love the high quality skin and makeup products from LMdB. Overall I really like the packaging of the products too – it's so elegant – and it's just been plain fun. I am struggling with my decision, it's quite a large purchase, but for the most part, these products are ones I keep for me and use. I'm putting my decision off until my birthday and will decide then. I sort of can't see why I wouldn't subscribe. I subscribe to everything. But, I could use the money for Sephora trips or other boxes or what not. I would love your input!
The Subscription
:
Le Métier de Beauté Beauty Vault VIP
The Description
: SUBSCRIPTIONS OPEN – DO IT NOW IF YOU'RE GOING TO. Le Métier de Beauté experts will send you a carefully curated full-sized product or assortment of products shipped right to your door. One full-sized item or an assortment of items will arrive at the beginning of every month. Also available, the
Monthly Kaleidoscope Program
.
The Price
: $348 per year
June 2014 Le Métier de Beauté Beauty Vault VIP
This month's product wasn't boxed up. There was black tissue in the box and this guy was in a bubble pouch. I could tell while unsealing the box (LMdB is one of the most psycho box sealers, it takes a while…) that it was a liquid. I was excited because I knew it meant a skin product!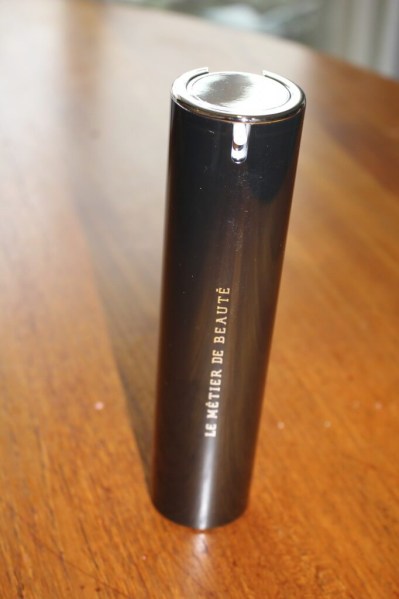 Le Metier de Beaute Daily Refresh Tonic ($50) "Le Metier de Beaute Daily Refresh Tonic tightens, tones and brightens the skin for a youthful and radiant complexion. Peppermint, cinnamon and thyme oils stimulate circulation and invigorate the skin without causing dryness. Vitamins A, E and B protect against free-radical damage to delay early signs of aging."  As I've mentioned before, I am a terrible person and only full-on wash my face once a day. The other times I use a wipe and toner for the rest. Sue me.  It's just what I do because it's easy and that's my routine. So I was excited to get a toner.
This one was SUPER tingly! After that died down my skin felt soft and just a little tiny bit tacky. FYI, after your toner/tonic is when you apply your serum or corrector, moisturizer/cream, then eye & neck cream.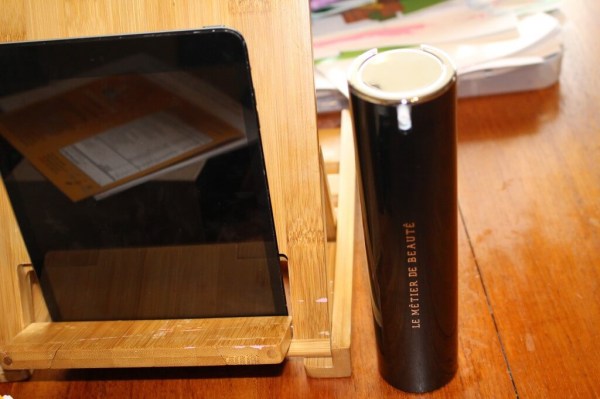 This was a big bottle. I took a photo next to iPad mini so you can see the size!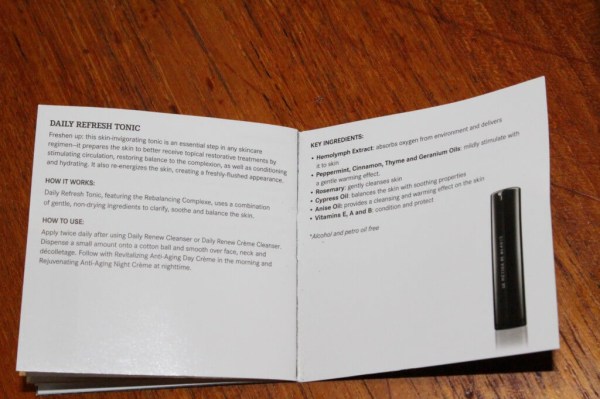 My product came with a little booklet of the whole skincare regimen.
I loved this product, it's so beautiful and I think it worked great to help cleanse my skin and it was nice that it tingles, even though I'm not sure that the tingles actually performed anything. It took the place of a drying alcohol effect.
So, let me know, are you subscribing this year? Should I?
Visit Le Métier de Beauté to subscribe or find out more. Check out all my Le Métier de Beauté Beauty Vault VIP Reviews! Don't forget to take a look at other Makeup Subscription Boxes.