June PetBox is here, and it always contains really great surprises for my dog. You can elect to be surprised or select your own awesome items for your furbaby each month.   When you sign up for PetBox you pick whether you have dogs, cats, or both, and their size. You can choose your items using a point systems or have PetBox choose your items. My box is a review surprise box and some months it does come with an extra "point" (it's so you can see what items are available)! As with most of the pet subscription boxes, the best value for this box is a longer subscription.  PetBox is $39 per month, down to $29 per month, but you can save 20% on any subscription plan with code SPLURGE20.
The Subscription
:
PetBox
The Description
:  Each month your pet will receive a new box of goodies that will make them feel loved. For each box shipped, they donate $3 to animal rescue needs. Select your items or pick a surprise box.
The Price
: $39 per month
The Coupon
: Save 20% off your entire subscription! Use code
SPLURGE20
.
June 2014 PetBox Review
I was totally pumped about the June Petbox because there was stuff I totally need and stuff that would make my baby dog happy. YOU GUYS SHE'S GOING TO BE HOME IN THREE WEEKS. I have been saving the best of the best to shower her with. We'll have to ummm go on lots of walks to compensate for the piles of treats I have for her!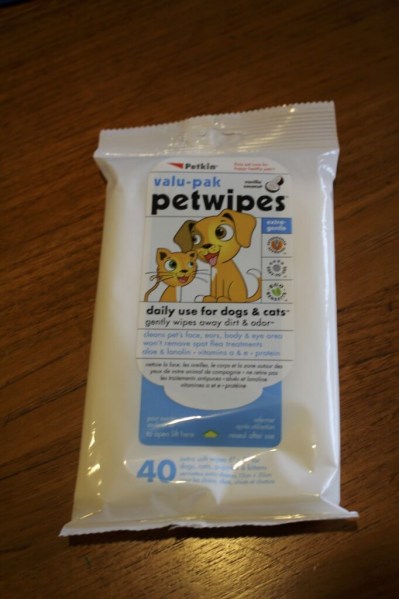 Petkin Petwipes ($5.20) These wipes talk specifically about every area of a pet's body except what I use them for – their butts! And yeah, I totally wipe my dog's butt. Or paws when she steps in something nasty. But mostly her butt. 🙂 #dogmommylife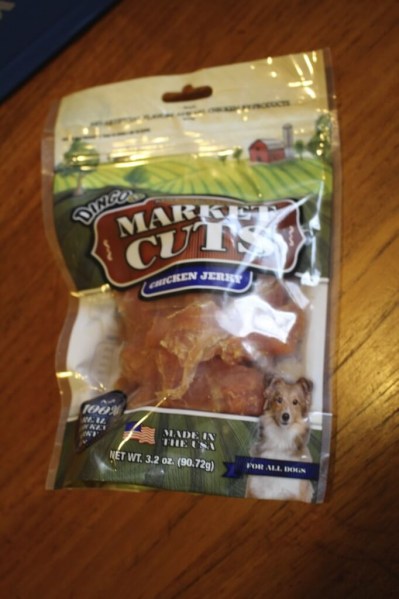 Dingo Market Cuts Chicken Jerky ($3) MADE IN THE USA! That's all you need to know about these! All dogs love these right? But I will only feed US-made jerky treats (if you don't know those made in China have had multiple warnings about some unknown thing harming dogs). 
Wagga Wool Dolphin – With Reloadable Water Bottle ($7.99) I was actually confused by this, until I realized that you can open it up and put a brand new water bottle to make all sorts of crinkly sounds! This is great! Dogs love water bottles but I am honestly afraid my dog might cut herself with it.
BioPel Spray ($10) I think this is a good alternative to flea/tick collars or topical medications. I wouldn't necessarily use it in Vermont, where there is a significant problem, but I could see using it on her here. I would also use this for an area or gear spray while we are outdoors. You are supposed to be able to use it on yourself, so I'm super intrigued by it, because I cannot stand citronella, which this does not contain. I am a literal bug magnet so I foresee this being very handy!
Yummy Paws Baking Co. SPALE Power Bites ($5) I was actually wondering if I could eat this (really, I like this kind of stuff as a people food!), and I can. They use human grade ingredients! It has superfoods like spinach, kale, and parsley, along with low carb high fiber coconut flour and coconut oil, plus parsley for dog breath. I feel great about feeding this to my dog!
Cocotherapy Fruit Crunch ($11.63) Freeze-dried Fruits with Coconut Oil – bananas, blueberries, cranberries, mangoes, and pineapples. I am very curious to see what fruits Lindy will choose to eat. I know she loves blueberries and cranberries in her dog food (LOVES!). This is a super healthy high antioxidant low allergen multi pet treat! I would feed my dog anything from this line and I hope to see more of them in future Petboxes! They are non-GMO too. I think this is 1 point, I didn't see it in the selection list, it might only be in surprise boxes this month?
My June PetBox was amazing! Because of the points system I don't know if it makes much sense to stay it was a certain value, but you'll be able to pick items based on a points system for your own box and select what you like best and what is an awesome value for you and your dog! My box was 6 points (see the cocotherapy) and $42.82 in value and I loved everything. I feel we always get unusual, fun, and unique products in this box.
If you would like to subscribe to PetBox or find out more about them head over there to subscribe and don't forget to use code SPLURGE20 to save 20%, an especially amazing deal on a long subscription!
Be sure to see all my PetBox Reviews! You can also check out the rest of the pet subscriptions in the directory!