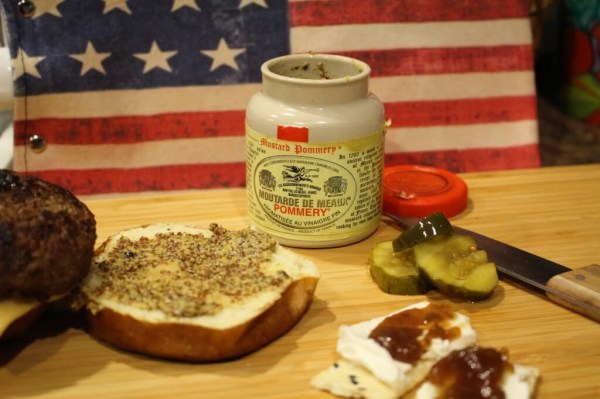 Hamptons Lane is a fantastic new gourmet/foodie subscription box. I love it! This is their third box and I have loved each and every one. I still had my last box all together while my husband was home and he is a super fan, too! It's just right up our alley and I love any box that helps give me some sort of cooking theme. I'm always lost for what to do!
FYI – How this box works.You still get the savings from the subscription box model (it's $45 per month including shipping) but you can skip the month if you already have the items or aren't interested in the theme – you'll know what's in the box ahead of time! Just go ahead and register for a new account and you should get monthly emails letting you know what's in the box until you are ready to pick up a box!
The Subscription
:
Hamptons Lane
The Description
: Each month, Hamptons Lane curates an amazing box of artisan foods, kitchen tools, and serveware for the food lover. Each month is different – spotlighting a different region, food, ingredient, skill, or activity – and you can always skip if you don't want that month's box, free of charge.
The Price
: $45 per month
The Coupon
: Get $10 off your first box! Just use 
this link to save
! FYI because you aren't charged immediately, this will show up on billing day, but it will be there when you are charged.
June Hamptons Lane Review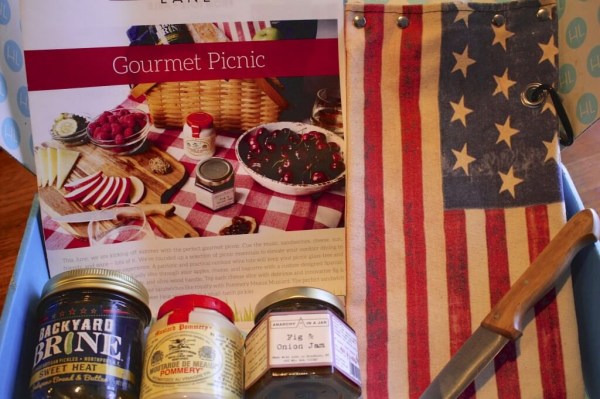 June's Hamptons Lane theme was Gourmet Picnic! I love picnic food!  I was super excited to see the Sweet Heat Pickley Potato Salad Recipe in the booklet. I have been craving potato salad and of course I cannot buy premade at the store because I'm pregnant. So this was a welcome box because I'm all ready to make me some salad and bake up some sausages and go. to. town. (Don't you guys just love how obsessed I am with food these days?) I loved all the suggestions in the booklet and I have been saving them.
I never save information cards or booklets, so I really like this one.
Anarchy in a Jar Fig & Onion Jam ($8.99) Wow, this jam is totally mind-blowing! I've checked out all the places to purchase it online and it's kind of (really) hard to get without spending a fortune. It's so awesome it's in here!
Pommery Meaux Mustard ($9) I love mustard of all kinds and I have about 9 in my fridge at any given point. In fact, my fridge has mostly condiments in it. The whole entire door and the top shelf and some of the middle shelf are all condiments. I am so excited about this one!  This is a whole grain mustard, which I looove (and yes it's perfect for potato salad but as you may remember, I will eat a condiment straight out of the jar). Anyways, Pommery is a world renowned mustardarie (I just made that up) that has been making mustard from the same recipe since 1632 and they pack everything in stoneware and use breathable corks to make sure the mustards taste just perfect! The vinegar base is just perfect.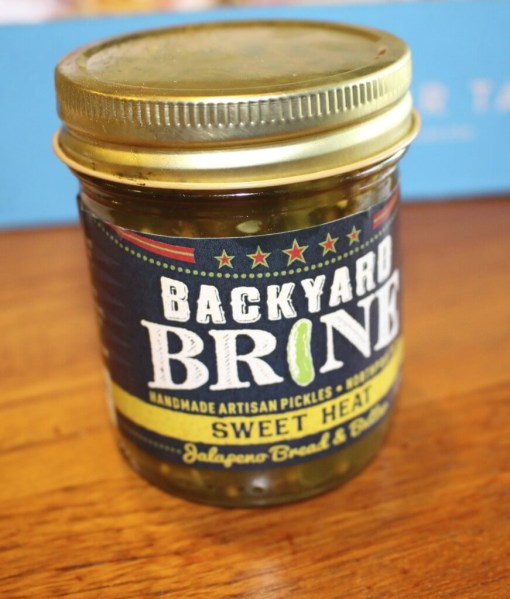 Backyard Brine Sweet Heat Jalapeno Bread & Butter Pickles ($4) I am not totally crazy about sugar in anything pickled but the sweet balances the Jalapeno really nicely in these! I am using them where I would use a sweet relish – tuna salad, potato salad, etc! I loved that these were the perfect crispness! I basically cannot go without a pickle at each meal and these were just yummy.
Pallares-Solsona Custom Olivewood & Carbon Steel Knife ($59) This is a gorgeous gorgeous knife. My husband is going to swoon over it! Carbon steel means I can sharpen it for the perfect edge every time! This is an artisan knife and I'm excited about it!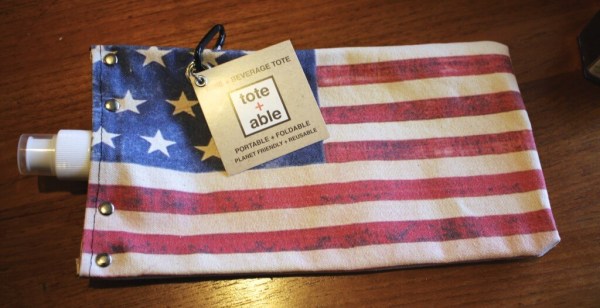 tote + able American Flag Wine Tote ($19) I basically think this is the coolest thing ever. You can put a full 750 mL bottle of wine in it! Yesssssss. I cannot wait to use this for actual wine, until then, I'll probably be rocking some H2O.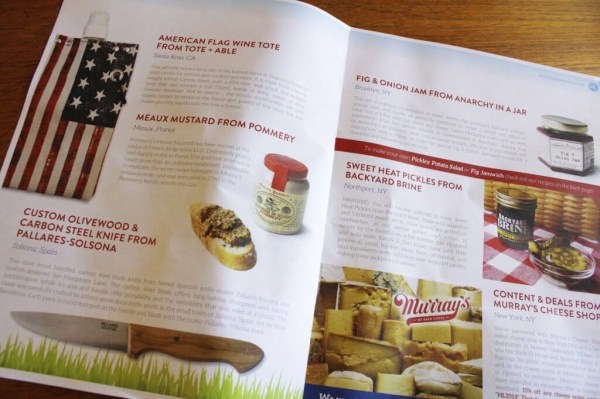 Another peek at the booklet! My estimated value for this box came up to $99.99 (seriously, it did!). Over double the cost of the box and we will use everything. I dare say Hamptons Lane is my new favorite subscription box. And that's really hard to do when there are so many great boxes out there. Plus the owners are really nice and I have had excellent customer interactions with them. The wonderful thing? You can still get this box! I love it when there is no more box envy! The box also contains a 15% code for a Murray's Cheese order, which is an NYC cheese shop with outposts in a lot of places (and online order with local pickup!).
You can sign up and save $10 on your first Hamptons Lane box (FYI the $10 off will be automatically deducted when you are charged midmonth), or if you're interested just sign up and get on the list!