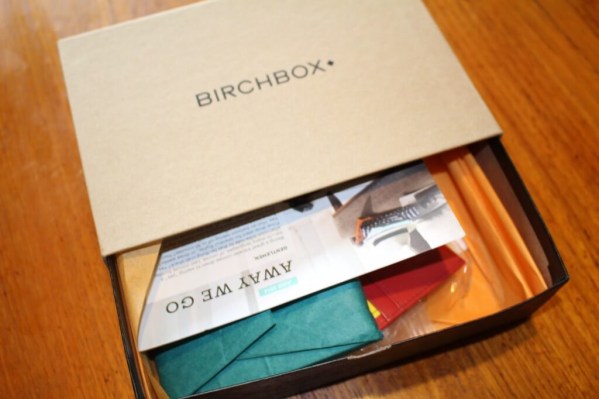 I got myself another Birchbox Man this month. I had a coupon, so I did, so there! Use coupon code DETAILSGIFT to get a one-year subscription to DETAILS Magazine free with your purchase of a monthly or yearly subscription to Birchbox Man. That means if you didn't get dad a father's day gift, pick this up right now and tell him you got a magazine and some goodies 🙂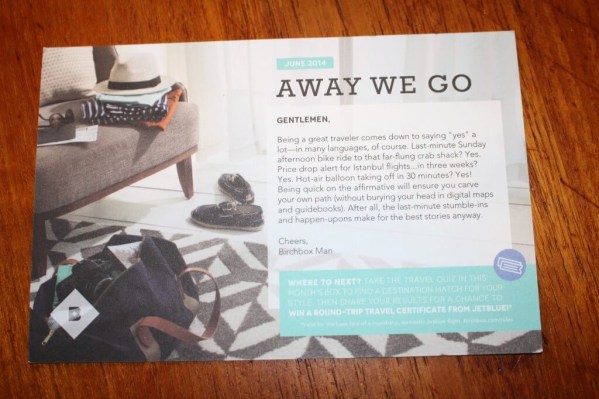 The Subscription
: 
Birchbox Man
The Description
: Birchbox Man offers grooming and lifestyle products in a monthly theme matching your profile. Items include haircare, body care, fragrance, electronics accessories, and dressing accessories.
The Price
: $20/month
June 2014 Birchbox Man Review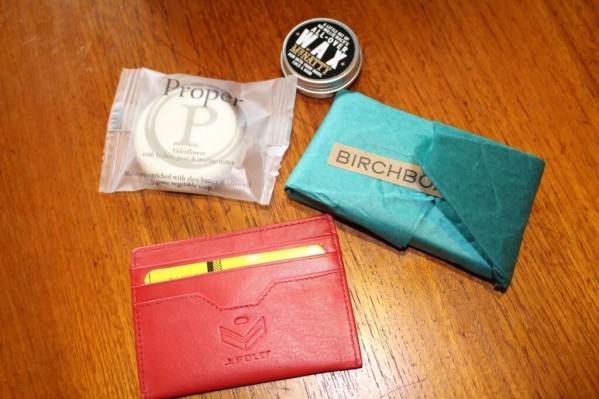 I am totally too lazy today to tote all the values up. It's right around $50+ (the card carrier is $35)
J. Fold Leather Card Carrier My husband and I both felt that this was not his thing. We're going to save it for gifting. To be honest, my first thought is that my grandmother would like it.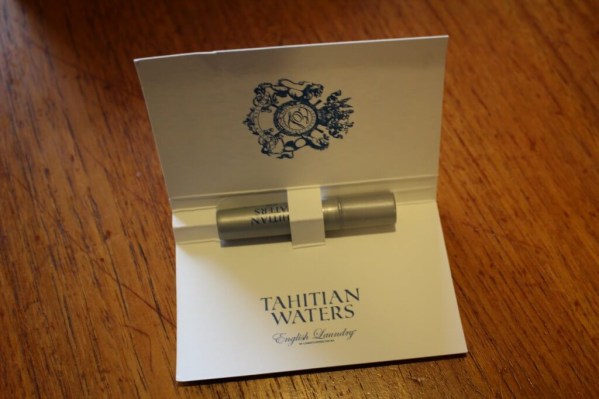 English Laundry Tahitian Waters – Husband's very fave brand of fragrance, Birchbox Man sends it out frequently but he won't mind!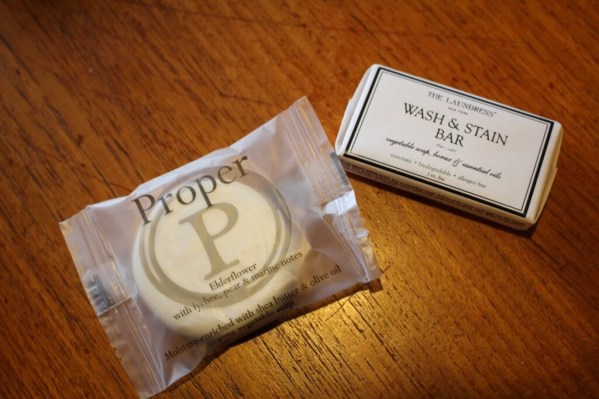 Proper Bar Soap Elderflower – hotel soap! I'm sure it's fancy. My husband loves soap.
The Laundress Wash and Stain Bar I am wondering if I can teach the kids to use this.
Mr. Natty Willie Mack's All-Over Wax – This totally reminded me of the Egyptian Magic skin cream we all just got in our birchboxes (here's mine). My husband got all excited about it so I guess that's great!
So, the card carrier bummed me out, but overall it was a great box, and I had a coupon. I do wish the lifestyle item had been blue or green. We can't think of a single thing we'd use it for! This was maybe the only Birchbox Man that I have ever received or even seen that I wasn't totally like WOW that's awesome.
Visit Birchbox Man to subscribe or find out more! Check out all my Birchbox Man Reviews! Don't forget to take a look at other Subscription Boxes for Men.