Don't forget to enter the giveaways! I think the posts are on the second page already but I have 2 fun giveaways that end today – be my Ipsy referral link for July and a Fabletics Accessory pack giveaway. I did 2 really quick ones and then I'll have to figure out something else fun. I have a giveaway stash ready for raiding!
So, we really decided to go all out with camping and roasted weenies and marshmallows! The kids packed their little belongings in their sunprint packs from the June Kiwi Crate (you can also see we did some activities from Explore! magazine!) and we had a campout!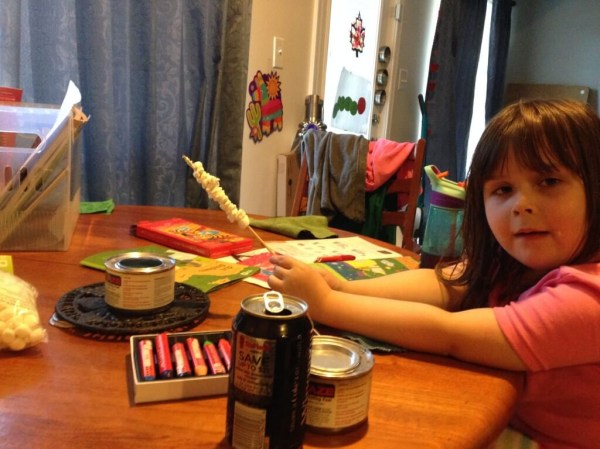 Yes, it's safe to use sterno indoors (with LOTS of supervision, I am always right there!) to cook. I have it stored for emergency purposes (bad storms can and have wiped out power in the DC area for a week) but sometimes we just need toasted marshmallows! Afterwards they used pillowcases as sleeping bags!  The trivet underneath the sterno came in our June Gourmet Taste Trunk! Mini Review Below! Oh also, btw the Faber-Castell beeswax crayons we got in a Citrus Lane box last year are the kids' favorite crayons ever. Super easy to color with.
I'll be back later with some full reviews, here are some minis to tide you over. I have zero idea what I'm getting this week but I have reviews for Social Bliss, Birchbox Man, Space Scouts, and Hello Fresh to post! I've been sort of lazy!
Monday Mini Reviews!
I skipped mini-reviews last week but they're back this week! I do them for anything I really don't have time for a full post. Doesn't mean it's a bad box, it just means I do not have time!! Just gives you an idea of what's in the box!
June Darby Girl Review
Darby Girl is a bimonthly craft subscription for teens/tweens. My daughter is super into crafts so I get it anyways. I put a lot more supervision into it than a teenager would need, which is probably zero. Tweens may need a little assistance.
Supplies
My Little Cowboy helped!
Finished result! I loved how straight forward this one was and it needed minimal adult help. The other boxes have been really more advanced than I'd like. Visit Darby Girl for more!
June Gourmet Taste Trunk Review
June Taste Trunk was one of my faves. Anything that includes salt is one of my faves automatically!!!
Pastabella Lemon Garlic Fettucine & Chocolate Fettucine ($13) This will be a great fun dinner for us! Maybe a sweet cream sauce for the chocolate fettucine and straight up butter for the other?
Willamette Valley Mustards Balsamic Basil Vinaigrette ($6) YUM! I'm thinking a caprese salad!
Gourmet Du Village Cast Iron Trivet ($10) I actually love this and needed this. the bottom has rubber covers and totally works to PROTECT MY TABLE. Which as you know, I use a lot.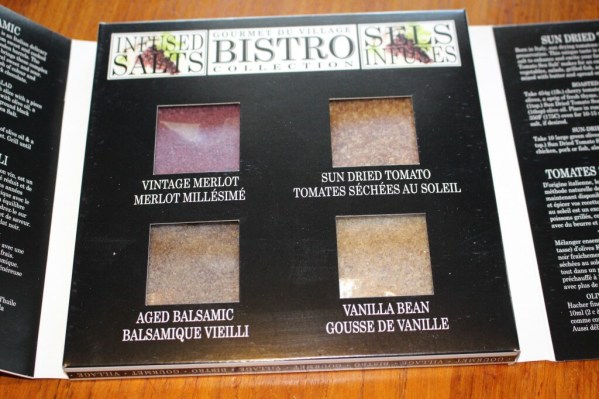 Gourmet Du Village Infused Sea Salt ($12) YES YES YES YES! THIS HAD ME SO EXCITED I COULD DIE.
Visit Taste Trunk to check it out! Popup for 40% off coupon!
Have an awesome week, Happy Monday!