Get this tote and everything in it for $40 from Julep. Use coupon TOTES. Exp 6/18.
There are actually 7 different bags to choose from! Summer's In the Bag set includes Julep Lip Gloss in Charming, Solace Oil-Free Sunscreen SPF 30, Sea Salt Texture Spray, Maddy (Classic with a Twist), Princess Grace (It Girl), Freedom Polymer Top Coat, 10 Clean Slate Polish Remover Pads and a tote bag of your choice. Offer expires 6/18/2014 at 11:59pm PT, or while supplies last. I promise that your fave bag will sell out, so just do it.
A couple boxes are on Plum District today – use CELEBRATESUMMER2014 for 20% off on this Austin Lloyd deal or this Escape Monthly deal or this Cuisine Cube deal! You can use this code on ONE PURCHASE on Plum District TODAY ONLY. Choose wisely! If you find something else cool lmk!

I promised a pic of my little guy after his last day of school, here he is!
Now for some Monday Mini Reviews!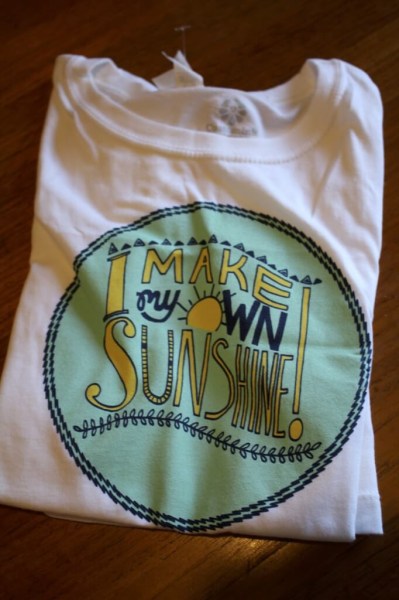 Here's the shirt from iBbeautiful! My daughter loooooved it!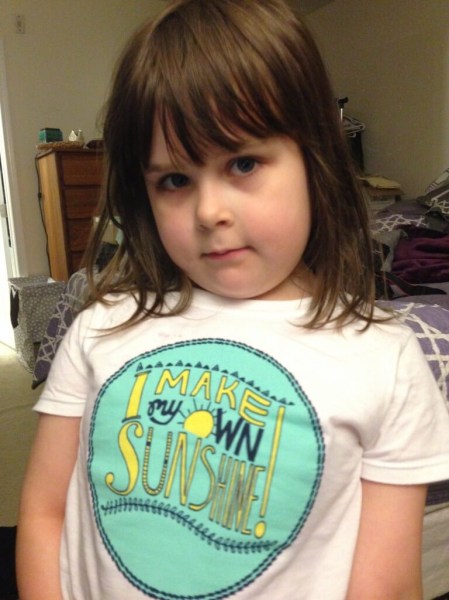 She is trying to look cute here, not sullen. She said the shirt was perfect for her, because it's true. She does make her own sunshine!
This is the contents of my PinchMe box (freebie sampling box). One of my items was missing (a Summer's Eve cleansing cloth), but I was ok with that. It was very much the least exciting item.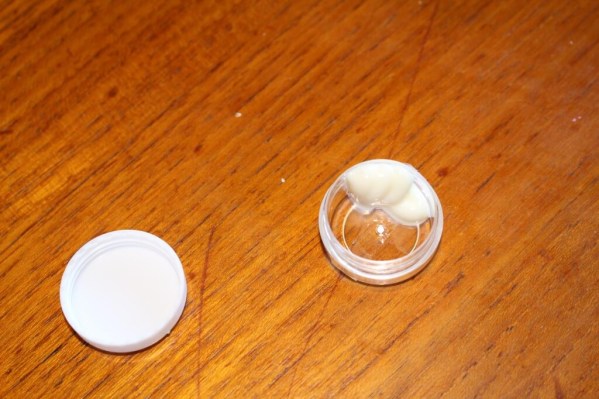 This sample CRACKED ME UP. Seriously? With Vetere Dramatic Transformation Cream SPF 15 you are supposed to get a glow to the skin within three days and it would have been nice to have 3 days worth in there!  It was all fancy too in the organza bag with the card!
WHATEVS, IT'S FREE. PinchMe if you wanna sign up!
Have an awesome week, Happy Monday!