You guys! I ended up in the Elevation Burger Cup Wars contest squarely in third place!!! Thank you SO MUCH for your help! I also totally went in to hustle votes in person on Sunday!! Now it's up to the judges to decide whether I'm the awesomest. I hope so. There aren't any runner-up prizes!!  It's either a burger a day for a year or nada.
Do you remember Bombas socks? They were in a box a few months ago. I ended up selling mine because I could tell they were just too big (I never wear socks sized 5-9, the heel always rides up to my ankle). They have an Indiegogo for Bombas Kids socks! I am thinking of getting the size Small (size 3-5) to try out. I have a super hard time finding socks! Oh and if you super duper loved those Bombas, you can contribute through the Indiegogo and basically buy Bombas adult socks at a discount. That's swell.
This is so adorable I had to share. He calls his horse "Pancakes" and loves to feed him carrots. 

Illy J won the Splendies giveaway, Elise N won the May Popsugar giveaway, and Jennifer P won the Allure Summer Beauty Box giveaway  and don't forget to enter all the current giveaways! I know that some of them have got to be ending pretty soon because I think they've been up foreverrrr.  My next giveaway is going to be more thematic, I've been collecting some super fun things for it!
FedEx delivery manager was down (it's not me, it's them, I swear that I thought they locked me out, I am crazy, but I also had another delivery problem again on Saturday). So who knows what's coming this week? So I ordered Madison Reed color in Verona. If you recall, we all voted and it was a tie and that was one level lighter than I am now (which is too dark for summer) so that's what I am going with. New customers can get 20% off with code MR20NOW.
Now for some Monday Mini Reviews!
I've had such positive responses about Monday Mini Reviews I'm going to keep them going! Plus I totally love doing them! So quick and easy!  Today – Candigirl Club & Top Box!
May Top Box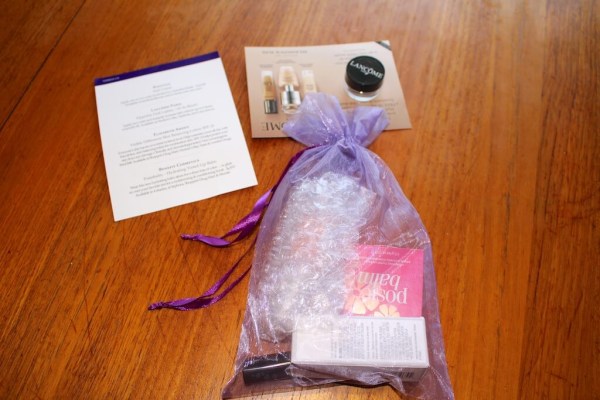 This month Top Box, a Canadian Beauty subscription, is on mini-review probation because they didn't send a TUBE! See all my Topbox reviews for examples.  Lisa of Girl Meets Box sends these to me, you can't get them sent directly to a US address. They sent the box in a "reusable" organza bag along with the information card and a little tub for Lancome foundation sampling at a specific department store in Canada. I tucked the jar into my "lip" drawer in case I want to pot up some lipstick (which I will do when I accidentally mash a lipstick).
Despite the tube-less tube, I still got a great box!!
Kinetics Nail Colors
Lancome Paris Hypnose Doll Lashes (LOVE!)
Elizabeth Arden Visible Difference Skin Balancing Lotion SPF 15 (Oh Canadians, you're somewhat adorable in your lack of SPF requirements, I say this with LOVE, Lisa!).
Benefit Posiebalm Sample – obviously the highlight of the box, but I loved how the whole thing really matched together!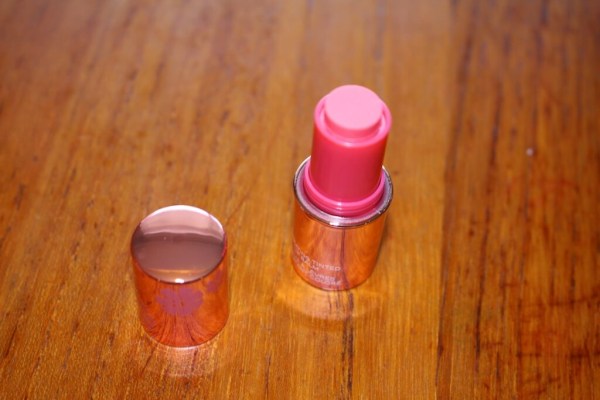 Squeeeeeee it's the cutest!!!
CandiGirl Club
CandiGirl is a quarterly subscription box for girls. Just a quick look at Candigirl Club, an optional add-on where you can receive a little something on the in-between months!
CandiGirl Club arrives in an Ipsy Mailer!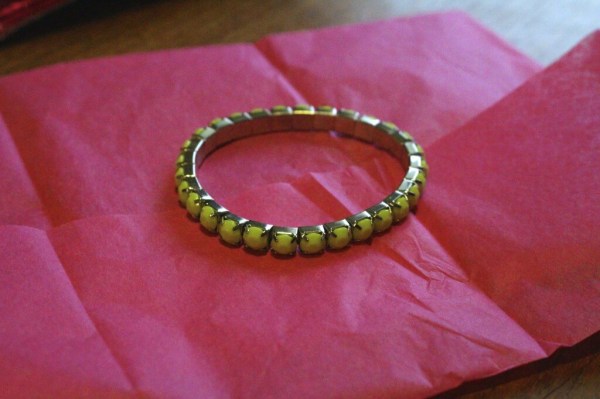 We got this SUPER fun stretchy bracelet in bright yellow! I think it's darling! The Club is $16 in addition to the $22 for the box itself. My quarterly payment with both & shipping was $41. It's run by Lip Factory so they know what they are doing int terms of getting things out!
Have an awesome week, Happy Monday!