Um, it's the nail edition of Friday Faves!! I think I have only 4 this week but that's ok because they're all about nails!
Fave Nails – Rainbow Honey Sea Star  & Julep Kam! See my June Rainbow Honey Mystery Bag Review!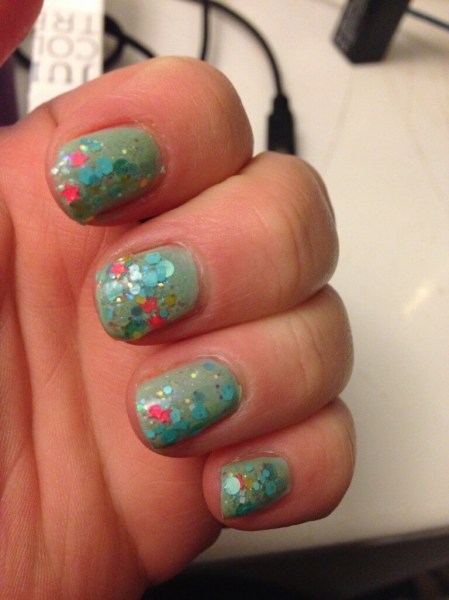 Fave Home Project – Organizing my polish, of course! I still have to organize non-Julep polishes! They are in a Glossybox lid and I guess I need another GB stat!
Fave Nail matching – the kids matched their nails (from June Glossybox) to the fruit they were eating!
Fave Coupon – Um, Obviously 50% off at Julep, expires tonight! Use code BARBECUE.
Oh wait, I do have 5! My Favorite "Pool Boy"! He's wearing pool boy from the May Popsugar Must Have Box! (Review)
I'm linking up with Jennifer at Mom's Got Mail for Friday Fab Five. Don't forget to visit the Share Your Subscription Linkup Party!