I get quite a few Darby Smart Boxes, the monthly "To DIY For" subscription boxes, the one-off craft boxes, and the Darby Girl bi-monthly subscription. Instead of an overload of posts about all of them, here's a quick look at several we have worked on over the last couple of months! BTW, they now also have a cute DIY Wedding Shop!  I have consistently enjoyed each box I've received, although I don't always have time to do them right away, I always love working on my craft boxes! I have also consistently found that my boxes, especially the subscriptions, are high value and worth much more than the list price. Darby Smart just got a huge infusion of venture cash, so I think they are going to be around for a while!
You can save $10 off your first box with code HELLODARBY.
Here's a sneak peek at the next Darby Girl! I am still waiting for the sneak peek on the To DIY For box and I'll post it here as soon as I get it!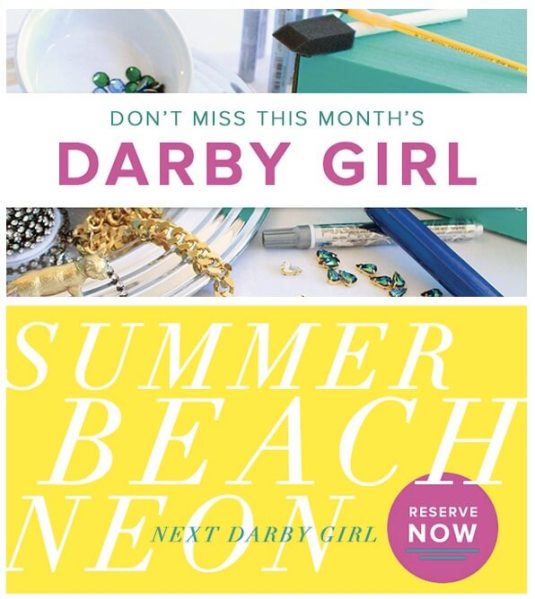 Rock Candy Rings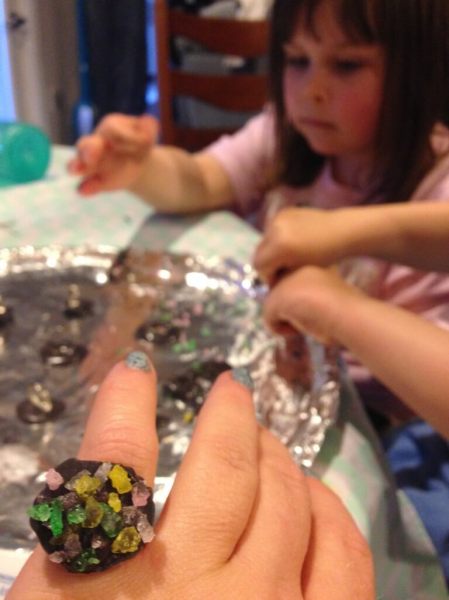 The Darby Smart Rock Candy Rings were so much fun for Easter! There were easy to follow online instructions and obviously, it was the most fun ever for the kids to make jewelry out of candy, right? The E.B. finished everything when the kids were asleep and they were delighted to have some candy rings to go along with their goodies!
April Darby Girl Subscription Box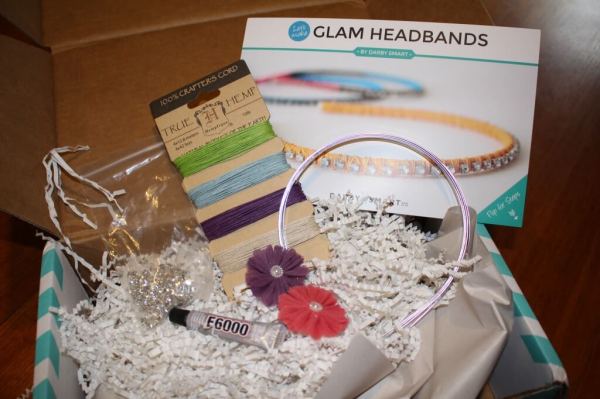 I believe that Darby Girl is a little more advanced than my kiddo's manual dexterity, but we still have a great time with it every month. This month was a cute headband project, and I (yes, me) have finished one of them. She gave it a great try but in the end wasn't able to complete it. She is super excited to wear her new headband though!
I'll definitely make one with a flower next! She loves how this one shimmers, and she doesn't have anything like it! I think the best age for this box is 10+ if you don't want to be helping too much with it. However, I enjoy crafting with my daughter, she gets very excited about it!
May Darby Smart To DIY For Subscription Box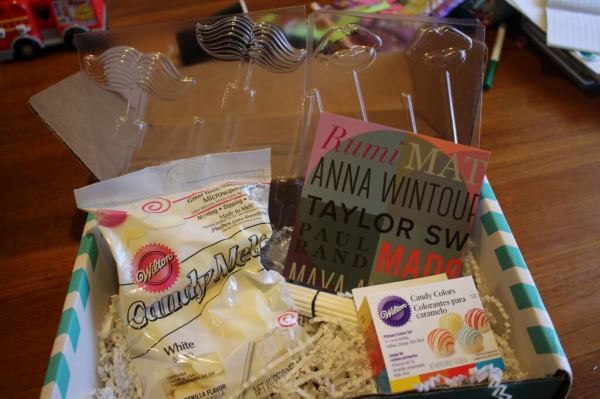 I am saving this one for a babysitter!  I like to have crafts around for that and I've been so busy I haven't had time for this one. Since it was so similar to the Easter rings we purchased, I think it will be great for someone else to do 🙂 I am often a "one and done" crafter which is one of the reasons I enjoy the kits so much!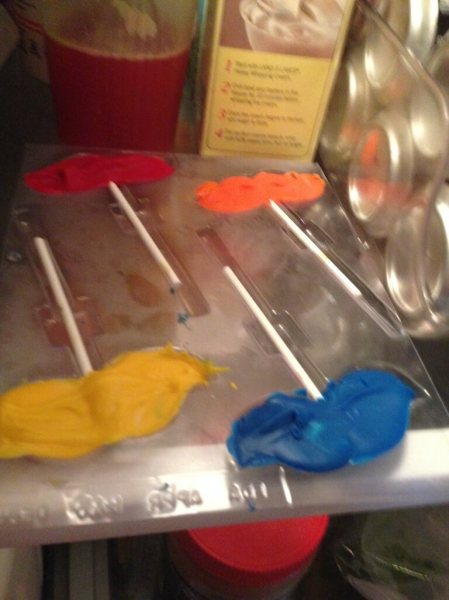 As promised, I handed this kit off to the sitter! She's a sophomore in college and thought the online instructions were super cool, and was impressed with all the photos!
I had a hard time taking this photo, they were dancing around like crazy! What a fun time they had!!
April Darby Smart Subscription Box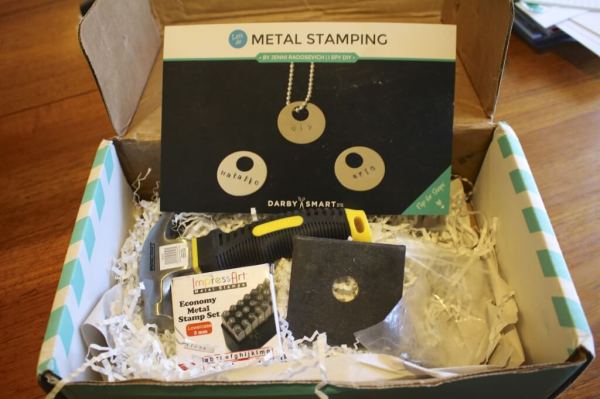 I cannot believe the high value of this box! A hammer and a whole stamping kit! I'm so excited to do this, but honestly? I'm waiting to decide on the baby's name. 3 rings, 3 babies, perfect mom necklace JUST FOR ME! The stamping set by itself has a value of $15. This is a box of win. If you're not a member yet, be sure to sign up to get the preview & sneak peek emails. This is something that I will use more than once! Get this hand-stamped keychain set 40% off with code LOVEDAD!!
March Darby Smart Subscription Box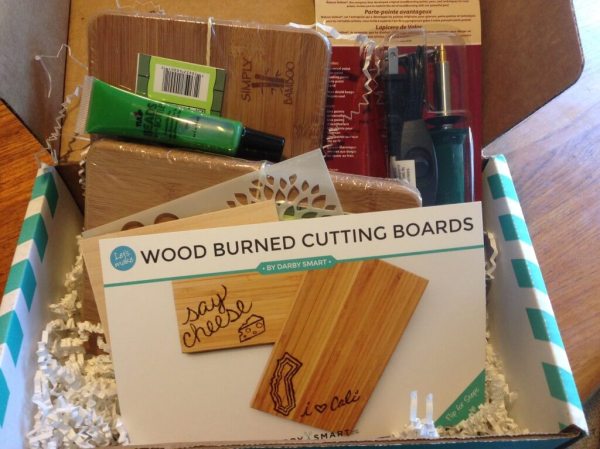 Um, now you know why I am doing this mega post. To be honest, I got behind in my craft boxes while I was ill at the beginning of the year, and just haven't caught up. I'm still waiting for my husband to help me with this one, because he's really the artistic one. He has supposed to have helped me with this one twice now (he works out of town and my cleaning needs have been greater than my crafting needs). This box came with the Creative Woodburner Tool ($14), wood for the project, stencils, and some beads in a bottle as a bonus (my kids stole them immediately, they love beads in a bottle). Want to try out this craft? Try the larger woodburning set here or the smaller wood-burning spoon set! Hint if the Father's Day stuff is still out, use LOVEDAD on this one! I am hoping to create one board to use as a molcajete stand. Though I think these would make a darling sandwich board set too!
If you are ready to get your craft on, visit Darby Smart to check everything out and sign up for the email list. They have frequent sales that I love to take advantage of! Use coupon HELLODARBY to save $10 off your box!