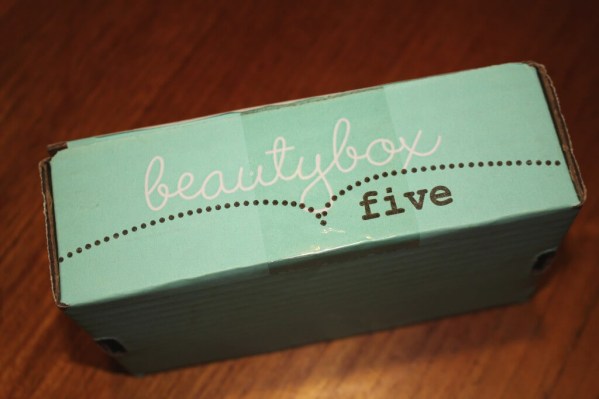 June Beauty Box 5 is here! I have a mini review down below but most importantly, I also have a free box coupon! Woo! Use coupon code FREE614 to get your first box free on your subscription [it's usually a specific freebie box and won't be a certain month]. This Beauty Box 5 coupon will also deduct $12 from a quarterly or annual subscription! Exp 6/30.
The Subscription
: 
Beauty Box 5
The Description
: Beauty Box Five is a beauty and makeup subscription box that delivers 4-5 samples to your door. Products are usually quite unique and different from other boxes
The Price
: $12 per month down to $99 for a whole year – just $8.25 per box!
June 2014 Beauty Box 5 Review
The focus was on iconic & easy hot weather basics!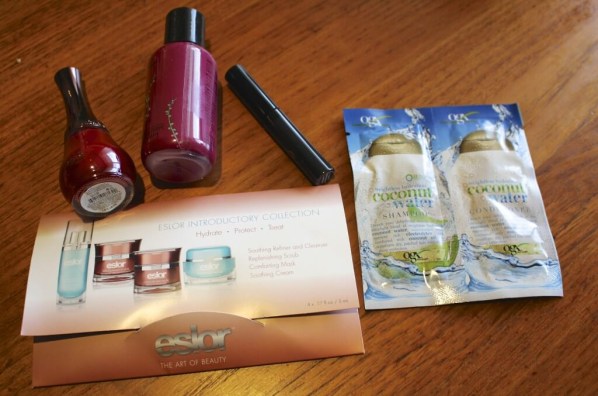 I am totally on & off with Beauty Box 5. Sometimes good, sometimes I could do without. I thought the June Beauty Box 5 was pretty good!
I love sampling new skin products so I am really excited about the Eslor, which I have never tried before. I also am super happy with the mascara. I generally gift many of my nail polishes to my niece, who is building quite a collection, and while this color wasn't for me, I appreciated a full-size being included. The Vitabath smells great, it's some nice sudsy fun!
Use coupon code FREE614 to get your first box free on your  Beauty Box 5 subscription or save $12 on an annual or quarterly  Beauty Box 5 subscription! $6 per box for 3 months is a great deal, so is a totally free box!
Visit Beauty Box 5 to subscribe or find out more about this box! Plus, see all my Beauty Box 5 Reviews and check out more beauty boxes in the subscription box directory!