I think I'm always saying I have a new favorite box, but WOW! I loved Artistry Gift Wrap! I am a terrible person, because I never wrap anything, mostly because I cannot get my you know what together to get paper for every occasion. And not only did Artistry Gift Wrap take care of that for me, it did it in totally unique style. I loved every single thing in this box! Every month of Artistry Gift Wrap you'll get a new theme or designer in top quality (this stuff is really thick!) wrapping paper and accoutrements. My box was valued at $27 and I have absolutely no idea where or how I'd ever source these items otherwise. Plus, everything was expertly packaged – NO shop wear, which is always a concern for me when purchasing paper items.
The Subscription
:
Artistry Gift Wrap
The Description
: Receive exceptional, quality, designer gift wrap sourced from artists & designers around the world. Get an exciting box filled with fun papers, bows, ribbons and more!
The Price
: $25 per month for papers + bonus items
The Coupon
: Use coupon code
SUMMER5
to save $5 off a one, three, or six-month subscription.
June 2014 Artistry Gift Wrap Review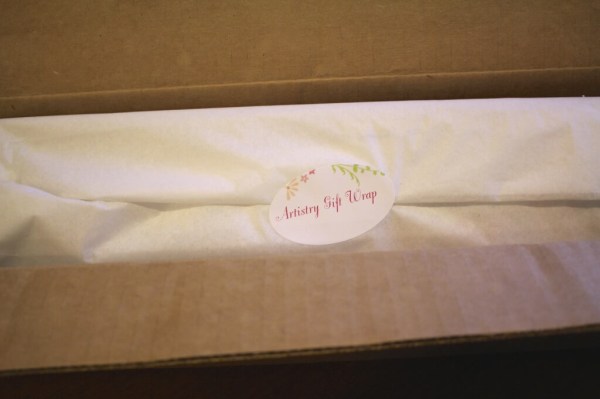 The paper came inside a long rectangular cardboard box. As you can see in the photo below there is additional tissue paper for your wrapping needs besides what was used to gift wrap the wrapping paper itself, which I thought was a great touch!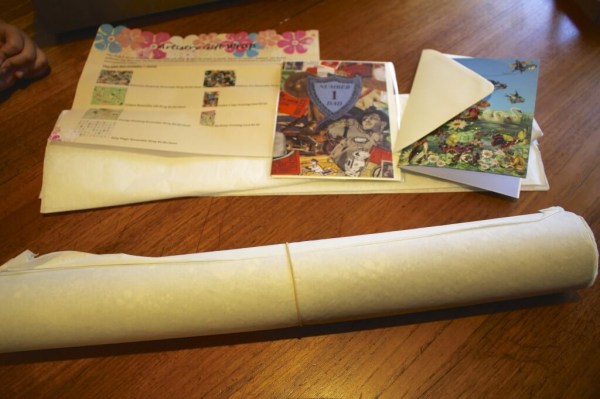 I was so excited by the cards I could barely open the paper!  The June box featured gift wrap designs by Roger la Borde which I think is the name of a designer and a company that features other artists. I'm not sure. It's British. And wonderfully so!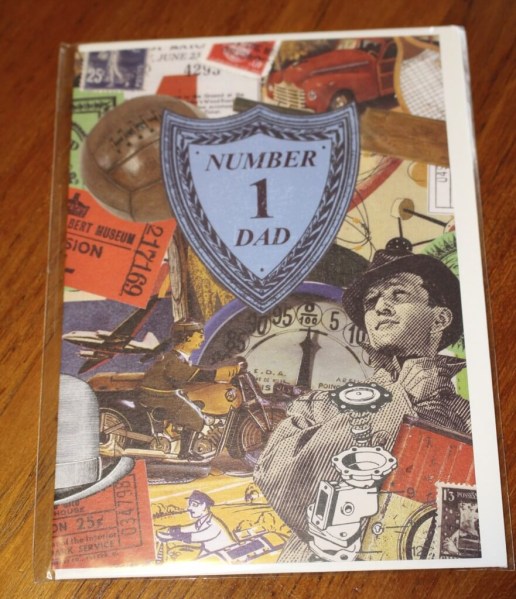 Father's Day Greeting Card – I think grampa will get a kick out of this one! I definitely see lots of British influences here. That dude isn't quite as handsome as gramps, but this is a great card. And I didn't get him one yet, so it's perfect! 
Happy Birthday Card – Someone is giving this card TO ME. No seriously I'm not giving it away. My kids can write their names in it and I will be a happy mom. My birthday is in exactly one month.
Baby Magic Reversible Wrap ($4) Baby Shower. Easy Button. CUTE! I love both sides!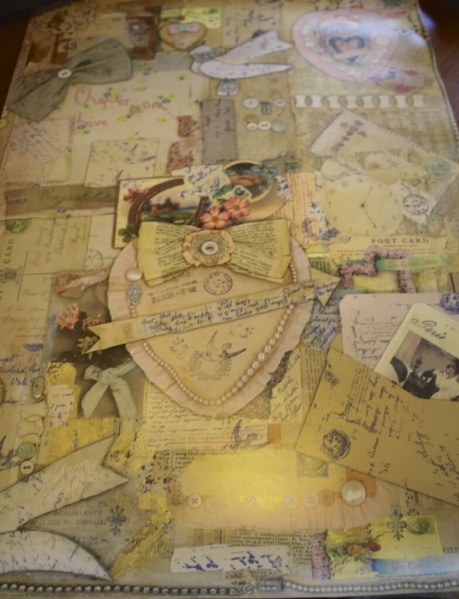 Vintage Wedding Reversible Wrap ($4) This is a cute collage! I love the ephemera inspired collage!
But I think I love the Eiffel tower side even more! Perfect for June weddings/anniversaries!
Bohemian Rhapsody Reversible Wrap ($4)  I want to frame all these papers but especially this one.
Gorgeous on the back, too!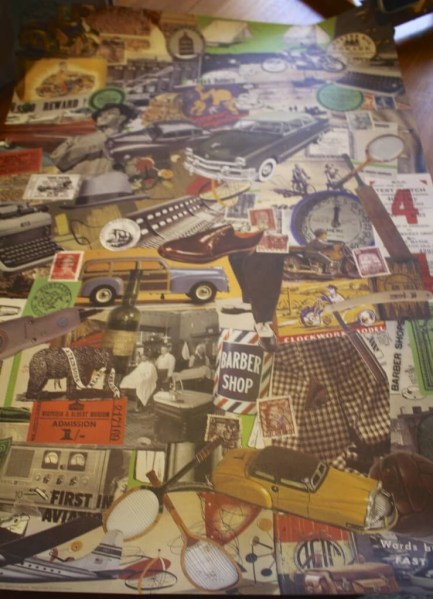 Madison Avenue Reversible Wrap ($4) I'm actually going to find something to send one of my confirmed bachelor friends a gift in this one. I sent him the calendar from the January Popsugar, there's usually something interesting that just screams him to me, and this says his name! He performed my wedding ceremony and is just one of those people that when you find something that says "X" you have to get it for him!
The back side – do you see it's in reverse? Neat!
Critters Reversible Gift Wrap ($4) So so adorably cute. The cutest of the cute. Wouldn't this make a great gift wrap for a birthday party? Or for my bestie? Yes.
I could also see using any of these papers for paper crafting projects or scrapbooking. They are SUPER high quality and I loved the designs on them. This was a very exciting box to me and like nothing else I've ever received! I whole heartedly recommend!
Visit Artistry Gift Wrap to subscribe or find out more about this unique and fun subscription box! Use coupon code SUMMER5 to save $5 off a one, three, or six-month subscription.