Y'all I cannot believe it, my Allure Beauty Box comes today! SQUEE! In preparation I totally made sure to finish my final assignment for school last night and my degree can now be officially conferred on Sunday! Woo. I'm not going to go, I don't have anyone to watch the kids. I think we'll go out for dinner/burgers instead. My munchkins deserve it!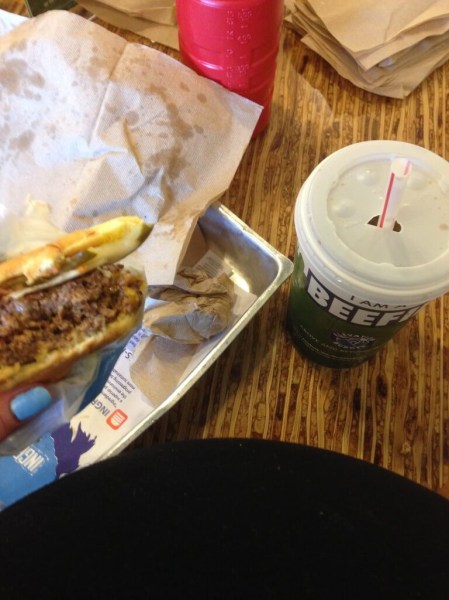 Could you do me the HUGEST Favor? My favorite burger joint is having a contest, and I totally want to win free burgers for a year! Vote for me in the Elevation Burger Cup Wars contest. Pretty Pretty Please! You only have to vote ONE TIME and they are the best burgers! I would be so grateful! And yes that is actually my 5 months pregnant belly. Have I mentioned that I get absolutely gigantic when I'm pregnant?! It grows straight out! Help me feed it with free burgers! MMMMMMMM.
I had some search results for "mothers day glossy box complaints" and you guys, if you didn't get it in time, that totally blows, someone in their shipping department seriously messed up, but if you didn't automatically get glossydots added to your account, email them about it!
I totally forgot to share this one with you earlier.
I saw it and was totally like EXCUSE ME! It's Sisleya Global Anti-Age Cream if you can't read the photo. And it's normally $475 at Nordstrom. I just can't. Would you?
[polldaddy poll=8043046]