Before Allure, a couple fun new things! Use code MSnew16 to take 16% off your first PoshPak purchase – a new box just for girls/tweens/teens!
Aaaaannnd, that new Popsugar code on my "newest coupons and boxes page?" I hear it's good for current subscriptions! YAY!  I don't always make a new post for every single code, but you can find all the newest things right there. The button is always on my sidebar.
POPSUGAR Must Have Box:
DEAL: Save $20 on your first box with this link and coupon code MSA20

I moved the allure stuff to the bottom! Box is sold out!
Also, as you may remember, I went to IKEA yesterday… 7 hours and my stuff is getting delivered today! Yay! Here's some super fun from our trip! We arrived, washed up (the kids love the little sinks so much!), and had Swedish pancakes and a quick play break before motoring around the showroom!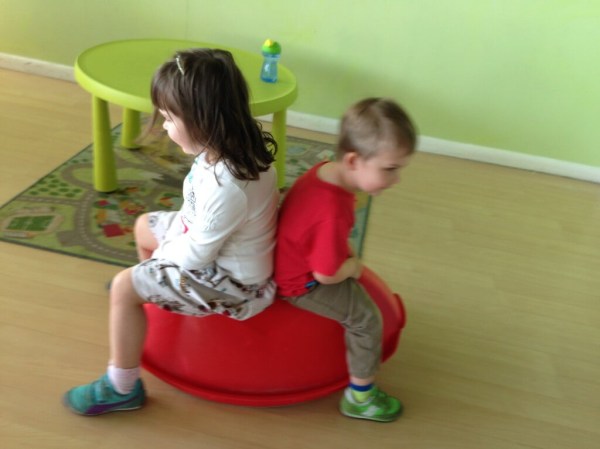 Our Smaland (indoor play area) is under renovation so the dining play area had to do.
I love this and I want it. It even caught my daughter's eye. It's so utterly impractical!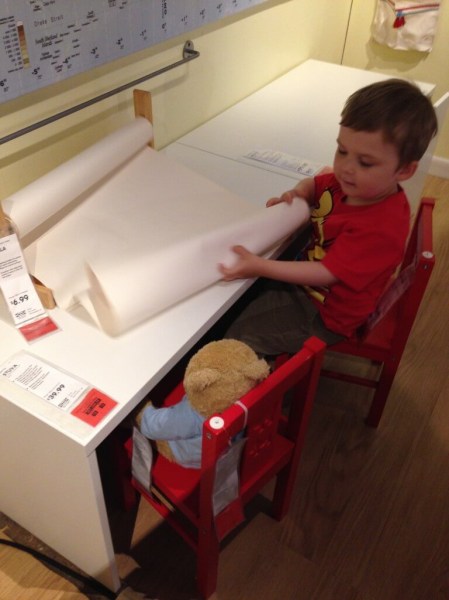 Coloring with bear.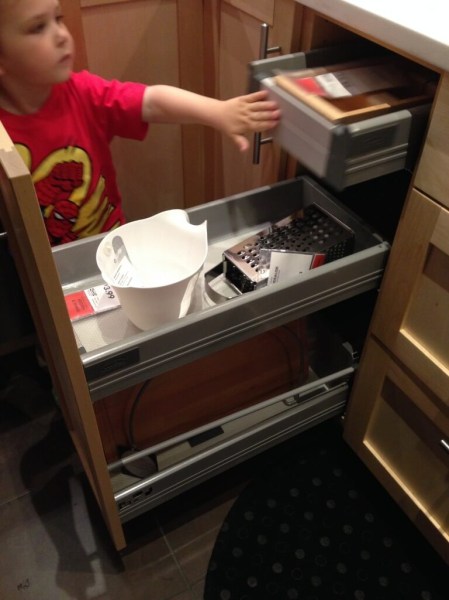 This is what I REALLY REALLY want for Mother's day. I hate cabinets and I wish everything were drawers!
I'm obsessed with this, but I can't get too colorful in my bedroom because I need to replace my bedding set. I *almost* bought a set of these!
A photo for size with a Stuva wardrobe.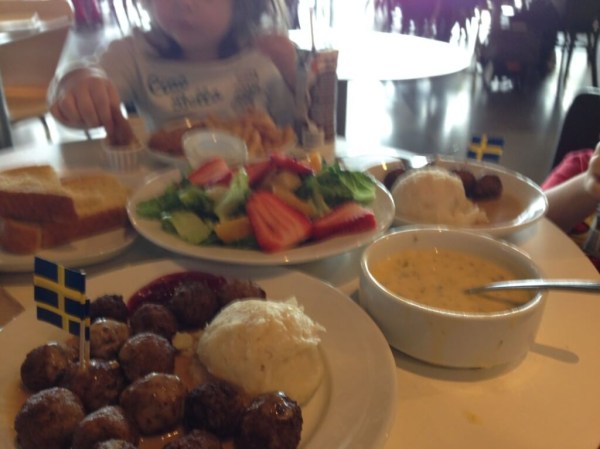 Yesterday was the ridiculous food rebate day, we ate everything. And a soda, 2 chocolate milks, 2 yogurts, 2 chocolate cakes, and 2 cupcakes. It was obscene.
I was so close to getting the green one, but it turned out it was black! I got the one I am pretending is radiant orchid.
That's it for now! There will be a pile of stuff (I don't even know how big it's going to be! – I also used the picking service because I didn't want to injure myself/baby lifting things up – I will be opening and assembling stuff like drawers first so I don't have to actually move the whole piece around) delivered between 10 and 2 today!  I could have soooo bought more but it was a long enough day and I need to get my stuff IN the storage pieces to find out what I need next!
 Allure Beauty Box Summer- Must Haves is $44.95 plus shipping. It has been rescheduled for noon, due to massive server failure. It is supposed to be at this link: http://www.allureaccess.com/summer. Last week some lucky few (my internet was actually down during the whole 5 minutes this happened) were able to get through at this link: https://allurebbfulfillment.com/aa2014f/ and this link: http://www.allureaccess.com/beauty-box/. I totally want one but my kid gets picked up at 11:50. Last week were were in on time, probably not this week.
Here's everything inside this box!
ALOXXI Flexible Hairspray
BIG SEXY HAIR Get Layered Flash Dry Thickening Hairspray
BURT'S BEES Even-Tone Moisturizing Cream
CARGO COSMETICS Essential Lip Gloss
CETAPHIL

® 

Gentle Skin Cleansing Cloths
DEVELOPLUS Anti-Aging Hair Treatment System
DOVE

® 

Purely Pampering Body Wash
FLOWER Nail'd It Nail Lacquer
GK HAIR ThermalStyleHer™ 
IT COSMETICS Your Skin But Better

®

 CC+™ Cream with SPF 50+
NEUTROGENA MoistureSmooth Color Stick
NEUTROGENA Ultra Sheer Face + Body Stick Sunscreen Broad Spectrum SPF 70
NOT YOUR MOTHER'S Intensive Hair Unit Renewal Treatment
ONE 'N ONLY Argan Oil Cream-to-Serum Styler
OSCAR BLANDI Pronto Dry Heat Protect Spray 
PUREOLOGY Fresh Approach Dry Condition
REDKEN Mess Around 10 Disrupting Cream-Paste
REMBRANDT® Deeply White® Toothpaste
RIMMEL LONDON Scandaleyes Retro Glam Mascara 
RUSK Freezing Spray 
SALLY HANSEN® Triple Shine™ Nail Color
SALLY HANSEN

® 

Triple Shine™ Top Coat
SOFTSOAP Sea Kissed Exfoliating Body Wash
TANTOWEL Classic Self-Tan Towelettes
TARTE  lights, camera, lashes™ 4-in-1 mascara
I really want to try the Dove in Pistachio cream, the It CC cream, we can always have more Tarte, I'm obsessed with Tantowels, and everything else would be a bonus (and toothpaste!). YES I WANT IT SO MUCH!