Hey y'all. I have a couple of great giveaways going on and I have even more I'm putting up this week. I'm giving away ALL THE THINGS! I really should get on that.
Did you hear about the Julep Golden Ticket Mystery Box? If you win you get a polish named after you!
Have you seen drawing eyebrows on babies? You MUST. Is it wrong that I'm sad that this meme will be way over by the time baby #3 is old enough for drawn brows? I'll do it anyways.
All the mail on my mac Mail app suddenly stopped working. First it was my blog email, then my personal email. Nothing works anymore. I give up.
Argggh! I'm superhero fire fighter pirate Mickey! Yes he consciously mixes and matches his costumes. I have never seen a kid play dressup like this one. My daughter was never into it at all.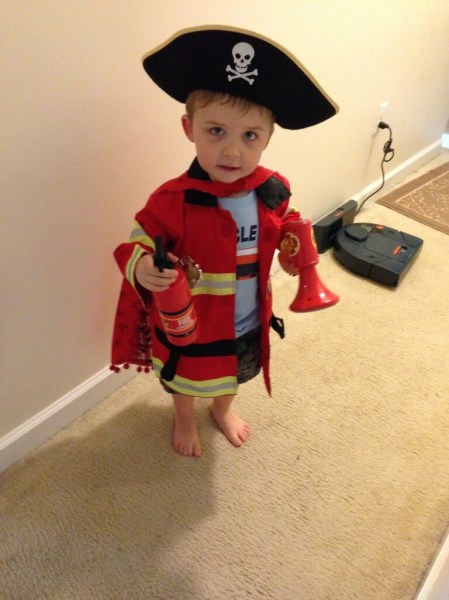 Oh y'all, I didn't make jello fluff this week! It's so on my to do list but we are going to have to get outside in this weather! So much better than last Thursday!
If you're wondering, yes you should put speculoos cookie and cocoa swirl on top of cheesecake.
I'm motoring along with the IKEA assemblage odyssey, except I had a small snag today – some of the pieces were crushed inside the box for one of the items. The lady on the phone started in on did you sign the form ( you mean the one shoved in my face by the delivery guy)? And I was so like DO NOT GO THERE LADY! I'm pregnant, have kids running around, and I'm supposed to be able to inspect boxes that I can't even get to? Not even! Supposedly I'll hear back tomorrow if they'll pick up the damaged unit & replace it. If they don't they will hear holy hell from me.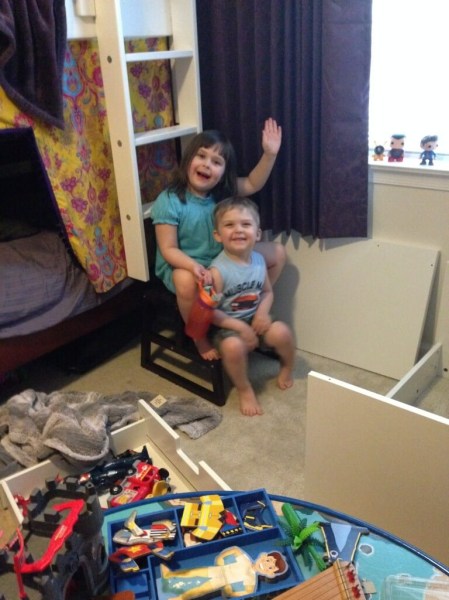 But besides that… (sorry, pregnancy rage), it's going well!  They love that they fit on this stool…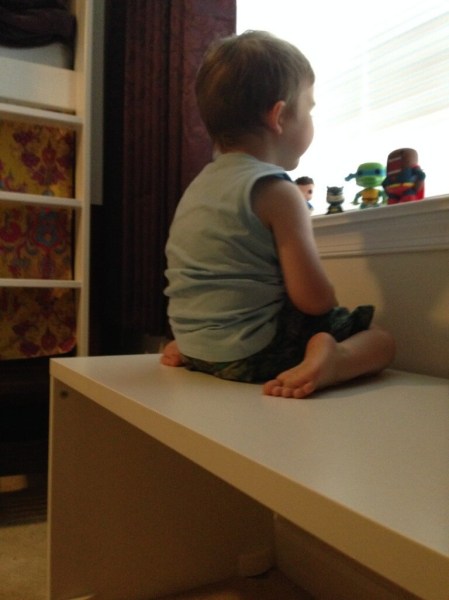 And this guy is loving his new Stuva Bench! It has a drawer inside of it now, where all the large playsets are stowed (like Imaginext City, Mickey Farm, that sort of thing). When it gets down to it, most of the toys are his. My daughter plays with him, but she just loves to craft and then play games (I made her sound really weird today!). They are getting super excited that they can actually find their toys when they are looking for them though. The rest of the house is a mess but we're liking the direction everything is going in!
I don't have anything else today except nasty thoughts about my mother in law.
I'm linking up with Thursday Thoughts with Jennifer!