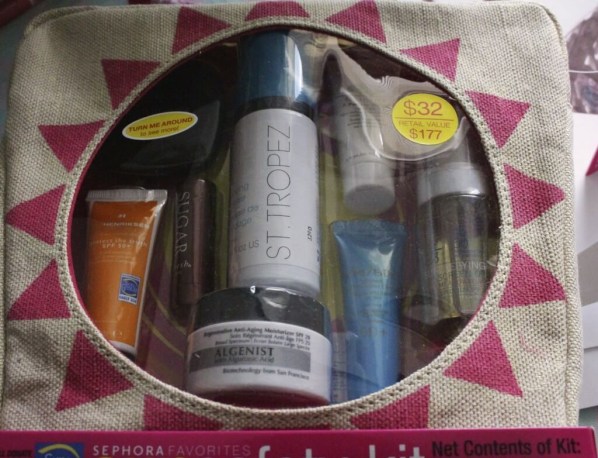 I was super excited to the get the 2014 Sephora Sun Safety Kit!! It's no longer available online but hopefully this will help you decide whether you want to try to score one in store, or perhaps pick up one of the items individually! This "box" is available for $32, and $20 from the sale of each kit benefits The Skin Cancer Foundation. Now that I know that I won't ever skip a year (I saw the kit last year but I was feeling overloaded on sunscreen at the time and I didn't realize there was a serious donation involved!). FYI Right now while supplies last, Beauty Insiders choose 3 deluxe samples (one of them is a bronzer!)- use code PACKUP!  Totally awesome samples!
Hint – both sides are different – this is a porthole bag! If you can tell by this photo, the bag that everything comes in has a great metallic thread shot through the whole thing. So pretty! I love this bag and after it's done holding all of my items, I will probably pass it to my daughter for My Little Pony storage! The bag also coordinates with Sephora's Summerstash set and Summer Crushes set.
Skin Tone Issues & Sephora Sun Safety Kit
Before I get to reviewing every item, let's talk about my personal skin tone and issues and my general thoughts on this bag! I am addressing this because I have seen terrible reviews on Sephora about this kit, and I do not personally think they are warranted. Insert random selfie for illustrative purposes.
I have always thought of myself as having light skin, but apparently during the summer I'm more of a medium, or at least a medium on brands that have light colored mediums! (And please, feel free to send me your favorite dark circle concealer recommendations) I do use self-tanner because I like to pretend I'm still 16 growing up in Florida. I got serious serious burns as a child (even with very diligent sunblock application) and am now super duper careful about always using sunscreen (and using a titanium dioxide based sunblock on my kids, who are much fairer than I am). I know because of my burn history, which my family tried very hard to prevent, I am at a much greater risk of skin cancer. This is also why I always wear a hat daily in the summer and so do my kids.
Some of the products in this bag are almost too dark for me, but I can generally pull them off – the Too Faced bronzer, the Tarte self tanner (I tried this first on my face and I was the darkest), Stila balm, and the St. Tropez. I did find that the Too Faced bronzer, which is more of a contouring item because it's a matte bronzer, was super dark, but blended perfectly! The Tarte I reserved for my body or mid-summer face application, etc. So if you are very fair you may find that these specific products don't work well for you. You can swap them though and still get the value of the bag, which is very high! I knew going in that the bronzer was medium/deep, etc. So it's pretty much a reminder to always check out the items in the bag, and the sizes as well. The reviews make me think that the crappy reviews on some of the other kits (some of which I have purchased and am waiting for them to arrive) are also really not right. [Since writing this up I received the other Summer kits and am IN LOVE with them!]
2014 Sephora Sun Safety Kit Review
FYI I totally took my photos after I had ripped everything open and played with half of it. I was too excited!
This is actually quite a lot of product. Also, I am missing one of the items, I'm not sure where I put it!
Dr. Dennis Gross Alpha Beta Daily Glow Moisture (missing photo, it's 2ml packet) ($2.80) A daily, oil-free moisturizer enriched with active vitamin D that enhances radiance with antiaging and exfoliating benefits. 
Dr. Dennis Gross Alpha Beta Glow Pad ($1.60) I do use these, I love it when they come in my subscription boxes. They are supposed to reduce wrinkles, dark spots, etc while also self-tanning your face. It's just a weeensy towelette, it's really only for your face.
Peter Thomas Roth Max Sheer All Day Moisture Defense Lotion ($12.35) An ultra-light, two-in-one antioxidant sunscreen and hydrator. Has some meh reviews but I have dry skin so I know I will appreciate the ceramides!! I put this on and I didn't feel it was too heavy for me at all. Might be a good choice for when you know you're really going to be baking. 
Stila Stay All Day 10-in-1 HD Bronzing Beauty Balm Broad-Spectrum SPF 30 ($8) I think this one may be very dark on me. I also snagged a sample (3 free with every Sephora order!) in the rosy color!
Algenist Regenerative Anti-Aging Moisturizer SPF 20 ($22.50) Within 4 weeks of daily use: – Deep wrinkles are minimized in 78% of subjects.  – Skin is noticeably tightened and lifted in 81% of subjects. Ok, works for me! I saw this on a hottest products list recently and I'm pretty excited to try it out!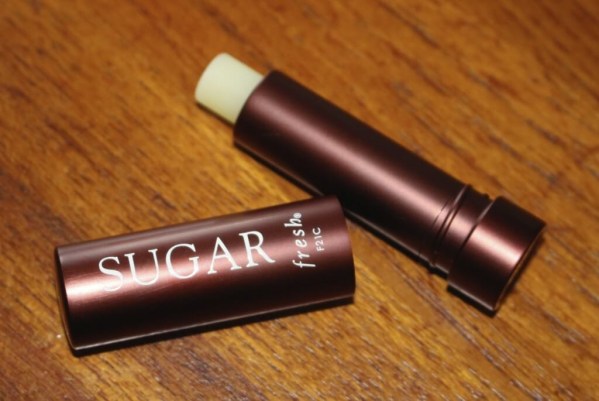 Fresh Sugar Lip Treatment Sunscreen SPF 15 ($12) I really wish this had a tint to it, but that means I can share with my husband, who will steal it (we are always on the hunt for an SPF balm for some reason??).  I love the screwcap to this. LOVE. This is a half-size product. I'm so impressed with the sizes in this $32 kit!
Murad Oil-Control Mattifier SPF 15 PA++ ($7.67) This is a mattifier plus a bit of SPF, and if you have oily skin, a must use to avoid overloading your face!
Clarins UV Plus HP Multi-Purpose Broad Spectrum SPF 40 Sunscreen ($7.23) From what I hear this is a drier product, so perfect for oilier skin or wetter days. I liked that this one uses titanium dioxide.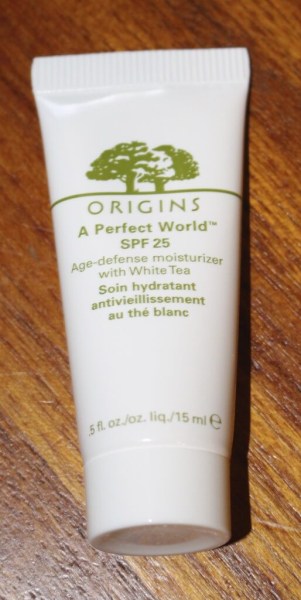 Origins A Perfect World SPF 25 Age-Defense Moisturizer ($12.06) Has white tea, maritime pine, and UVA/UVB sunscreens  to "surround skin in a protective bubble." Um, ok. Works for me!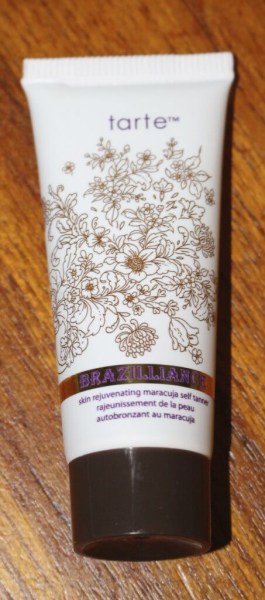 Tarte Brazilliance Skin Rejuvenating Maracuja Self Tanner ($3.55) I adore all the Tarte & maracuja products. I tried this one on my face, and it was super dark!  But not orange. QVC had a huge size of it a few weeks ago and I am hoping to see that along with a bronzer & contouring stick in a package soon (hint – QVC's big package deals are amazing! ).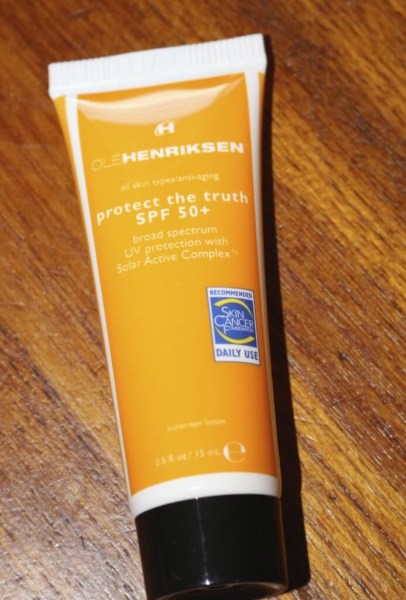 Ole Henriksen Protect the Truth SPF 50+ Broad Spectrum UV Protection ($10.29) This is a bit of a thicker one and I think my husband will adore it!
Supergoop! Sun-Defying Sunscreen Oil Broad Spectrum SPF 50 ($11) This sounds super luxurious and I was most excited to try this product out of all of them. It uses meadowfoam and argan oils and all other sorts of oils. I suspect I will be purchasing this one full-size if it doesn't appear in another box this summer. LOVE Supergoop!
Shiseido Ultimate Sun Protection Cream Broad Spectrum SPF 50+ For Face ($10.40) This seems like a heavier duty to me for serious face protection outdoors, so I'm saving it for a blazing sun day!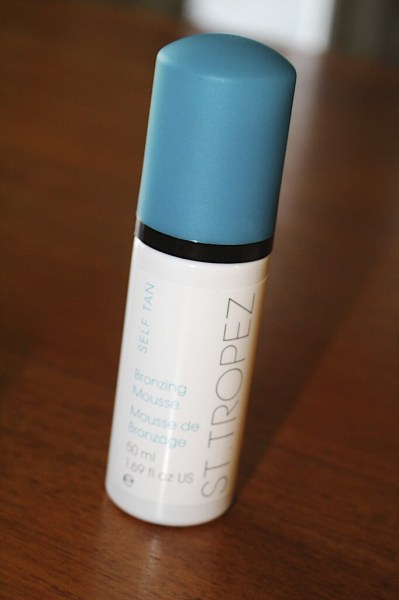 St. Tropez Self Tan Bronzing Mousse ($18) I'm not sure I've ever used a mousse formulation for self-tanner. I love towelettes but I'll give this one a shot.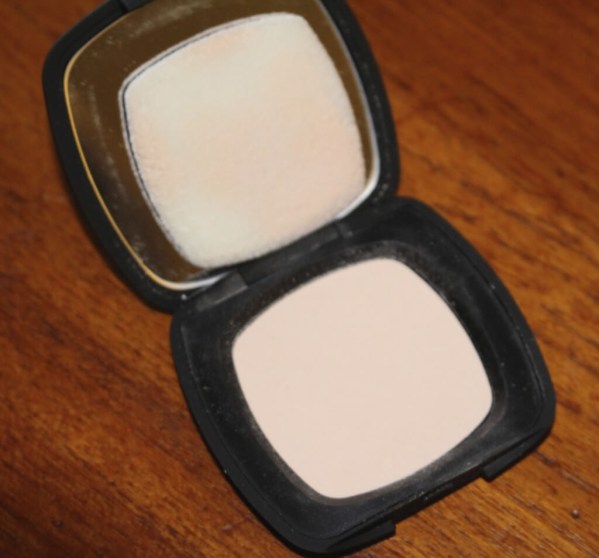 bareMinerals READY Touch Up Veil Broad Spectrum SPF 15 in Translucent ($11) This product, bizarrely, smells! I cannot place it? It's maybe the grapeseed oil or the sea minerals, and I love the smell, I keep huffing it!!!  I'm going to purchase this in a tint. I love this. LOVE. This is a half-size product and it's pretty substantial! I don't smell this powder on my face and I think the translucent is an excellent blotting powder.
Too Faced Chocolate Soleil Medium/Deep Matte Bronzer ($12) I already used it before taking this photo. Are you as messy as I am with powdered anything? Anyways, I was afraid this was going to be too dark. When I contoured using it (I'm trying to upgrade my makeup routine beyond high school and into the YouTube age) I was afraid it was going to be way too dark, but it blended really well. It gave me a lot of confidence to keep on using it!
I calculated a $162.45 value, which is about $15 less than Sephora (and amusing, because I used all their sizes, who knows where they come up with their number?? Whatever, it's still over five times the value of what I paid and we will use everything in the bag, including the bag (which I didn't include in the total but really is totally adorable).  I'm also now working diligently on becoming a VIB Insider or whatever so I can get my bag a whole day early next year. With the donation included, as I mentioned at the start, I won't be skipping this any other year, especially as I use as much sunscreen as we can buy – and I love my samples. Just today we'd gone to to the store and I'd forgotten to apply sunscreen and I have a stash in my stroller organizer just for that purpose!
My bottom line – For me, this is a money saver! I also absolutely love the inclusion of several beauty products as well as sun-healthy faux-tanners (just remember to still wear sunscreen!). I wish there were perhaps a foil packet set of different shades for a SPF CC cream or something like that, but for $32, we can't have everything (but I did snag similar things as free foil packet samples). While I prefer not to get foil packets in subscription boxes, I love getting them as free add-ons to experience the qualities of a product I may not have otherwise tried. If you can get your hands on this, do, if not, enter my giveaway!
Giveaway rules are on the widget, FYI, I don't do anything but auto-verify. Don't go leaving your email address in the comment body, only where wordpress asks you for it to leave the comment itself. Make sure my newsletter doesn't show up in your spam (if it is, so will my giveaway notifications, and if I don't hear from the winner in 48 hours, I do go on to the next person!). And I try to have basically the same entries every time. Be sure that you actually answer the giveaway question mmmmkay?  xoxox