Whoop! We're off to IKEA today!  Are you doing any in-person shopping this weekend? FYI, the June Glossybox for sure is going to be that Stars & Stripes box! A must have for me! I asked GB and they confirmed! If I remember correctly from last year, Memorial Day deals really start heating up the night before, so I may have more tonight, for now, here's the dirt! Don't forget to grab deals from previous days below the new ones I found!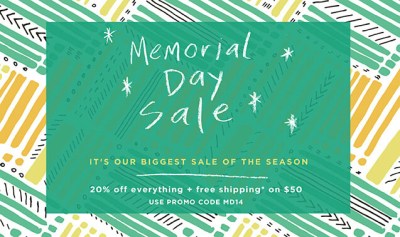 Illume Candles (OMG Seriously!) Is matching the BBW sale with 20% off and free shipping! I have these amazing cut glass candle jars with gold lids that I started burning last night so I can clean them out and reuse them in my bathroom! Do not forget to check out the SALE section!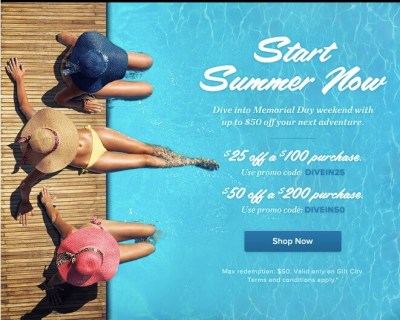 Gilt City – L-O-V-I-N-G this deal! Use code DIVEIN25 to take $25 off $100 and DIVEIN50 to take $50 off a $200 purchase!!! Get an $80 for $40 Blushbox (adult intimacy box) at Gilt City!  FYI Blushbox also sells a wide variety of beauty items and I scored some great stuff!!!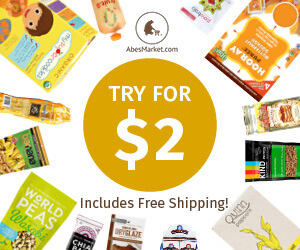 Abe's Market – Free Shipping on everything Plus an additional 35% off select items (they're moving their warehouse) with code MOVING! So many great natural & organic items! I found excellent pricing on Waxelene, Calendula oil, Weleda, SW Basics (was in Birchbox Snow Day limited edition), Level Naturals, Deep Steep, Burt's Bees, and more!
Deals Covered Earlier this Weekend
Subscription Boxes
Not-Box Deals