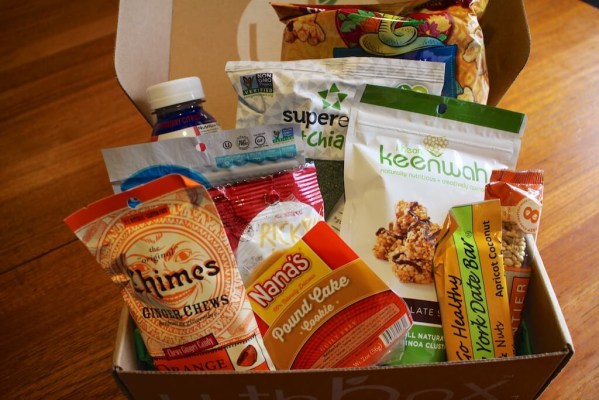 UrthBox is a fantastic food subscription box that sends full-sized healthy snacks every month. I get the medium sized classic box. It costs $39 per month or $29 per month on a longer subscription.  You may be able to get $10 off your first box with coupon code  CRUNCHWEEK, but I'm not sure if it's still active. I am loving this box – no more tiny samples! I am pretty impressed with the everything that goes in there! You can get the June box through the last day of May.
The Subscription
:
UrthBox
The Description
: Every month get 12-15 fantastic full size products that must pass strict ingredient, sourcing, calorie, nutrition and manufacturing standards. Select from Classic, Gluten-Free, Vegan, or Diet Box Options.
The Price
: $25-40 per month down to $19-29 per month on a 6 month plan
May Classic Urthbox Review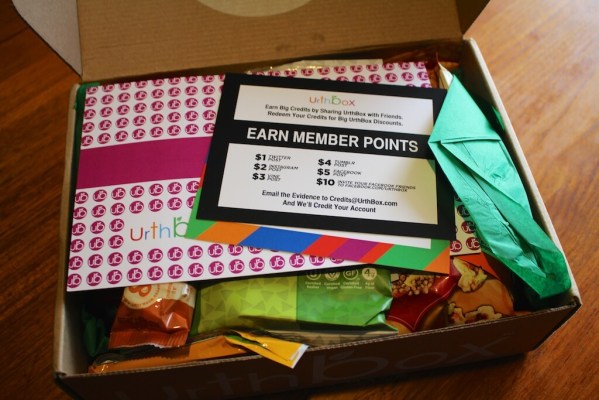 My UrthBox is always totally full. I love that!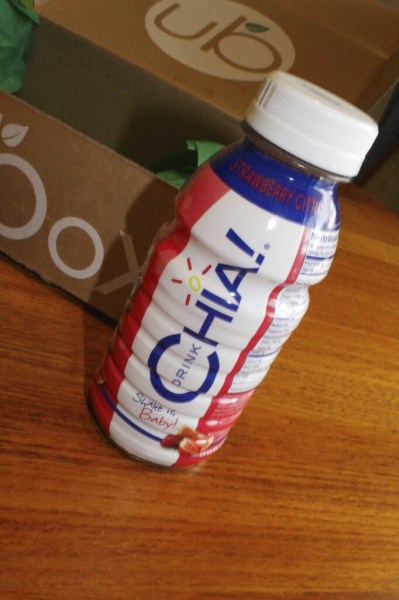 Drink Chia!  – Strawberry Citrus. YUMMY!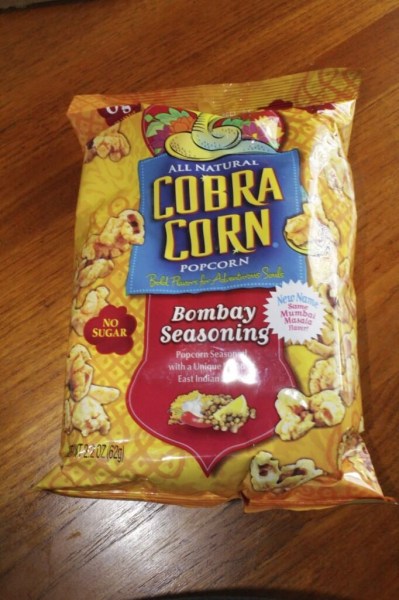 Cobra Corn – Bombay Seasoning My husband and I are so digging into this tonight. We were both excited when we saw this. Apparently it used to be called Mumbai Masala. I have no idea why they changed it, except that not everyone understands Bombay = Mumbai?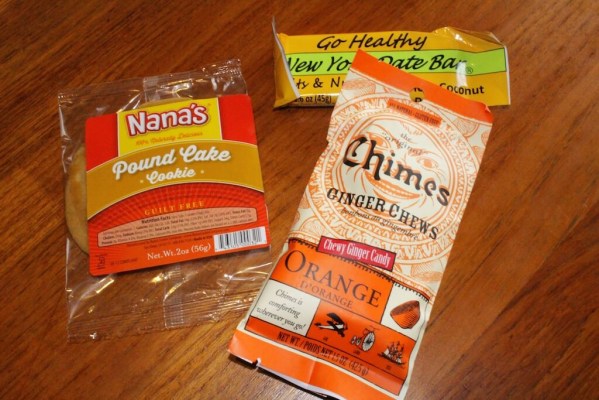 Nana's Pound Cake Cookie "unlike a real pound cake it's one hundred percent good for you." I don't know about that – it's still a cookie? But it's vegan! Good, sugary, buttery (even though it's vegan) – delicious.
Chimes Ginger Chews – I tried these in Love With Food and I totally love them!!
Go Healthy New York Date Bar – I just had an Apple Date (loved) and now I get to try Apricot Coconut! Excited!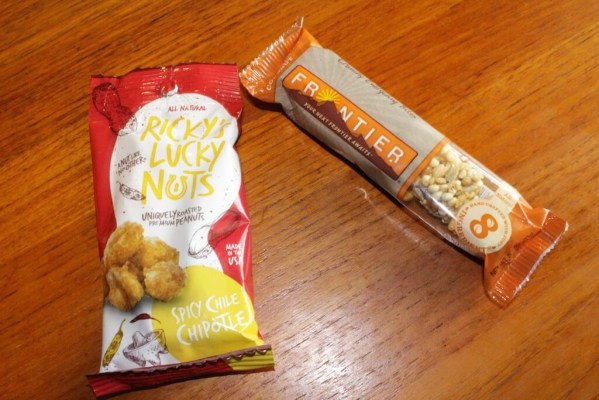 Ricky's Lucky Nuts – Spicy Chile Chipotle "These non-GMO peanuts include a touch of chipotle seasoning for a unique and bold flavor full of delicious heat." These look perfect to go along with a summer beer!
Frontier Bites – only 8 ingredients! I love bites like these and I love that they packed them in a bar packaging – instead of a whole bag (which I will totally eat.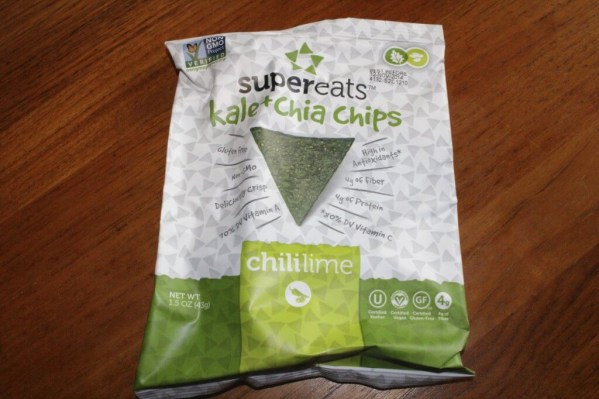 SuperEats Kale + Chia Chips – Chili Lime Kale crackers (not the traditional kale chips) are my new obsession, so I was psyched to get these!
The Good Bean Crispy Crunchy Chickpeas – Sea Salt I love these roasted nutty chickepeas!
I Heart Keenwah – Chocolate Sea Salt  Also in bite form, these are pretty firm, but I find them strangely addictive!
Tons of great snacks really packed into my May Urthbox, and unbelievably, so many new snacks to try! I didn't do a breakdown on my box because it's a holiday weekend. Forgive me. I think Urthbox is a great value!
You can visit Urthbox to subscribe or find out more! Check out all my Urthbox reviews!